In April 2021, eight months into Belarus' largest ever anti-government protests, the nation's key startup hub in Minsk – Imaguru – was shut down by the authorities. The company had been outspoken in its support for the pro-democracy demonstrations, which were spurred on by a falsified election that saw long standing president Alexander Lukashenko elected to his sixth term in office.
Launched in 2013, Imaguru quickly became one of the most powerful startup hubs in Eastern Europe. For almost eight years, it played a fundamental role in building the Belarusian startup ecosystem and helped create more than 300 startups, which have now raised over $100 million in funding.
The Lukashenko regime's crackdown on Imaguru only made the nation's tech community grow stronger. After defying the authorities and continuing its activities online, Imaguru expanded and opened new hubs in Madrid, Vilnius, and Warsaw.
A new hub in Madrid
Tania Marinich, Imaguru's founder and CEO, has always felt a close personal connection with the Spanish startup ecosystem, having graduated from IE Business School in Spain. This is just one of the many reasons she was drawn to set up the company's headquarters here. "Madrid is one of the most successful startup ecosystems worldwide. The city hosts a lot of VC funds, business angel communities, universities, accelerators, incubators, and corporate players," she says. "Plenty of global startups and unicorns choose Madrid as an important hub for growth in the Spanish and LATAM market." 
Imaguru Madrid is a diverse community with founders from the UK, Germany, and Scandinavian countries, as well as from the crisis region of Eastern Europe (Belarus, Ukraine, and Russia). In addition to serving as a launchpad for companies looking to expand into Spain and LATAM, the hub has played an important role in bridging gaps between Eastern and Western European tech ecosystems, which "helps our startups grow faster", Marinich adds.
In a few months' time, Imaguru will organize a Madrid visit for startups from Ukraine, Belarus, Poland, and Lithuania. "This will be a study tour for our portfolio companies, so that they can get to know the Spanish ecosystem, for those who want to expand and find contacts here," Marinich explains.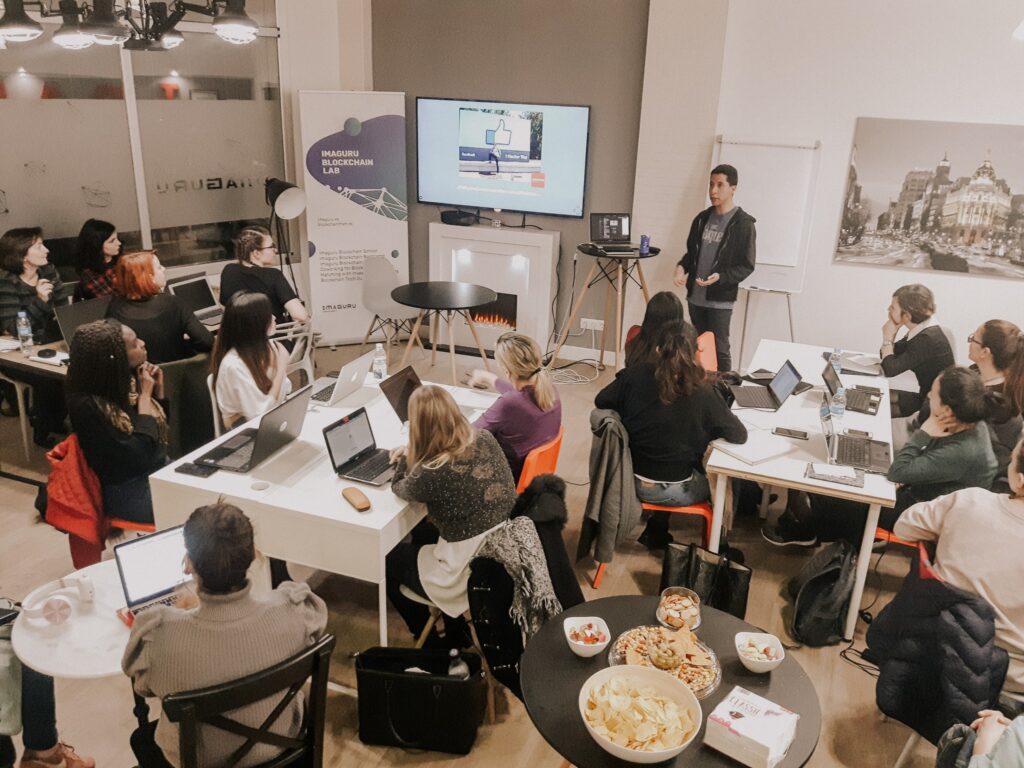 Russia's 2022 invasion of Ukraine marked a new set of challenges for Belarusian startups. Many foreign clients no longer wanted to collaborate with them, due to Belarus' ties with Russia and the worldwide sanctions against the two nations. Those who publicly opposed the Lukashenko regime had already lost opportunities within Belarus, leading to an estimated 300,000 people fleeing the nation.
Marinich wants to help rebuild Europe's trust in the Belarusian entrepreneurial community. As a member of the Belarusian Coordinating Council – recognized by the EU and US as the representative body of the Belarusian people – she promotes Belarusian tech talent across Europe, including meeting with the European Parliament. "We are trying to convey that our entrepreneurs, who were able to take a risk and start business in a hostile Belarusian ecosystem, can now fully integrate and contribute to the European market."
A one-stop shop for entrepreneurs
Imaguru welcomes any and all early-stage startups, which it provides with all the tools and resources to "do extraordinary things": a multinational community, a world-class network of mentors, coworking space, and investment. But at the core of its offering is its "expertise and exceptional platform of knowledge sharing", Marinich says. The hub's name comes from the phrase "I'm a guru". According to its website, a guru is someone who "inspires others, acquires followers, and often wears several hats. Master. Mentor. Advisor… They will inspire you to believe that impossible is nothing."
Imaguru gives its members "an opportunity to feel the startup culture, cultivating such values as openness, solidarity, and global thinking. We infuse startups with tech expertise and talent, empowering them to change the world. This is our mission," Marinich adds.
The hub, which became a partner of Google for Startups in 2021, organizes pitch sessions, runs accelerator programs and hackathons, and holds various educational events. The startup MSQRD, which was acquired by Facebook in 2017, was born at an Imaguru hackathon. PandaDoc was one of the unicorns accelerated by Imaguru. Other notable alumni include Splitmetrics, PingFin, and more.
As a venture fund, Imaguru focuses on cutting-edge tech companies from Europe which create social impact. Like other VCs, it has been more cautious in the wake of the current slowdown, and hasn't made a single investment in the past six months. However, Marinich is considering a pipeline, and says she is open to investing at the beginning of next year, regardless of how the market develops.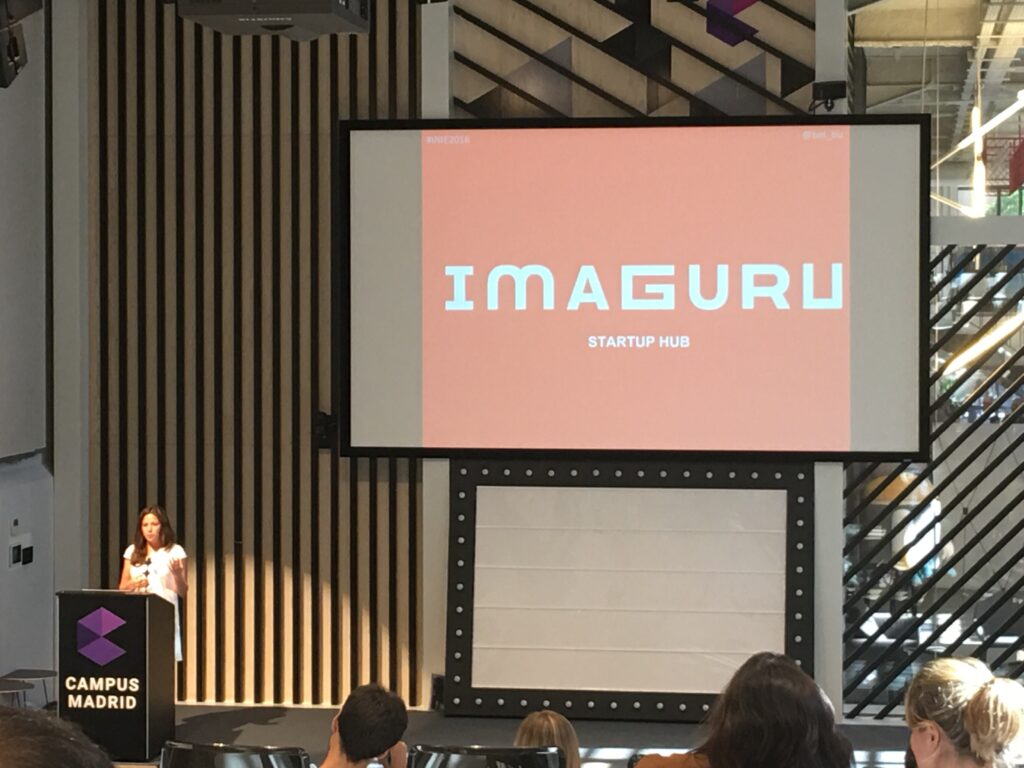 "I believe that startups with sustainable and scalable business models are not the ones with an urgent need for support right now," she points out. "In general, the lull market is ideal for the birth of new business models. This applies to both startups and investors. The venture industry itself needs changes – for example, we're now seeing an increase in the number of nano funds." In general, Marinich believes that investors should focus on projects that aim to solve major global challenges (political, environmental, economic, and healthcare).
More than a tech hub
In addition to its startup-focused activities, Imaguru runs a Solidarity Program, which originally focused on Belarusian businesses in exile, and now works with Ukrainian refugees as well. This initiative relocates entrepreneurs forced to flee the war in Ukraine and matches them with startups from its community. The Madrid hub has also recently created the Imaguru Club for Ukrainian refugees. It holds a variety of events, not only focused on business, but also on music, art, and even children's events. It created this initiative both to help refugees connect with their new communities and also to inspire entrepreneurs to make an impact in society.
Despite the Belarusian political demonstrations having ended in 2021, Tania Marinich and the Imaguru community haven't stopped protesting. Their protest now takes the form of fostering a safe and open space where entrepreneurs can grow and learn without fear of repression. "We've created a community of free-thinking people with no boundaries who cannot exist under the Belarusian regime," Marinich concludes. "We refuse to play by restrictive and arbitrary rules and we want to inspire startups to think globally."