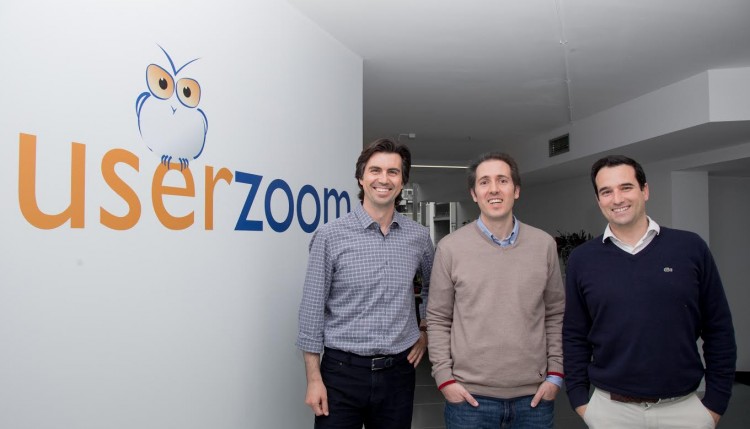 The origins of UserZoom go way back. Xperience Consulting was one of the first UX and usability consulting firms in Spain, founded right after the burst of the dotcom bubble by Alfonso de la Nuez, Javier Darriba and Xavier Mestres.
Javier and Xavi had met while both were doing and MBA at Esade, and the connection with Alfonso would be later formed while the three lived in Madrid working for Proxicom.
As an increasing number of companies and consumers were going online, they thought that building a great user experience would end up being a key aspect for businesses. That's how Xperience Consulting was born.
"What we did back then was to improve company's websites in any way possible", Javier Darriba tells Novobrief in a phone conversation. "We had an international focus from day one, and we had the privilege of working with clients like Yahoo!, Motorola or Banco Santander when everything was just starting".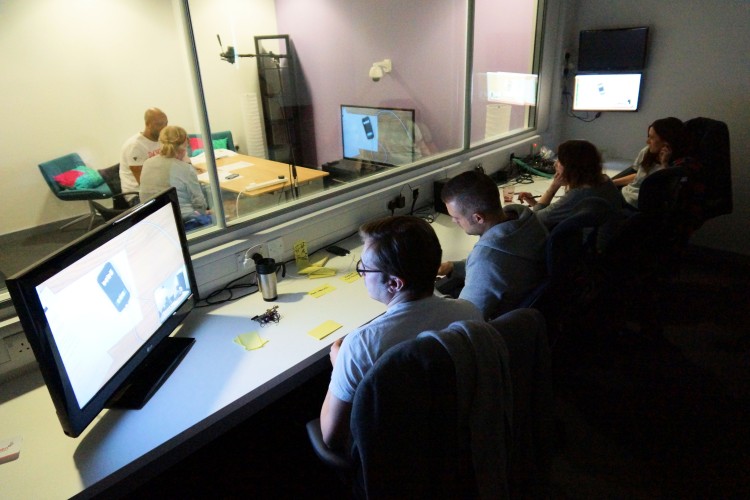 At the time, most UX testing procedures took place inside usability labs. These laboratories are still used today to bring together 10 to 15 people for them to test websites and for consulting companies to track their behaviour. "The user comes to the room, they sit down in front of a computer for a little while and you ask them to perform various activities", Javier explains.
Consultants often sit in a different room and through one-way mirrors they follow what the user does: how they navigate through sites, what they click on, what sections of websites don't receive any attention, etc. "This is how UX testing was done for many years and this is how we started", Darriba says.
Pushing UX labs forward: automating UX testing
Xperience Consulting continued operating this way throughout the first part of the decade, but the three co-founders quickly saw that, as in many other technology and societal aspects, software was quickly changing the status quo.
"What we saw is that this way of doing things didn't make much sense from a business point of view and it was too time consuming", notes Darriba. "Companies and consulting firms were making expensive business decisions based on 10 users and we thought there should be a better way of doing this".
The objective was clear: to automate UX testing and bringing UX labs to the web.
The company had started experimenting with the automation of these processes since 2002 or 2003, when they had built rudimentary software that did the job but was not ready for consumers or clients. It wasn't until 2007 that they considered they had built what the market needed: UserZoom.
"We were not engineers nor did we have a technical background, so we decided to outsource the first version of the software and gave the company that developed it a small stake in UserZoom".
The company raised a small round of funding with local business angels and in 2008 they received a €1.5 million investment from Barcelona-based VC firm ACTIVE Venture Partners, which allowed the company to establish a bigger presence in the US and to fully focus on the North American market, which today accounts for the company's most revenue, followed by the UK and Germany.
One objective: to be leaders in the US
Darriba talks openly about UserZoom's main objective: to conquer and be one of the biggest players in the US, where they compete with companies like UserTesting or Clicktale.
"What differentiates us from others is that we have found a fine balance between qualitative and quantitative testing", he explains. This means that, although UserZoom continues to offer clients the possibility of replicating UX lab testing remotely (the qualitative part), they've also paid a high degree of attention to the quantitative side of things; for example, to be able to run tests with more than 100,000 users.
Darriba, however, says that their main competitor is not a company in particular, but that more companies get to understand the importance of UX.
UserZoom was born in 2007, around the same time that the first version of the iPhone was launched. And we all know how the device ended up changing many industries and creating new business opportunities. The same has happened in the UX and design world, as thousands of consumer and enterprise apps have inundated the market over the past few years.
This represents a big challenge for a lot of businesses, as they see mobile traffic increase exponentially but conversation rates drop in comparison to the desktop.
"Companies had been studying desktop behaviour for the past 4 or 5 years and, all of a sudden, they see that mobile is in many cases the platform of the present and future. It's like starting all over again", Darriba explains.
While UserZoom's set of tools continue to be mostly focused on the desktop, the company has developed specific software for smartphones and tablets. "In terms of the development of the tools it's a totally different world compared to the desktop", he says. "And it's key to differentiate between mobile web and apps". UserZoom's software packages start at $19,000 per year.
Growth, growth, growth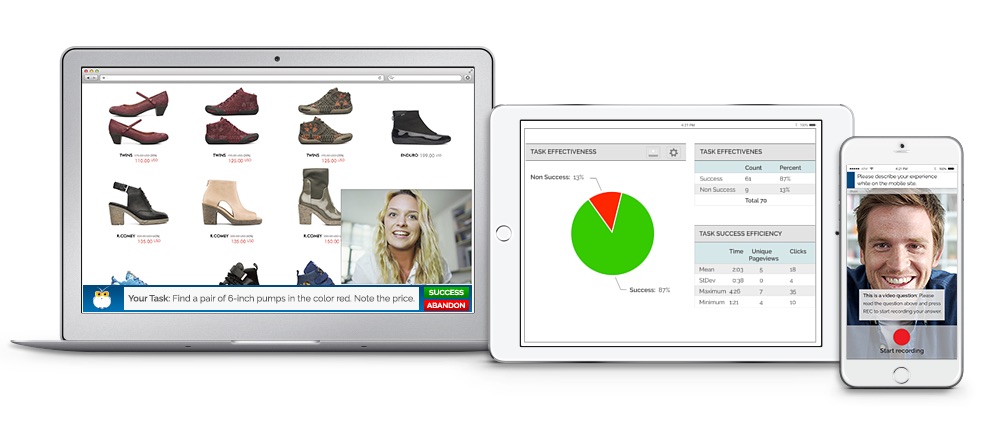 The last time UserZoom talked publicly about its financials was in 2013, when Alfonso de la Nuez said in an interview that they expected to reach $7 million in revenue that year. At the time, 60% of the company's business came from the US and Spain represented just 10%.
Darriba says that they can't disclose their financials anymore, in part due to the $34 million investment round the company has just raised from TC Growth Partners, StepStone Group LP and Trident Capital.
"All I can say is that we're in a market that's growing at incredible rates, double digits year-on-year. This means that for us to become leaders, we need to grow even faster than the market itself. The good thing is that, in this sector, once you have a client on board, retention ratios are very high", he adds.
That's in part why, after almost a decade of self-financing, the company has gone fundraising again. "It's impossible to achieve the growth we're aiming for with just our own cash", he says.
With almost 150 employees in six offices around the world and clients like Twitter, Amazon, Alibaba or the New York Times, it's now time for UserZoom to push the gas pedal. "We deeply believe in our strategy. Now it's time to add fuel to the fire".
Note: If you're interested in the topic, read Christopher Grant's piece on the evolution of UX in Spain.