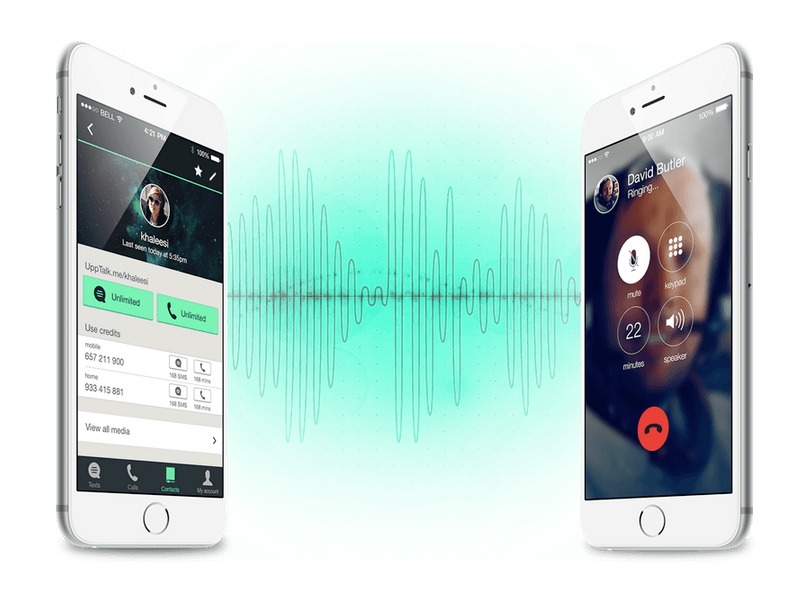 Yuilop/UppTalk, the Barcelona-based company that aimed to change how telecommunications work, declared itself insolvent this week. The story was first broke by Expansion and co-founder Jochen Doppelhammer confirmed the news to me.
UppTalk, formerly known as Yuilop, is an app that provides a cloud-based mobile phone service to consumers in a wide variety of countries. A promising service that looked as if it could disrupt the telecommunications market, allowing users to make cheap (or free) phone calls over WiFi and 3G/4G networks.
And I say UppTalk is because Jochen thinks the company might be able to overcome these bad times. "I'm not going to lie, declaring yourself insolvent (what's called in Spain 'concurso voluntario de acreedores') is not fun. It can be the end of the road, but we also think we have a second shot at it".
The company is currently in talks with a number of parties interested in buying UppTalk's operating business unit, which includes the assets the company has as well as its running business. Depending on the buyer, the outcome for UppTalk might vary from acquiring just the assets and business to also getting the people behind the product and the platform. "If we succeed with the sale we might be able to keep the jobs", Jochen told me.
UppTalk is not the only Barcelona-based company to be in the news this week for the wrong reasons. eDreams stock was suspended from trading, on Monday Softonic announced that it was laying off more than half of its staff and later in the week Tuenti announced that it was closing its office in the Catalan capital.
Can UppTalk come back on its feet?
Yuilop was founded in 2010 and it wasn't until last year that the company started operating as UppTalk. The app could function as a mix of Skype, WhatsApp and Google Voice (a service only available in the US that provides users with a cloud-based phone number). To date the company has raised more than €5.5 million from local Venture Capital firm Nauta Capital as well as German Shortcut Ventures GmbH and Russian Bright Capital.
This money, however, was not enough to sustain the business. According to Expansion, in 2012 UppTalk had sales of €958,000 and losses of €1.82 million. When asked about why things went wrong, Jochen mentions a combination of factors related to clients not fulfilling contract agreements or declaring themselves insolvent. Sources close to the company contacted by Novobrief also point to a lack of focus and execution from the company executives.
Despite all of this, the founding team remains positive and confident. "We're going through tough times. However, I still believe the model is the right one". Whether clients and consumers think the model is the right one, right now, is a total different question.