Timing really is everything. Someone, right now, in the EU, is doing the "I told you so" dance.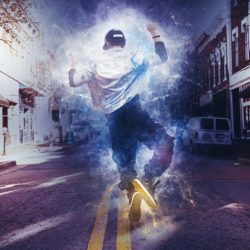 The European Commission decided during the sunset of 2017 to approve the award for $240 million euros to create the eurochip (a microprocessor chip developed in the EU) to a consortium that positions Barcelona Supercomputing Center (BSC) as the scientific leader and France's Atos as the industrial leader.
The idea of the EU needing technological sovereignty with their own microprocessor was conferred by the announcement this week of a major flaw in Intel's chips that spans a decade of chip production and impacts millions of personal, cloud, and large data centers.
The first installment of 120 million euros will cover the development until approximately 2020, and the remainder until around 2021. Twenty-three consortium partners will address the development, including BMW of Germany, Kalray of France, and E4 of Italy. This project dovetails into the EU's exascale supercomputing projects.
Between the chip and the exascale work, the EU hopes to do two things. First, establish more tech sovereignty instead of buying chips from the US and China. Second, increase industrial competitiveness.
Director at BSC, Mateo Valero claims, "If Europe doesn't want to be left behind and be dominated by foreign technology, it needs to develop an entire domestic exascale stack from the processor all the way to the system and application software."
Mateo Valero went on to discuss how, "benefits will result in better industrial platforms, but they will also transcend the industry field and influence other dimensions. HPC can enable scientific breakthroughs."
Associate Director at BSC, Josep Maria Martorell Rodon, says of this awards influence on Barcelona as "an opportunity to give competitiveness to all industries that incorporate microelectronics, from automotive to precision medicine, and for new companies to emerge in this sector".