During the last years competition between VCs was high, and often due diligence was left to a minimum. Almost three months before the turn of the year, there is an undeniable fact about markets right now: venture capital investors are going back to being more diligent about how they evaluate investment opportunities.
According to Maria Dancausa, Product Manager of TheVentureCity, this correction of the market has been a positive thing. "Investors are now analyzing more thoroughly. And the startups need to be prepared. That's the climate. That is happening on the side of the investments."
In that scenario, says Dancausa, startups need to have their data in-house. That is a game changer, according to her, "we are getting to a point where a data-driven approach is table stakes. It's very interesting how we're moving to be more analytical in our decisions."
That is one of the reasons why TheVentureCity is launching Growth Scanner, a free data platform to help any startup scale faster. This crunching tool enables startups to measure the health of their product, make better business decisions, and draw potential investors' attention to the data they care about.
Scan and grow
Dancausa mentions that there is a perception in the market right now that is very tough for startups to raise money today. But examples like Boopos, a Miami-based lending platform for business acquisitions and growth, that raised a $58 million Series A, contradict this idea. "And that's a company that started last year. It doesn't have anything to do with whether the company is located or the economical situation. It's about strong companies, data-focused, and tech-driven."
That is why Growth Scanner is important, according to her. It's a platform that helps investors but also helps minimize any potential bias. Doesn't matter if you are in Silicon Valley, or in a small town in Spain.
Startups taking advantage of Growth Scanner first upload at least 6 months of data relating to users' historical actions on their product to the platform. Those numbers are then transformed into a comprehensive, custom analysis of key metrics, benchmarks, strengths, and weaknesses – all in a sharable, canvas-style dashboard with numbers and charts to help you visually tell your story to investors and stakeholders. That's not all: every startup gets at least a 30-minute call in which TheVentureCity's data experts will provide context and answer any questions. Also unlike similar products on the market, TheVentureCity's Growth Scanner does not require startups to instrument their data, simply using the historical data they have already captured. The data is not shared with third parties.
Good startup karma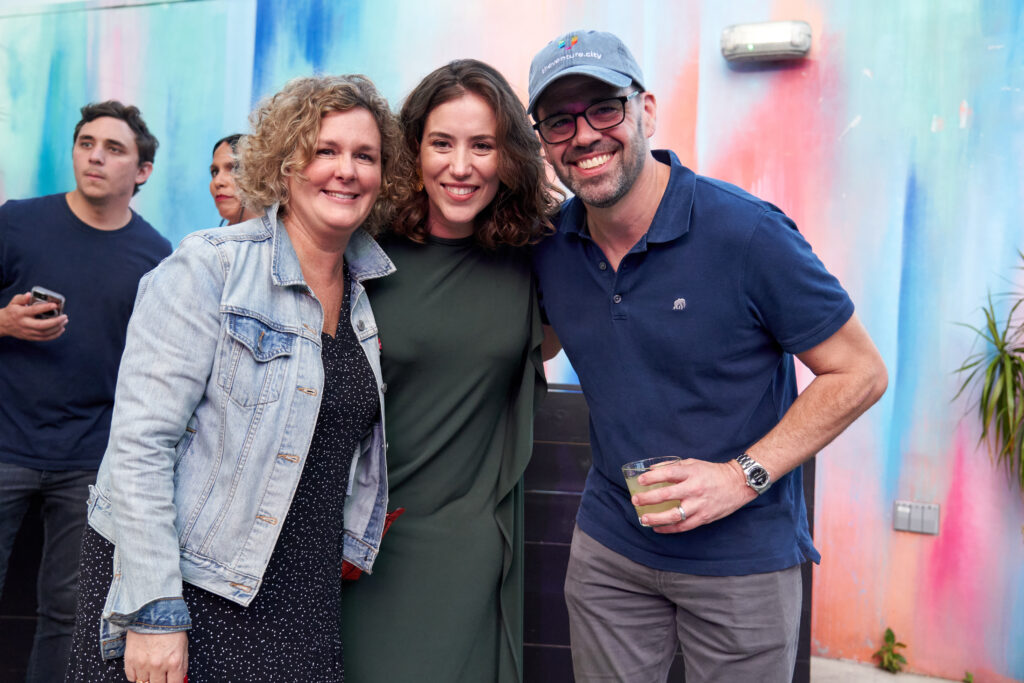 Not every day VC companies release a product to empower startups, regardless of whether they're part of their portfolio. With this free tool, startups gain access to the VC fund's own data team, which crunches their product data to uncover the metrics they need to find product-market fit and understand their growth levers.
Dancausa explains that the reason for this is that "the more we give to the startup system, the more we will get in return. It may be not immediate or obvious. But it's like putting more good karma into the world and maybe getting something afterward".
In TheVentureCity they believe that feedback is a gift, and even if they choose not to invest in a company, they would always share their analysis of the data and the reasons for why they choose not to invest. They believe that delivering constructive feedback is consistent with our founders' first approach.
"Most young startups do not have a data science team, nor much support when deciding how to get the most out of their data," says Laura González-Estéfani, Founder and CEO of TheVentureCity. "They might only focus on revenue and number of users at investor meetings, which can be exaggerated or bought while ignoring statistics on user engagement and retention – which are the true signals that reveal the potential for hyper-growth."
A blended metrics cocktail
Growth Scanner focuses on the metrics that truly drive growth (and that investors care about) like retention/churn, engagement, and growth accounting, using tactics derived from the original Facebook growth team. Founders come away with a custom dashboard and follow-up call.
TheVentureCity uses this data to assess the strength of a startup's product-market fit, and give founders a better understanding of their product growth levers and benchmark within their industry so they can reach smart business decisions. They are also the statistics investors are most interested in hearing about.
A couple of examples show how this new platform works. For Álvaro Echevarría, Founder & CEO of SimpliRoute, whose Series A was led by TheVentureCity, Growth Scanner has been critical to their understanding of their business in three ways. "First, it clarified our unit economics and which segment we needed to invest in to grow. Second, it showed our revenue across different geographies to help us determine where we could reach the next level. Third, it's helping us become Series B ready with critical advice on how to develop our data warehouse."
Lauren Longo, CEO of Talli, mentions that when they used Growth Scanner, it showed that they had exceptional user engagement, but they actually also had retention issues after six months. "By analyzing usage patterns, we were able to offer people more potential uses for the product in order to keep them around for longer."
TheVentureCity expects to share more lightbulb moments with founders and entrepreneurs who want to present their data in a more digestible way to investors. The product market fit, the strong union economics, and the efficient growth are all part of the startups' homework, but with Growth Scanner they will be able to illustrate their journey towards becoming high-growth companies.