Barcelona isn't just famous for its sandy beaches, stunning architecture and bustling nightlife. The Catalan capital is also undoubtedly Southern Europe's strongest startup and innovation hub – home to over 2,000 startups that raised a total of $US1.05 billion in the first half of 2022 alone. 
Over a quarter of the ecosystem's employees hail from abroad, and the hottest international startups are increasingly setting their sights on the city. Nowhere is this more true than in Spain's northern neighbor. Currently there are around 300 French startups based in Barcelona, generating over 6,000 jobs, according to French Tech Barcelona. 
This organization was set up to facilitate the relocation of French startups to Barcelona, support their growth, and foster connections and synergies. One member of its growing community is Paris-born startup ManoMano, which reached unicorn status last year after raising $US355 million in series F funding. They're not the only Barcelona-based French startups worth over $US1 billion. Qonto and Back Market – France's two most valuable startups – both have offices in the city.
Barcelona also offers plenty of advantages to French startups across diverse sectors. One example is the Rising UP program – a Spanish government-run initiative to support foreign startups that want to settle in the country and supported by ISDI Accelerator. According to some founders, Spain is arguably the best European location for startups looking to expand to Latin and South American markets.
With more French founders hoping to follow in the footsteps of their peers, the migration of entrepreneurs across the Pyrenees is showing no signs of slowing down. Novobrief caught up with three of them to find out what drew their companies to Spanish soil.
TBS Education in Barcelona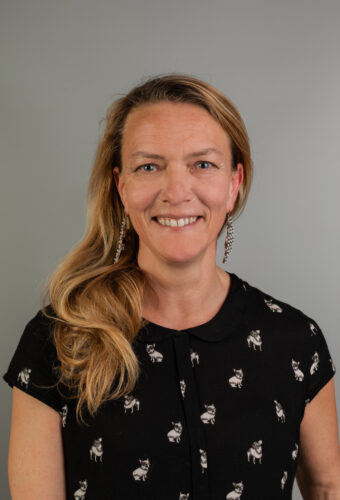 "Barcelona's proximity to France, plus its robust ecosystem, has always made it a direct pole of attraction for French initiatives," says Delphine Arnau, Head of Corporate Relations and Career Services at TBS Education in Barcelona – a global business school first established in Toulouse. "On top of this, the city has well and truly established itself as an international leader in technology, innovation and creativity in recent years," she adds. 
The school is in the process of setting up its new seven-storey campus in 22@, Barcelona's knowledge and innovation district, just a stone's throw from the offices of major international companies and startups. The relationship between the city's strong higher education environment and its technology sector has been a key driver of growth. Startups with close ties to TBS and other educational facilities have direct access to top talent. Likewise, graduates have the opportunity to get noticed – and hired – by some of the most exciting tech companies.
As Guillaume Rostand, president of French Tech Barcelona, points out, "All of the leading Barcelona-based French startups have hired TBS students as interns or have participated in recruitment events with us."
Other factors drawing French entrepreneurs to Barcelona include Spain's lower corporate tax, its affordable cost of living, its trade fair and congress activity, such as the highly influential Mobile World Congress. Delphine admits that there's still work to be done in terms of digitizing Spanish processes and systems. But she points out that the pros of doing business in Barcelona far outweigh any bureaucratic cons.
Cubyn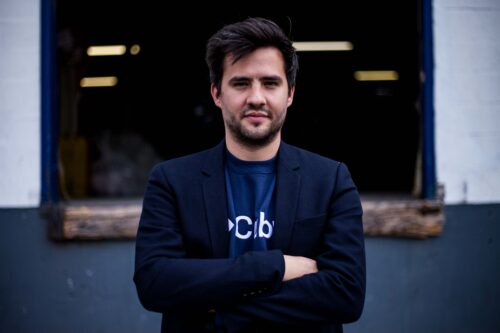 Adrien Fernadez-Baca is Founder and CEO of Cubyn, an open logistics service for e-merchants. He was drawn to Barcelona because it is "one of the most important technology hubs in Europe, with a very strong culture of entrepreneurship and innovation, and the startup capital of the country."
He believes that other French companies also view Spain as the easiest and most profitable option of all their neighboring countries. "I would say that startups tend to gravitate towards Barcelona because it is a younger, less corporate economy. The fact that it's a bit less established than Madrid allows startups to gain market share more easily," he explains.
Barcelona's tech ecosystem has almost doubled in size since 2017. This impressive growth looks set to continue, which Adrien suspects will attract even more French companies. In addition, Spain is currently preparing legislation for a ten-year plan that will put startups at the forefront of the country's economic engine.
Adrien warns other entrepreneurs to be aware of the differences between operating in France, and in a mid-sized market like Spain. "When you focus all your resources on creating a very specific product, which is the solution to a specific problem, you can end up facing the systemic limits of the market too early," he points out. The solution? "To grow by providing more value to the customers you already have."
Unlatch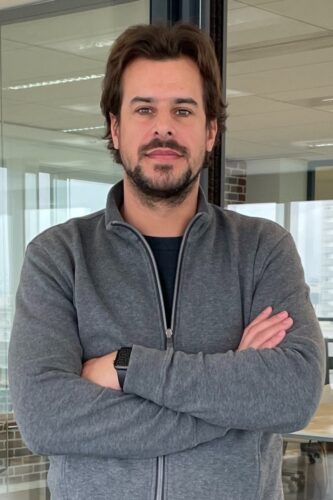 It's not just Barcelona that's attracting French startups. Many are also making the move to Spain's capital city, Madrid. Unlatch, a digital property development and sales platform, is one French company that has done just that.
François Marill, the company's Co-Founder and CEO, says in his experience, Spain is a hugely welcoming destination for startups. Although he chose to base his company in Madrid, he says Barcelona is the preferred destination for many, due to its proximity, high quality of life, coworking spaces, prestigious schools, and its growing technological and innovation ecosystems.