Throughout this last year, quick commerce has been in the news for different reasons. Since the arrival of the service, its much-discussed aspects have been the employment and well-being of the riders, the logistics of the dark stores, and their impact on the urban landscape. However, the company's sustainability in the quick commerce scene has been dominating the discussion. How will this service become indispensable and also profitable in the long run?
Novobrief spoke to Magdalena Szuszkiewicz, CEO of Gorillas in Spain, to better understand possible scenarios for the sector in the upcoming months. We addressed topics such as the future of the Rider Law, intense competition among quick commerce services in Spanish cities, and the importance of fighting food waste as a core aspect of their operation.
Is Qcommerce sustainable in the long term without raising service costs?
As user demand is growing, the number of deliveries is growing as well. During these months in the Spanish market, we have had an excellent reception from our community and have experienced a weekly growth of 20%. High volumes ensure us the profitability to be able to keep our delivery cost at a price that is always attractive to the customer.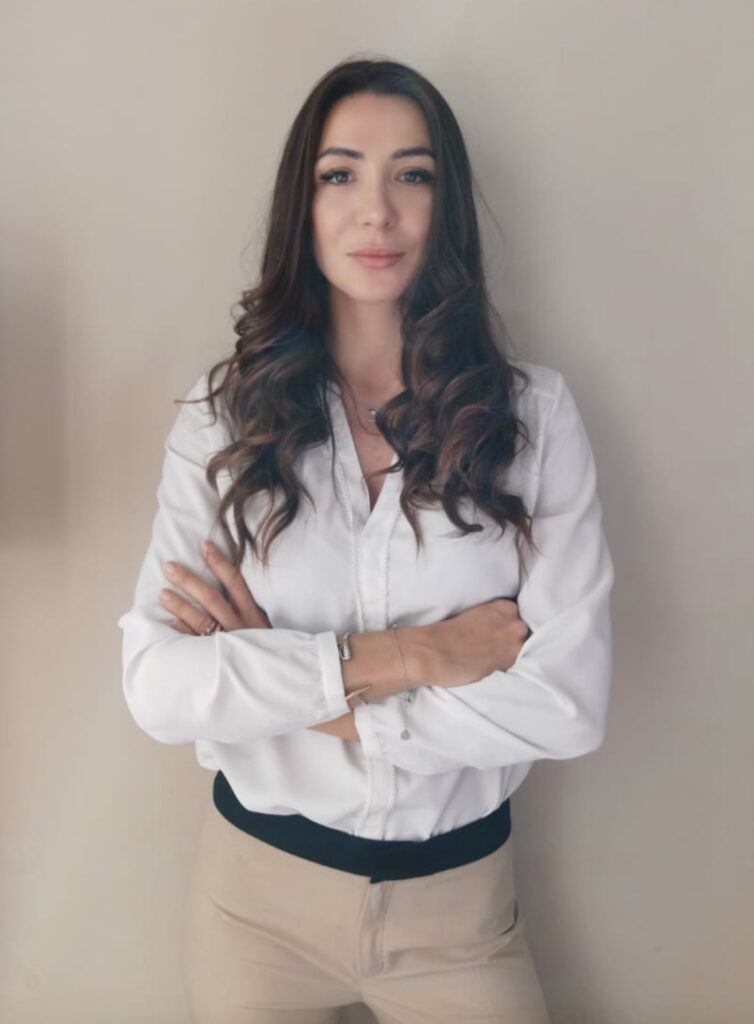 What if the Rider law is declared unconstitutional, will you maintain your delivery driver hiring model?
Gorillas is an employee-centric company and our success as a business is based on putting our people first and building a positive delivery culture. We have hired our riders directly and on permanent contracts with social security, paid vacation, and sick leave since the first day we arrived in Spain, long before the Rider Law came into effect, to build a safe workplace for our team. We also know that flexibility is something that many of our delivery drivers are looking for, so we maintain a close and constructive dialogue with our employees to ensure that we are creating the employment model that works best for them. We want all our employees to stay and grow with us, so our delivery staff and warehouse personnel, if they wish, can benefit from career development opportunities within our organization.
How can dark stores improve the areas where they are located and become strategic not only for Gorillas but also for the neighborhood and neighbors?
Gorillas warehouses are strategically located in the cities, which allows our couriers to make deliveries within minutes on their electric bikes, which substantially reduces the physical distances to travel. In addition, at Gorillas we work with hyperlocal food providers to shorten distances, thus helping to grow the businesses of local producers.
At Gorillas we have always placed our neighbors at the center of our strategy. Every time we choose to settle in an area, we introduce ourselves to them to assure them that they will always be taken into account. In addition to that, our warehouses have special measures to considerably reduce noise, like having a designated space for our riders to have their bikes inside the warehouse, for example, to avoid any type of annoyance that we could generate. We also have a rest area for our delivery people inside the store, so as not to hinder the passage or disturb the sidewalks of the neighborhood, and thanks to the fact that our mobility equipment is electric, we do not generate noise pollution when entering or leaving our warehouses.
Q-commerce became essential and indispensable during the pandemic, can it continue to be so if in practice it is more expensive than going to the supermarket?
Since our launch during the pandemic, we've seen our users expand their shopping carts over time as they gain confidence in our service and products. Faced with this cultural transformation after the confinement, brands had to change the focus of their strategies towards what the new consumer values more: family time and healthy life. This generated a change in user behavior based on the purchases they make, and it is no longer what it was before. Home deliveries are here to stay.
The 'new normal' made many people work from home and many were immersed in the world of online shopping. Today, many people still work from home, so whether it is for convenience, lack of time, or simply because they have become technology savvy, users will continue to shop online.
What is Gorillas' strong point in the face of the great competition in the market (GoPuff has just landed in Spain)?
We are authentic people, we make bold decisions, we own change and we are always moving forward in constant competition with ourselves. Changing inefficient consumer trends is a great mission and everyone who supports it is our friend. That's why we just entered into strategic alliances with another Delivery company like Just Eat, because our values are aligned. Also, our focus on establishing lasting and meaningful commercial partnerships with local producers has had a positive impact on the Spanish market, because Spaniards value their local products so highly.
Why has sustainability and the fight against food waste become one of the focal points of your operation?
In Spain, 1,363 million kilos of food are wasted every year, enough to fill the Bernabeu stadium to capacity. We want to raise awareness of this problem and encourage citizens to buy and consume more responsibly. We seek to reshape consumer behavior and accompany them in the Need-Order-Get behavior, and educating the user to order what is fair and necessary without having to plan a whole week of consumption. In this way, we would reduce the impact of food waste.
We proud ourselves on achieving carbon neutrality via compensating for all emissions in Scope 1, 2 and 3.3 setting a benchmark for other European Q-commerce players. A holistic ESG strategy is in the making as an integral part of Gorillas' corporate strategy outlining ambitious targets with a two-fold approach: 1. reducing emissions under direct control and 2. retrospectively offsetting emissions generated since its founding.