Search funds are becoming increasingly popular in Spain. What is it exactly? A Search Fund is a pool of capital raised by a management team with entrepreneurial aspirations. Its purpose is to search for and acquire a private company with an enterprise value (EV) between $5 and $30 million.
By definition, Search Funds are investment vehicles through which young entrepreneurs raise capital from a group of trusted investors to finance the search for and subsequent acquisition of an SME. These investment vehicles are being promoted by professionals ("Searchers"), between 30 and 40 years old, with an entrepreneurial mentality. The goal is to search for, buy, operate, and sell an SME a few years later. According to some experts, there is no other asset that generates such a high return with moderate risk, obtaining an average annual return of 30%.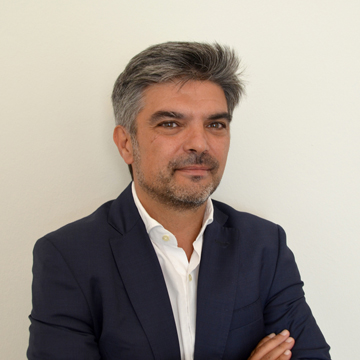 At the end of last year, Novobrief had the chance to talk with Joshua Novick, Managing Partner at Bondo Advisors, who pointed out that one of the most interesting trends right now in Spain was the proliferation of Search Funds. 
He also mentioned that there were at least 50 of these investment vehicles that are actively looking for targets in Spain. "Last year search funds executed a record of 8 acquisitions in the Spanish market, and judging by the hyperactivity of search funds on the market, this record will be beaten in 2022", added Novick.
To get more insight into the topic, Novobrief reached out to Lluís Lluch Pérez, M&A Partner at Addvante. About the attention search funds are receiving, he said that something to take into consideration is that the business fabric in Spain is made up mainly, i.e. 91%, of SMEs that fit well into most Search Funds criteria. 
"Likewise, they are a good solution for those entrepreneurs who do not have a clear succession or who want to disinvest and focus their future on other activities or even for companies with partners who disagree on the management and need a solution so as not to paralyze the company", comments Lluch.
A search adventure
Is there a company/startup profile that Search Funds are looking for in Spain? Is there a particular sector that is more attractive than another? How long can those searches take? Lluch says that from what've they seen, Search Funds are sector agnostic. "In any case, they do flee from sectors that are highly subject to market volatility or with significant technological risk. We have worked with a Search Fund that was looking for companies with a turnover level of over €4M, 15-20% of EBITDA/sales, and traditional sectors. Other Search Funds are more daring with technology companies, such as the case of Sotavento, which acquired Cinergia; It also depends a bit on the profile of the Search Fund", adds Lluch.
The criteria, in general, would be this:
Solid companies with historical growth.
Between €5-30M and €1-5M EBITDA
Positive cash flows in recent years.
Clear operational improvement options.
Generate impact at the ESG level
Regarding the future
What is the key factor for the success of an investment through a search fund? Lluch says that the main success is the good harmony between the searcher and the entrepreneur. "The entrepreneur must have a good understanding of the sector, the company, and the seller's expectations, both economically and for the future of their company. On the part of the entrepreneur, this must give comfort to the searcher of its involvement and total support during the first years after the sale, as well as maximum transparency throughout the acquisition process", adds.
Novick said at the end of last year that the record levels of 2021 will be beaten in 2022. That would make sense considering the growing number of Search Funds appearing every year. For Lluch, the sector is growing rapidly in Spain following the successful model of the United States. According to public data, there are about 12 search funds in Spain and it is expected that they will continue to appear at an average of 8-10 additions per year.