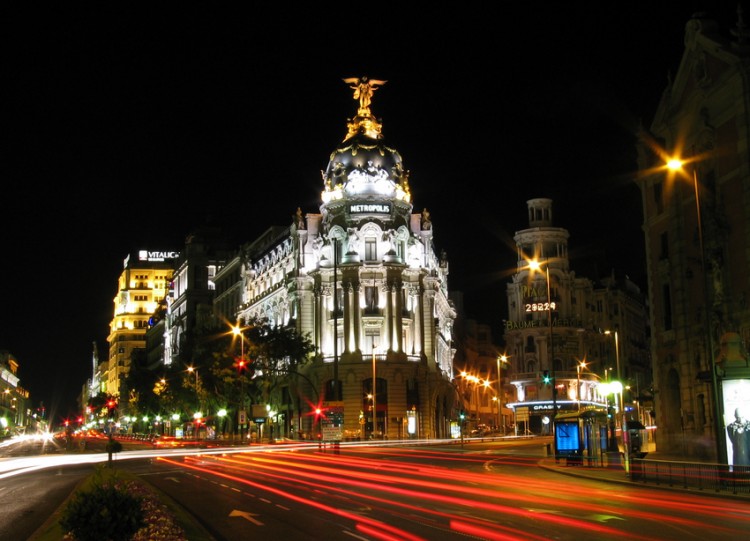 Research firm Venture Watch has just published its 2014 report, analyzing the Spanish startup ecosystem and its bigger trends. What follows is a summary of the most significant facts and figures related to Spanish startups and the country's investment ecosystem.
158 deals in 2014, combining for €320 million. Both figures represent a significant increase vs. 2013 (+14% and +29%, respectively).

Average and median round size also increased (€26 and €20 million, respectively).
One round (Scytl's) accounted for 25% of all euros invested in Spanish companies in 2014.
Most deals took place in the second half of the year.

Less ecommerce, more fintech: for years there was an abundance of ecommerce companies in Spain that attracted most investment from VCs and business angels. The rise of fintech, communications, B2B and even hardware deals shows that the Spanish landscape might be slowly changing and ecommerce fading away.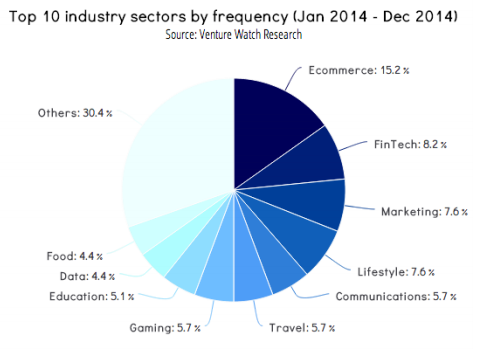 Importance of equity crowdfunding, accelerators and corporate VCs increased in 2014, in terms of number of deals. The new equity crowdfunding law might push the sector even further in 2015.
Public money -through Enisa and other initiatives- was part of 5% of all deals closed in Spain in 2014.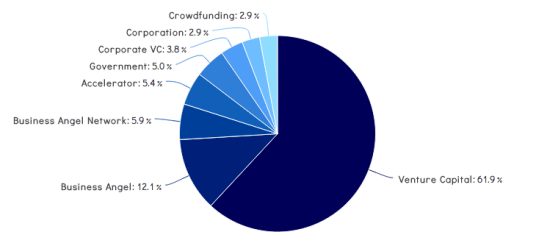 8 out of every 10 investments came from Spanish VCs, business angels and other institutions. Foreign VCs only participated in 20% of all deals.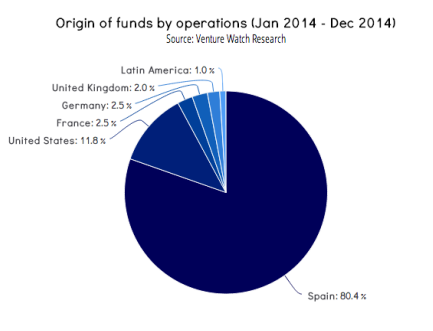 However, in terms of euros invested the situation was quite different: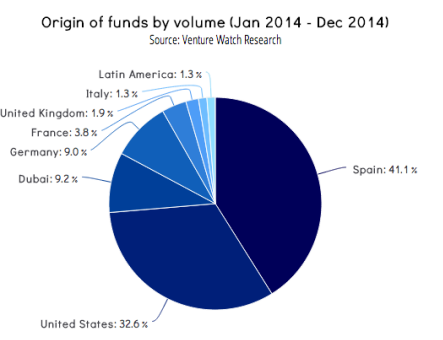 US-based VCs were responsible for 32% of all euros invested in Spain in 2014, doubling the percentage compared to 2013; Spanish funds led the way with 41% of all money invested.
Why? In part because of several big growth rounds from companies like Scytl, Socialpoint, Fon or Redbooth.
Caixa Capital Risc and Kibo Ventures were the most active investors of 2014. It'll be interesting to follow the expected rise of Vitamina K, Active Venture Partners (very active in the last few months of the year) or Axon Partners in 2015.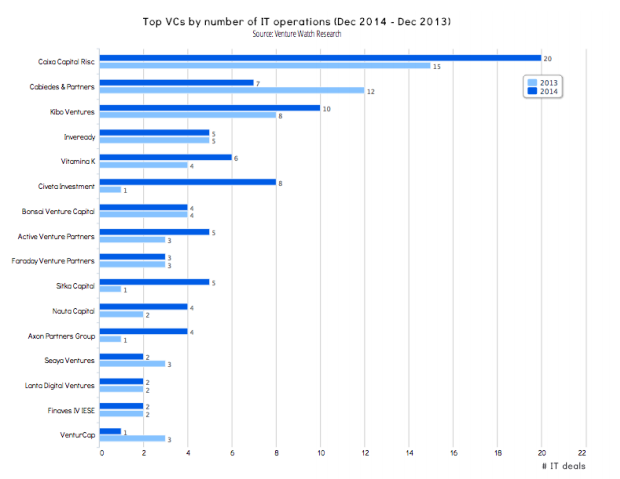 With a lot of VCs claiming that valuations for early stage Spanish startups are *too high*, it'll be also interesting to see how many VCs start making more deals abroad. Axon and Active have been doing this for years and Cabiedes and others have admitted to be considering it.