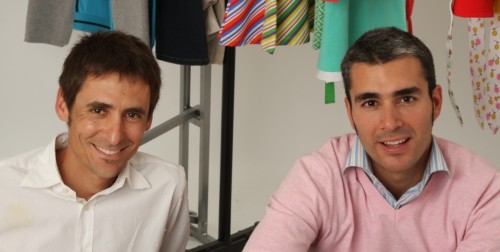 Rumours about the sale of Barcelona-based Privalia have been circulating for years. However, this time it seems as if the company co-founded by Lucas Carné and José Manuel Villanueva could be soon changing hands.
French publication La Tribune wrote last week that Privalia was on the brink of getting acquired by Vente-privee. Privalia's French competitor would pay between €470 and €500 million for 70% to 80% of the company, thus valuing Privalia well beyond the half a billion euros mark.
This would become the largest exit in the recent history of the Spanish tech industry (excluding telco M&A activity) and one of the larger transactions since the dotcom bubble era.
Both companies have since denied that a deal will soon take place, but this is what usually happens when there are leaks.
Jacques-Antoine Grunion, founder of Vente-privee, said in 2014 that "I only buy companies that provide me with new technologies and know-how, instead of just competition".
Ecommerce-News says that Showroomprive, the also French competitor which went public in 2014 at a €660 million valuation and currently trades at a market cap of €548 million, could be another possible acquirer for Privalia. Zalando and 3Si could also be in the mix.
The Spanish publication says that Privalia is offering itself to competitors for at least €500 million; a price that is considered to bee too high based on the company's recent financial performance. Privalia had sales of €415 million in 2014 with an EBITDA of just 4%. Vente-privee's sales in 2014 reached €1.7 billion.
Privalia has raised more than €200 million from multiple European, American and Spanish investors, including Caixa Capital Risc, Nauta Capital, Highland Capital Partners, Index Ventures, Sofina, Insight Venture Partners and General Atlantic.
Cabiedes & Partners was the first investor in the company. The angel fund sold its stake in Privalia in 2009, with solid returns.
When I interviewed Luis Cabiedes almost two years ago, this is what he said about the investment:
What is nice about Privalia is that it was the first ecommerce success in Spain. When they first talked to me about Privalia I did not think it would work and I also didn't think ecommerce business would grow so fast in Spain, but they executed perfectly. Lucas and José Manuel are the best entrepreneurs I've met in my life. The idea is not theirs and it's not the most original in the world, but they executed with incredible precision. They did a fucking great job: they used capital very efficiently and they were able to scale well and fast.

(…)

I still think it's very hard to build a media company, but this doesn't mean that it's not possible. When I talked to Privalia for the first time I told them that I would never invest in such a business in my life, but I ended changing my mind, investing in them and the rest is history
A couple of sources close to the company have told me that negotiations between Privalia and Vente-privee are ongoing. One considered the transaction a done deal, while the other one was more cautious and claimed that an agreement has yet to be reached.
These same sources also said that despite numerous funding rounds raised by the company, both Lucas Carné and José Manuel Villanueva continue to have a relevant stake in Privalia.
I guess we'll find out soon.