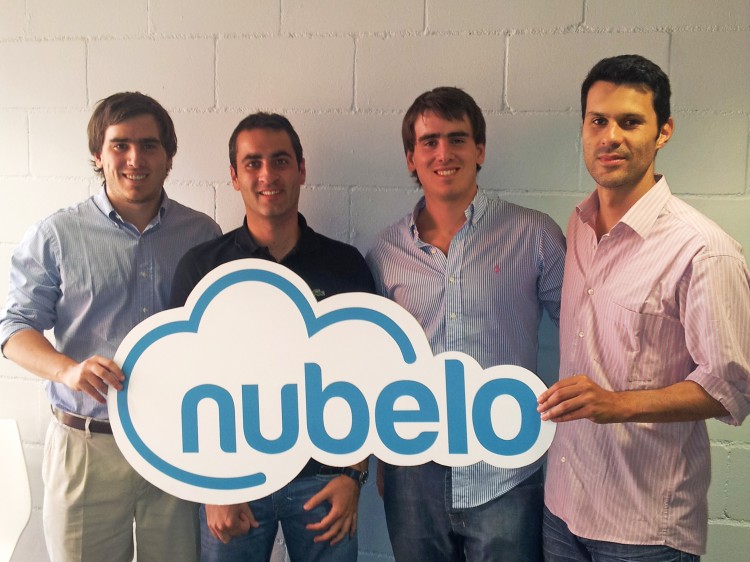 Barcelona-based Nubelo, the matching platform for freelancers and digital companies, has closed a €2.5 million round from various VC firms and public institutions. Caixa Capital Risc, Nero Ventures and Latam-based Nazca Ventures provided €1.5 million, while the remaining part came from public initiative Plan Avanza.
This brings the total raised by the startup to almost €4 million, following a €1 million investment from Caixa Capital Risc in late 2013 and previously from Start-Up Chile and Cabiedes & Partners.
Nubelo was founded in 2011 by Francesc Font and Carlos Rodrigo and has become one of the main destinations for Spanish and Latam companies and freelancers in the digital space. The startup claims that more than 230,000 freelancers and 38,000 companies have signed up, having published more than 34,000 projects and facilitating 10,000 matches. 26% of the freelancers on the site are based in Spain, 23% in Argentina, 13% in Colombia and 12% in Mexico, showing that the biggest opportunity for the company is overseas.
According to a study from Pyramid Research, there are more than 16 million SMEs in Latam that the company could target. Many of these are not tech savvy and are starting to build and improve their online presence; an area in which Nubelo could help with their matching services.
Expansion plans also include Brazil and the biggest market of all, the US. In December 2013 Nubelo acquired part of Prolancer to grow its presence in Brazil and it also announced plans to launch a pilot program in the US with a slightly different approach. As Nicolas Araújo noted in an interview with Pulso Social at the time:
"We have built a custom solution with a project manager that will hire, manage and communicate with the freelancers needed for the project. Instead of our marketplace model, for the U.S, we will offer a fully managed team of Latin American freelancers. The way, U.S. companies can avoid language barriers by hiring a bilingual project manager, and enjoy the benefits of hiring local professionals to properly engage the Hispanic audience."
UPDATE: Nubelo has confirmed to Novobrief that the plans to launch in the US are still in place. The company expects to do so in late 2015.
Listings on the site are free for both companies and freelancers. Nubelo charges a 5 to 10 per cent commission when an agreement between both parties is reached. In recent months the startup has also launched an enterprise solution for companies that need to collaborate with various freelancers at once, helping with invoicing, project management and other tasks.
Competitors in the space include Infojobs Freelance, Freelancer, ProjectLinkr or Twago.
We've reached out to Nubelo to get more details on the investment and will update this story when we hear back.