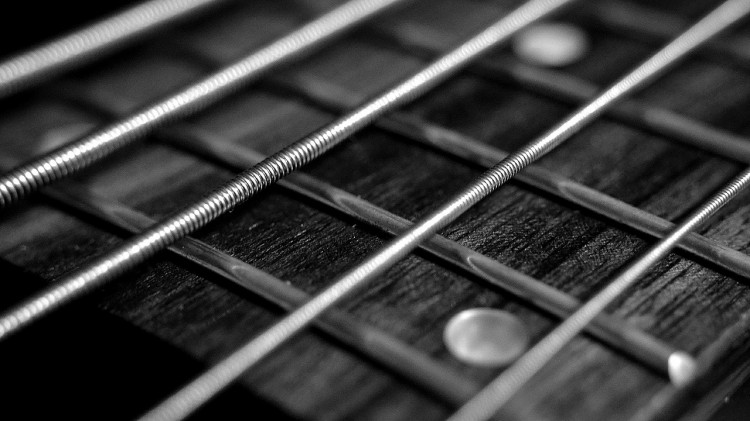 Music sales in Spain increased for the first time since 2001. Promusicae, the association that groups a big chunk of the local music industry, published its 2014 report yesterday, showing the first ever uplift since the sector peaked in 2001 at €626 million.
As the graph below shows, music sales in Spain have been on a steady decline since then, and the industry is now five times smaller than at the beginning of the previous decade.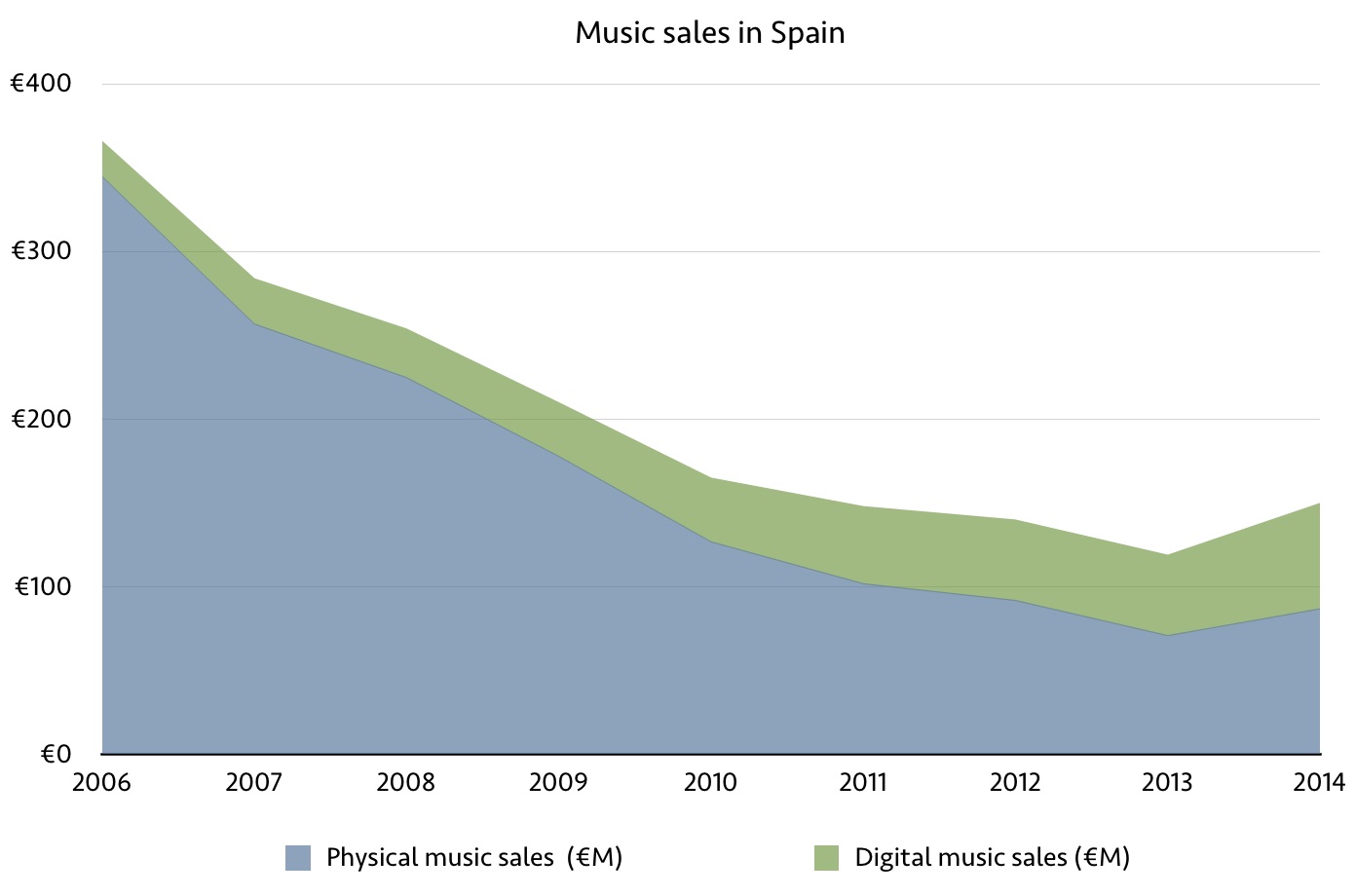 Total music sales surged by +26%, mostly driven by digital (€63 million, +31% compared to 2013) and more specifically, streaming services (€47 million, +36% YoY).
The increasing importante of streaming services like Spotify, Deezer and others has been quite clear over the past few years, as the two charts below highlight.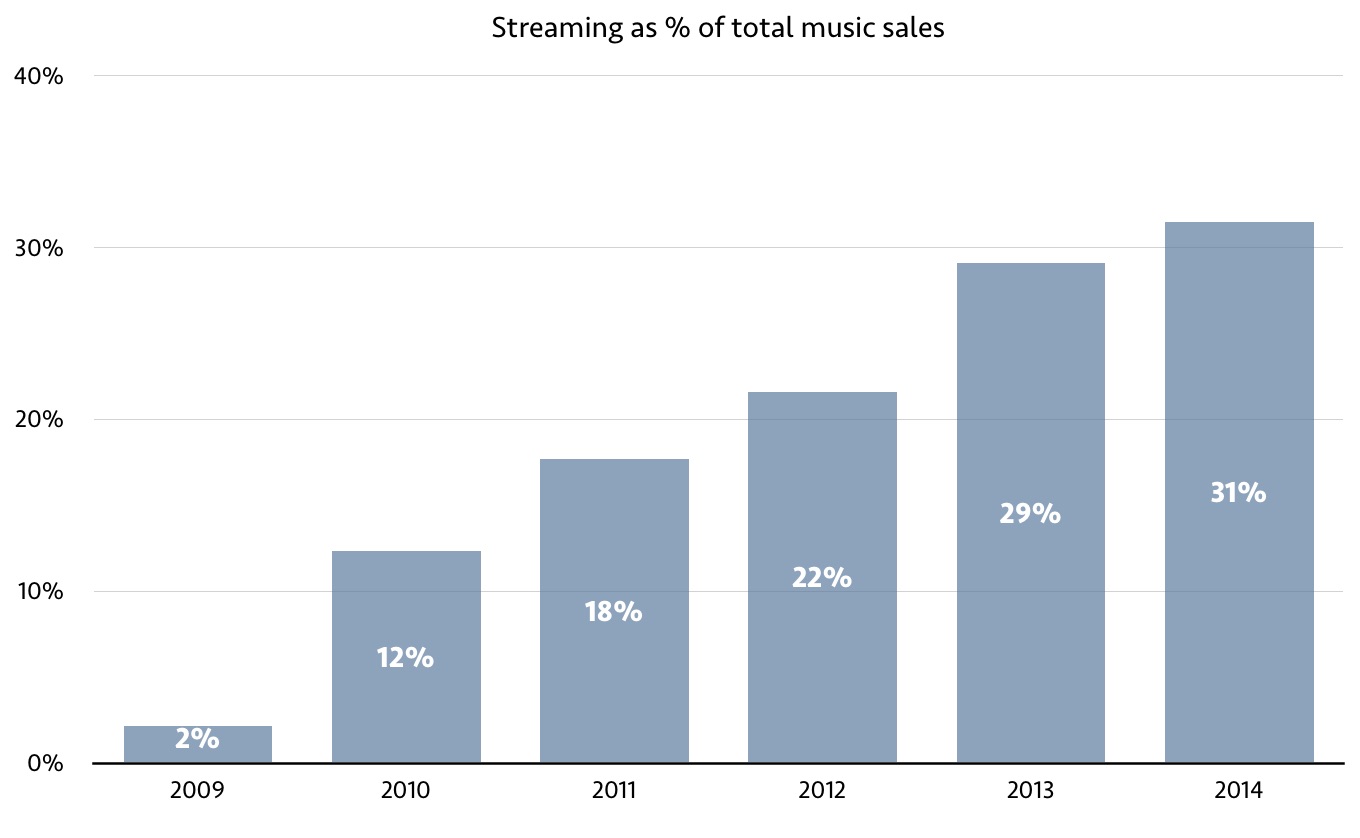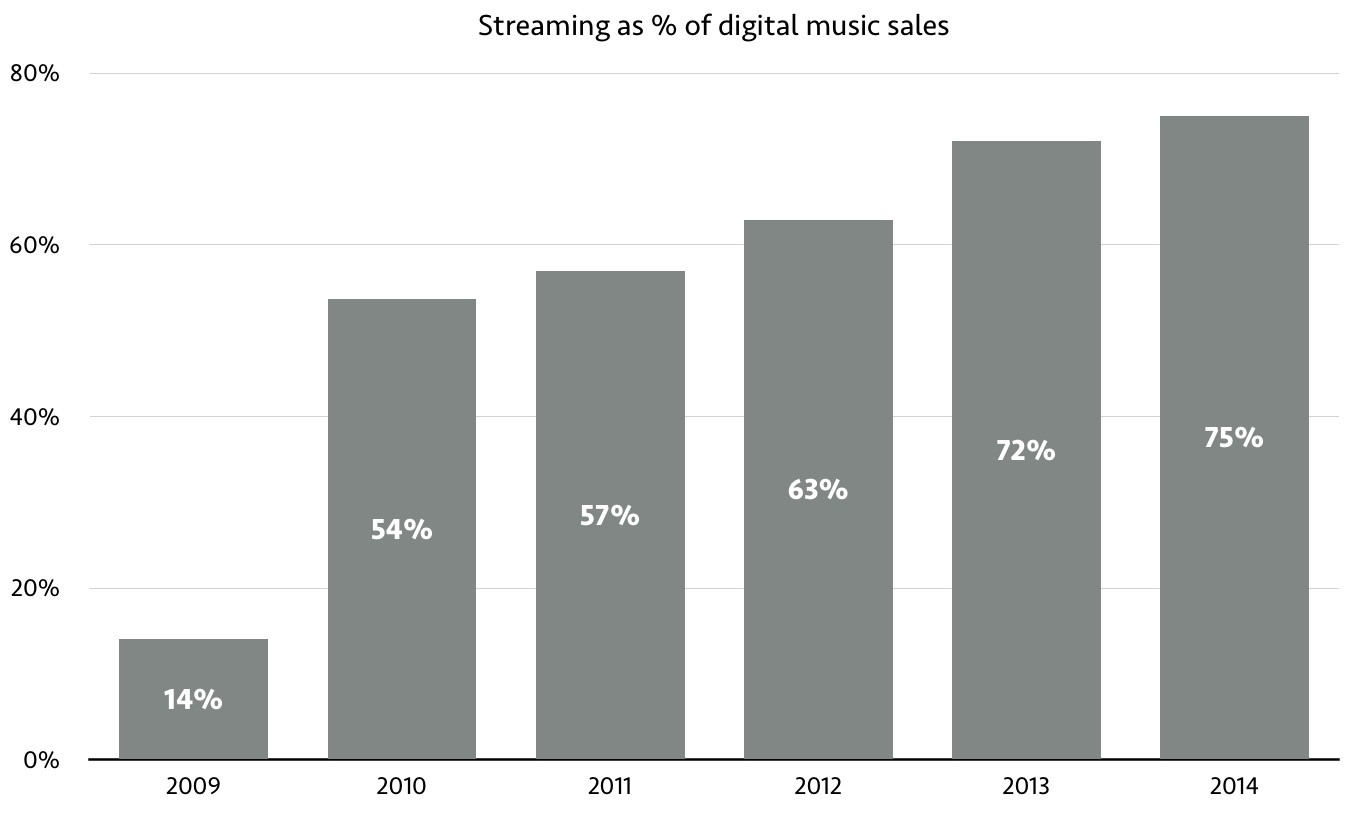 These services currently account for 75% of all digital sales and 31% of total music sales (physical + digital). On the other hand, the relevance of music downloads is continuously dropping and in 2014 it represented less than a quarter of all digital sales.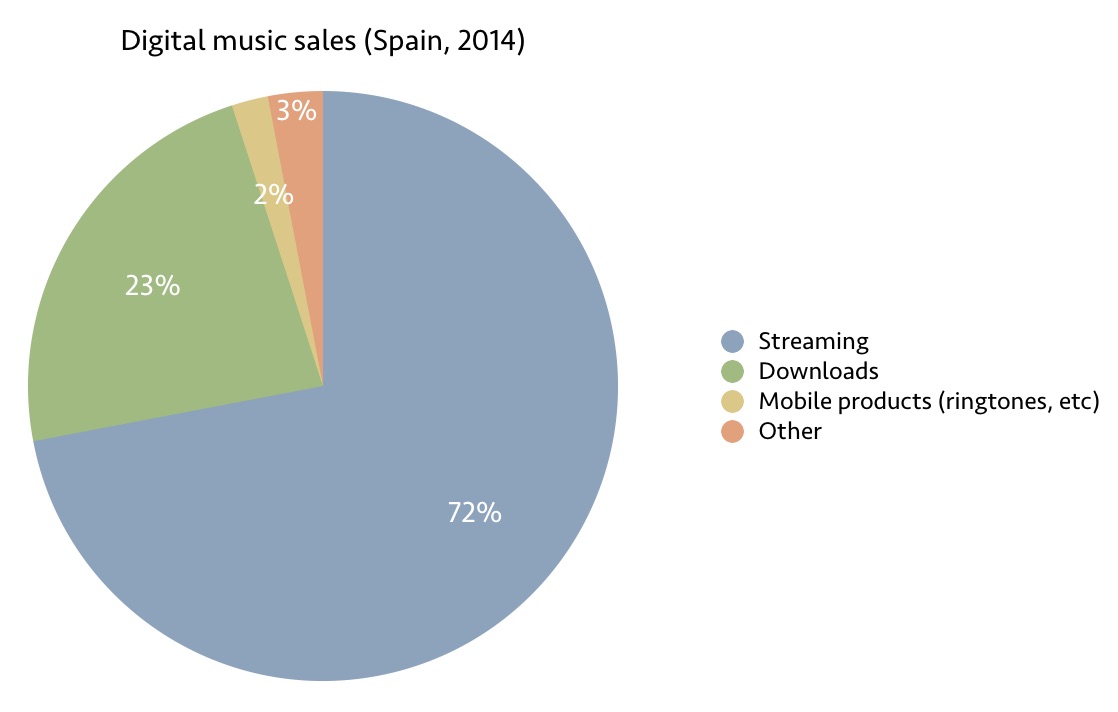 Although these numbers and trends might not seem to have a direct impact on the local startup ecosystem, they do represent the first big change -an increase- in music consumption in almost 15 years, which could also translate to other forms of entertainment as years go by.
The future is digital, and it's only a matter of time that digital music sales surpass those in physical formats.
Photo | Mike Foster