As the only Andalucia-based startup in the competition, Taalentfy from Malaga wins the Best Social Work Startup award at New York Summit 2017.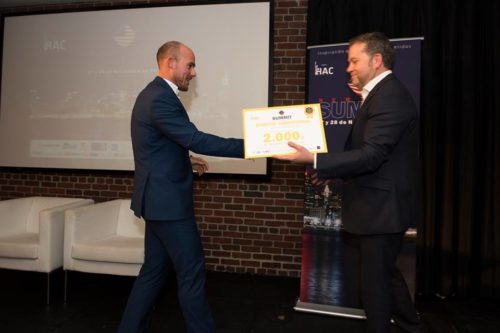 New York Summit is a two-day Spanish-speaking professional and personal development event that brings together successful entrepreneurs and experts with plenty of networking opportunities.
A major part of the event, which took place November 27 this year, the Startup Competition pitched 10 of the most innovative startups from the Spanish-speaking world against one another.
The candidates were selected for developing an innovative business with a disruptive proposal, along with a high growth potential, among other criteria, according to Europa Press.
Malaga's AI-startup Taalentfy was named one of the top three most innovative startups in the Spanish-speaking world and took home the Best Social Work Startup award at the Startup Competition.
Founded in 2016, Taalentfy is a platform that aims to bring talent to companies and also help candidates improve their skills.
The platform has a "novel" Artificial Intelligence system capable of evaluating the candidate competency based on skills, and it analyzes and aligns them with the needs of companies in order to make the most compatible recommendations automatically.
"We will help you to stand out for your talent, to identify your strengths, your areas of improvement, offer you the knowledge to improve your profile and find the job or project that you are really passionate about," states Taalentfy's Facebook page.
Taalentfy is a product of Knowledgefy Technologies and is supported by the technological entrepreneurship program Minerva.
Minerva is an initiative launched by Junta de Andalucía and Vodafone with the aim of advising on matters such as business, sales or communication, and promote innovative initiatives to bring them to the market.
The main objective of Minerva is to support entrepreneurs and help their business projects grow, so that they become stable businesses. With this premise, the Minerva Program strongly supports the creation of employment in Andalucia thanks to the promotion of entrepreneurship.