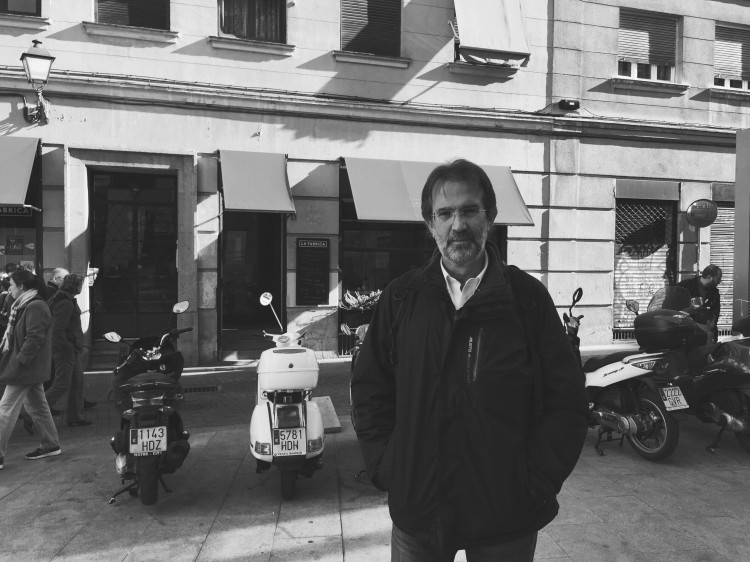 2014 has been a significant year for Cabiedes & Partners, one of the iconic investment firms in Spain. The firm saw three of their portfolio companies get acquired (Trovit and Ducksboard) or raise massive rounds of financing (Blablacar's $100 million), resulting in one of the best years in the history of the angel fund.
As we've previously noted, Luis Cabiedes has very strong opinions about the current state of the Spanish startup ecosystem and in order to know more about it, we saw down with him at the offices of Europa Press in Madrid. What comes next is an edited version of our two hour conversation.
You grew up in a journalistic and business atmosphere. What was your childhood like inside and outside Europa Press?
My father was an engineer and he worked at Talgo, one of the leading companies in the railway sector in Spain. Back then (50s and 60s) he had a very romantic vision of media but Franco controlled the present and future of Spain. Although not exactly a revolutionary person himself, he did fight to defend freedom of expression in a country that did not have it.
At the time there was this agency -the one we are in today- that was quite belligerent and even got shut down five times. In the 60s the company was a disaster financially and it was losing money left and right. People close to the company told my father that given his experience at a big company, he should leave his job and join the agency to lend a hand. He spent a whole summer at the agency and at the end of his stay Manuel Fraga took brutal disciplinary actions towards the agency. He held meetings with all the shareholders to intimidate them and to avoid problems in the future.
My father says that when that happened he was doing a study of how the company could become a viable business, and suddenly there was a stampede of shareholders. Fraga's threats had the consequences he was looking for. However, my father decided to take over the company. The shareholders, who believed that the company was a wreck, saw in Fraga's threats the perfect reason to leave and they all did.
That's what turned my father into an entrepreneur. He went from being an executive at a train company (at that time it was often said that 'España tiene algo desde que tiene el Talgo') to stay at Europa Press, which he bought for very little money. He faced Fraga's threats and despite the fact that the company was not a great business for many years it was a very romantic and nice business to be in at the time.
When I was 15 years old Franco was about to die and I remember every night my father would bring one of his children to spend the night in the office with him. We had to be here because we did not know when he'd die and that's how we all got familiar with the business: from the inside.
"Our origin is in news and we can't turn our backs to the place we come from"
So how did your family go from a media business to investing in technology companies?
Olé had a lot to do with that. I worked for many years at Europa Press but I'd been always interested in the business side of things.
In the mid 90s some companies were starting to show interest in the internet and many approached us to collaborate. One of such companies was Olé, founded in 1996 by Pep Vallés.
Pep came to see us and he told us that he had a company which was the largest search engine in Spain, but that his intention was not to grow as a search engine but as a content portal, and to do that he needed news.
Although now that decision may seem like a crazy one, the truth is that it made a lot sense given the circumstances. Yahoo had ceased to based its business model on search and would focus on content, launching Yahoo News and Finance. They made a lot of money with that. At Olé they wanted to do the same and we helped them achieve that.
We told them that if they knew the role played by Yahoo in its strategy, we could be Ole's Reuters (Reuters owned 10% of Yahoo). We would give them content but instead of giving it to them in exchange for money, we would create a company where Europa Press would provide the content and Olé the traffic. That's how Olé News and Finance was born, which was a huge success in terms of traffic.
Three years later, in 1999, Telefónica came and bought Olé for 3,000 million pesetas to launch Terra. With that deal we earned more money than what we had won in the history of Europa Press.
We quickly realized that Internet projects had a future and I left the news side of things to devote myself to them. One can say that we started, in part, by accident. News and content was one of the first industries affected by the internet and we were at the forefront. That was our big advantage.
Since then we have invested in content companies (news), ecommerce, banking and many other industries. But our origin is in news and we can't turn our backs to the place we come from, which is Europa Press.
What came after that?
After Olé we invested in myalert and some other companies, closing our first investment cycle. Then the bubble burst and we didn't do any deals for three years.
Up until then we invested our own money, and sometimes Europa Press'. It was a strictly personal and family business. However, in 2009 we started changing the way we invested because a lawyer that worked for the CNMV came to talk to us about the advantages of investing as a venture capital fund. He said it would be more comfortable for the family and it also had interesting tax incentives.
We initially thought that the CNMV would think it was all a joke because all of the investors and board members were from the same family. But the lawyer said that the CNMV would be delighted because its purpose is to protect minority investors and there was no one to protect from others. "You've been making venture capital investments for 10 years and there's no need for protection", he said.
So we launched a venture fund (Cabiedes & Partners) led by two Cabiedes as partners, my brother José and I. It was still a family business.
Once founded with what we had earned from Privalia, the European Investment Fund (EIF) got in touch. They knew about us and they wanted to participate, doubling the amount that we were going to invest in companies. But it all seemed a little weird, putting together a family business with a public institution.
To balance this, we considered bringing other investors and friends on board. We talked to Felipe Oriol, the founder of Corpfin, and he convinced some friends to invest €8 million in the fund.
One third of Cabiedes & Partners' money came from the family, another third from the EIF and the rest from friends and family. That was Cabiedes & Partners III, the fund that invested in Blablacar and in almost 40 startups.
Why did you decide to become an angel fund instead of continuing to invest as a business angel? Any particular reason beyond taxation?
Because we had seen, especially with Privalia, that business angels had one major problem. As in poker, when a full is played you need to have enough chips to continue playing. And when you receive a good chip you need to have money to continue to be in the game. In the startup world you need the capital to sit with Venture Capital funds and stop them from being too aggressive.
In the case of Privalia we saw that the company had tremendous growth and needed lots of capital. The typical foreign Venture Capital firm would approach us and try to be aggressive. But there comes a time when you have to be able to say 'no' to other people's money and continue growing using your own. Because if entrepreneurs and initial investors offer no alternative, it's like putting a red carpet to venture capital firms.
We saw that if we wanted to do this often we needed more capital than what the family could provide. So we went from being business angels to an angel fund, which is what we really are right now.
"We make money as investors, not as fund managers"
Many people don't understand the differences between the two structures. What are the main characteristics of an angel fund?
An angel fund shares two characteristics with business angels and two with VC funds.
With business angels it shares the fact that it invests at a very early stage and that it invests its own money; in the case of Cabiedes & Partners a third of the total. This does not happen with most funds. With VC firms we share the fact that we don't limit ourselves to early stage deals and that not all of the money is ours.
But in the end we feel like we've been basically doing the same thing for 15 years.
Has Cabiedes' investment philosophy changed much over the past 15 years?
It hasn't changed much, and maybe it should have.
In our fourth fund half of the money is not ours, and we make money as investors, not as fund managers. Our management fee is 2% and our carry 25%, which shows that our focus is on the latter, in the investment part. We make money with the part of the fund that belongs to the family, and that's why we have an investors mentality.
Also, Cabiedes & Partners is a fund that hasn't grown much. Funds III and IV are the same size, €24 million, and we have not changed our investment strategy. We've explained to our own partners that our strategy with our fourth fund is the same as with the third, with one exception.
It's the same team, same investors, same amount of capital but with one difference: our target. For the past 15 years we have been investing in the internet field, in B2C startups, at the early stage and in Spain. Spain means Barcelona and Madrid, and this is what will change with the new fund.
In what sense?
With our third fund we only invested in companies based in Spain (except Blablacar), although some have ended up moving their headquarters outside of the country. With IV we don't have this restriction, so we will invest less in Spain and more abroad.
If market conditions change and we return to sanity, we will invest more in Spain. But if the market is as weird as it is right now, we won't invest much here. The Spanish market is broken, and when a glass is broken, you'd better not put your hand through it or else you'll get cut.
2014, for example, is the year in our history in which we have had more exits and fewer number of investments ever. We think 2014 is a very bad year to invest and that's why we are not doing it very much.
We are going to start looking for companies elsewhere, from Latin America to Europe. We have been looking at Chile, Mexico and we are also doing some things in London and Paris, but we have not yet made a final decision. What we have decided is that the geolocation restriction is no longer there. In Spain we have made few investments in 2014 and we are going to look outside of the country for new opportunities. This is a challenge, because each market is different and what we know better than anything else is Spain.
"It's important to note that what matters in this business are not valuations, but conditions and models."
Why is the Spanish investment market broken?
Because there's too much money and a significant part of that new money is not rightly prepared to invest in the tech space.
It's important to note that what matters in this business are not valuations, but conditions and models. There was a time when there was very little money available in the Spanish startup market, and then Telefónica came along with Amérigo, which was welcomed because the market needed more capital. Then many other private investors from the real estate market and the stock exchange joined the party. And then even more money from the public sector.
These days it seems that anyone can be an entrepreneur, and if they can't, they can become venture capitalists.
The problem with an excess of capital is not related to the valuation price at the time of investment, but at the time of exit. Investing cheaply is irrelevant. What's happening right now is that investment conditions, terms, and agreements are not adequate.
When respect to capital is lost, companies start overspending. And we strongly believe in the efficient use of capital and in lean models. Being an entrepreneur is not about making a pitch to impress people, but to sit at your desk and move a company forward. We see no respect for capital and that causes companies to be very inefficient, for example when it comes to founder dilutions.
We are currently seeing some investment opportunities that we might have invested in previously, but given the current landscape they don't make much sense anymore. If a company like Trovit was founded today, someone would back them with €8 million very soon and they would tell them that they'd have to move to Silicon Valley to grow the company; and what these kind of behaviors end up doing is ruining the model. That's why I think it would be so difficult to replicate the case of Trovit right now.
Have we been in a similar situation before?
We have seen this before and it's got a name: bubble.
For a long time I defended that a bubble did not exist, because for a bubble to exist you need three things:
For it to be general
The existence of feedback mechanisms
Creation of artificial supply
A few months ago it was just Facebook, Twitter and LinkedIn. But these days we're seeing more IPOs than ever in Silicon Valley and other regions. Thus, it's general.
What I'm starting to see more and more is artificial creation of supply, that it often manifests itself in two ways: via debt or derivatives, which is what more or less happened in Holland with tulips. There was a time in the XVII century when merchants were selling tulip options, later seeds and then even seed options. The problem is that, in the end, tulip options are infinite but tulips are not. What this represents is an artificial creation of supply to meet demand. A bubble is created, and when it bursts all of the artificial aspects disappear and what you have left are a limited number of tulips.
I'm very pessimistic about it. If you look at Rocket Internet's IPO, its prospectus is incredible and defies any logic. Rocket has sales of more than €700 million, loses of €448 million and values itself at more than €6 billion. In other words, it loses 66% of its EBITDA. And those are just the 'proven winners'.
It smells like a bubble, although it's true that it's a shitty bubble compared to the one we saw in the 2000s. There's a time to make investments and a time to look for exits, and I think we're at the perfect time to do the latter.
Is it a matter of a significant increase of capital but not of investable companies in Spain?
When there is a flood the first thing you need is drinking water, and that's what's happening right now. We had a dry garden with very little water and someone said "you have to add water", and instead of watering it carefully they threw a ton of water on top. And when that happens what's missing is drinking water.
I don't want to say that Spain can't reach a certain investment volume, but there has to be a balanced growth of supply and demand and that's not happening. Proof of that is that the investors with the most experience are not investing as much as before.
On the entrepreneur side, what's missing or what are the most common mistakes you've seen over the years?
It's funny that many politicians are wondering what to do to fix entrepreneurship in Spain. What they need to do in order to achieve that is to, first and foremost, fix Spain.
The problem is that we have an unemployment rate of 26% and consumer spending is lower than ever, adversely affecting businesses and startups. Entrepreneurship is a product of a healthy, balanced and high growth economy and we don't have one at the moment. With this crisis and high unemployment it is very difficult to find consumers and clients.
Many often forget how important the health of an economy is for startups: clients and consumers are key for startups, not investors. If there are no customers, investors can do very little. What is missing in Spain are customers, economic recovery, less corruption, banks willing to finance companies instead of black cards, etc. That recovery will lead to more jobs, economic development and thus consumption.
This environment has direct consequences for the startups currently operating in Spain. I recently spoke with other investors and we all agreed that the portfolio companies which are doing better are those that sell most of its products and services abroad.
I think that the health of the market is much more important than many consider it to be. Given the current situation, startups who are able to sell their products and services in Spain deserve a lot of credit.
"What politicians need to do to help entrepreneurs is to, first and foremost, fix Spain. Many often forget how important the health of an economy is for startups"
Before you mentioned that you mostly invest in startups based in Madrid and Barcelona. Do you see significant differences between the two markets?
Yes, many differences and very clearly in favor of Barcelona. Entrepreneurship is very viral and Barcelona was fortunate to have in the 90s and 2000s the Intercom group, which has produced many entrepreneurs. The same happened with Privalia, as many employees who left ended up creating ecommerce businesses.
Ecosystems feed themselves. This is like an anthill: in a garden you might not know where an anthill can emerge, but when there are a number of ants you know that's the anthill. And in Spain we have a winner anthill and that's Barcelona. A hub that we should take care of, instead of promoting the creation of pockets of entrepreneurship everywhere.
I say this because for me Barcelona has several major advantages:
Trajectory.
Business Schools: they have been fundamental to attract people from outside Spain.
A more sensible administration, because it is an administration more interested in supporting than intervening.
And we must also recognize one more thing: Barcelona has positioned itself very well. When you are recruiting talent outside of Spain, if you tell a person "come to Barcelona" there's a good chance that they will. If you ask him or her to come to Madrid they will think about it, and if you tell them "come to Spain" it is even less likely.
Another factor contributing to the rise of Barcelona is that there is a lot less silliness than in Madrid. Silliness associated to politicians, to power, bullrings, ASCRI and lots of parasites. Madrid has a lot of parasites. Obviously not everyone in the administration are parasites, but Madrid has an overpopulation of people who do not contribute to the ecosystem.
One more factor is that Madrid has not been able to build a central district of entrepreneurship. Much of the entrepreneurial activity in Barcelona is concentrated in the 22@ district while in Madrid many incubators are in the outskirts or far from the centre. You can't ask an entrepreneur to work from Vicálvaro while politicians have their offices in the centre of the city. These are details that make no sense. Politicians should go themselves to Vicálvaro and leave their offices in Castellana to entrepreneurs, which is where they should be to take advantage of the city and the urban environment.
In Barcelona there is less silliness and more entrepreneurs. We invest more in Barcelona than in Madrid, but many of the best projects are still in Barcelona.
However, it's worth pointing out that there's a lot more money in Madrid than in Barcelona.
You and your brother are not known to give many interviews. Why is that?
Partly because we are barely asked to speak and, as you can see, we love to talk. We love talking because we're in a business where the key is in finding the best projects, and a good way to achieve that is by making yourself available and encouraging startups to approach you.
I don't think investors add much value. What's important is that entrepreneurs value your job and they approach you when they have a good project. That's why my brother and I give talks, teach a few classes and we try to help every entrepreneur who comes to us. I don't think we have a low profile. It's just that we mostly focus on the part that concerns us the most, which is to get people with good projects to talk to the Cabiedes.
Startups often talk about the famous Cabiedes shareholders agreement and many complain that it's very restrictive on the side of entrepreneurs and the startups. Is that the case?
Our shareholders agreement is one of the less restrictive ones in Spain. It's the only one I've seen that clearly says that entrepreneurs should control the majority of their board. The government of the company belongs to the entrepreneurs and that's one of the key aspects we defend.
This is not because we are very nice people with entrepreneurs, it is because it reflects the things we've been seeing over the past few years. For example, when you have to tell an investor: "I backed this project before anyone else, so if you want my money pitch me and I'll decide if I want to give it to you. But the project belongs to the entrepreneurs."
This happens because many investors want to back a company to manage it. In this sense we are much more open and flexible than any other fund I've been in touch with.
Our term sheet also includes two famous clauses: 3.1 and 3.2.
Clause 3.1 basically says that in the case of fundraising entrepreneurs have to agree with investors; if they don't, it can't be completed. Majority with majority. Given the fact that Cabiedes never has a majority stake, this doesn't imply that we can veto a deal, but it means that the income statement and balance sheet are controlled by the entrepreneurs. They have all the control except with the capital account, which to be changed by entrepreneurs they need to reach an agreement with us.
Clause 3.2 is a clause that entrepreneurs don't understand very well. It's not a clause against entrepreneurs but against VCs.
When you negotiate a deal it seems that it's a negotiation between the entrepreneur and the investor, and that's not true. What's important is what will come after. 3.2 is a clause to be able to properly negotiate with the investor that will come in the future if things go well. Because if things go bad no one will come.
What this investor tends to do is to financially reward the entrepreneurs but not the investors. 3.2 says that you can't issue shares and options for a partner if the rest of the partners don't have equal access to those shares. 3.2 defends the political and economic rights that are acquired when an investor backs a startup and they own shares.
The other thing that 3.2 forbids is associated to related-party transactions. In a company money can leave in many ways, but it's the investor's job to make sure that this only happens in two ways: via dividends or by selling shares.
One more thing that characterizes our term sheet is that they are extremely egalitarian. What we have for Cabiedes, all investors have it too.
Other investors who have seen enough term sheets, such as François Derbaix, consider our term sheet to be normal towards the entrepreneur. But what happens is that some entrepreneurs, when they see the word 'veto', they think we're going to cut their wings. And that's not the case.
Privalia, Trovit and Blablacar. Three deals you participated in that have become highlights of your career. What was the key in each of those investments and exits?
Those three went very well, but it is important to realize that successes are an exception. In fund III we've invested in 37 startups and we thought they would all become good investments. With this I mean that I didn't see anything extraordinary in each of those investments that led me to think "we've got an exit in the making here". I saw the same things in Blablacar as in Rockola, but one went very well and the other one not so much.
However, there are things that those three investments have in common. The use of capital in the case of Trovit was extraordinarily efficient. They barely needed any additional outside money to build a business and they've reached an exit while controlling 90% of the company. This is crucial because entrepreneurs often pay too much attention to valuations instead of focusing on what each of them owns and the sale price.
The case of Blablacar is a beautiful one. And it is beautiful because despite the fact that many people think that businesses are created from nothing, the truth is that it takes time to build a great company. Blablacar was born in 2007 and is a perfect example of working without making too much noise and reaching impressive growth rates.
One of the main problems that I see today on the internet is that many companies want to scale too fast, not realising that fame is costly and you have to work hard to achieve it. Blablacar's founders spent three or four years working in a small room, in a humble way and not making any noise whatsoever. And now they are beginning to reap the rewards of that effort.
Blablacar came to Spain because French boys and girls used to come to the country by car and they needed to offer Spain as a destination. They approached me because they needed a Spanish partner and I decided to invest in them; by them I mean in the French company and not in the Spanish subsidiary. With Blablacar we've won €15 million and we still own 2% of the company.
What is nice about Privalia is that it was the first ecommerce success in Spain. When they first talked to me about Privalia I did not think it would work and I also didn't think ecommerce business would grow so fast in Spain, but they executed perfectly. Lucas and José Manuel are the best entrepreneurs I've met in my life. The idea is not theirs and it's not the most original in the world, but they executed with incredible precision. They did a fucking great job: they used capital very efficiently and they were able to scale well and fast.
"Many think that businesses are created from nothing, but the truth is that it takes time to build a great company"
You also invested in Ducksboard, which got acquired by New Relic very recently.
I don't think bad exits exist and I think Diego and his team have done one thing extremely well: they realized that the company was not growing as fast as they would have wanted and they sought a way out. Chapeau for having done that so well.
But it was not the best deal in history and some people in the media have portrayed it as such. We are very careful when it comes to congratulating entrepreneurs and startups in public. It's not that Ducksboard was a failure, but from time to time the media writes about deals as if they were huge exits, and this doesn't make much sense.
Ducksboard has found a great company for them to grow and they are great entrepreneurs. Diego and his team developed a great product and, although they were not able to commercialize it as well as they would have wanted to, they were able to find a good way out. However, their ambition was gigantic and they were not able to reach the goals they had established.
I believe this kind of stuff happens because there's so much noise in Spain around startups and entrepreneurship. I still remember the headline that said that SinDelantal was the deal of the year… and the investors lost money on that deal. How can it be the 'deal of the year'?
The same happened with Saluspot, when it was suggested that the purchase by Telefonica was very good and the reality is that they did not fulfill what they had promised us.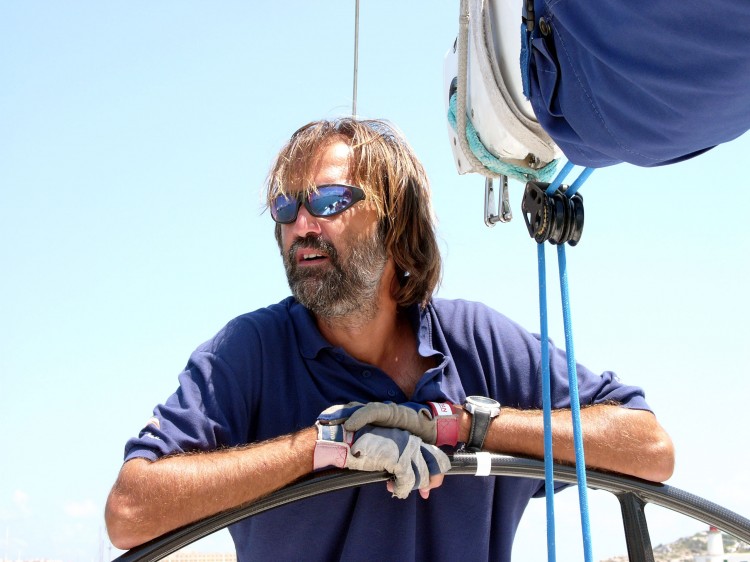 I understand your concerns about what gets published but… isn't this caused by the incredible lack of transparency in the sector?
Yes, it's true. There's lack of transparency, although sometimes it's imposed by others and not up to us. I can tell you that with Blablacar we won €15 million, but I can't tell you the valuation because I don't control that part.
In this sector there's too many secrets because people don't want others to see that 'they are naked'. And many of the things we want to sell as great successes, in the end, are not.
"One of the nice things about the internet is that you have to be prepared to eat your own words"
We're at Europa Press, and I wouldn't like to leave without asking you about the future of journalism and media. In the past you've said that Cabiedes & Partners will not invest in the content business. How do you see the future of media and the sector?
One of the nice things about the internet is that you have to be prepared to eat your own words. It is a very good diet.
I wish there was a future for media. What I have always argued is that one thing is that there is no future for content producers and a totally different one is that there's no future for journalism entities. It's like saying there's a future for musicians but not for record labels. For decades the main fortunes in the world were media owners, and today it's mostly the owners of technology companies. I think media companies are in danger, in the sense that many have given more importance to infrastructure instead of content. The same has happened with musicians.
More content and music are consumed than ever, especially live. There are probably more people making a living out of music than 20 years ago, but you won't find many more labels with four private jets. Record labels were record companies, media were media companies and media is a base, a starting point. These were businesses based on the monopoly of the base, but the situation has radically changed with the internet and these foundations are disappearing.
I still think it's very hard to build a media company, but this doesn't mean that it's not possible. When I talked to Privalia for the first time I told them that I would never invest in such a business in my life, but I ended changing my mind, investing in them and the rest is history.
There's nothing wrong with making mistakes if you are able to be sincere and recognise them. And I think we're good at that.