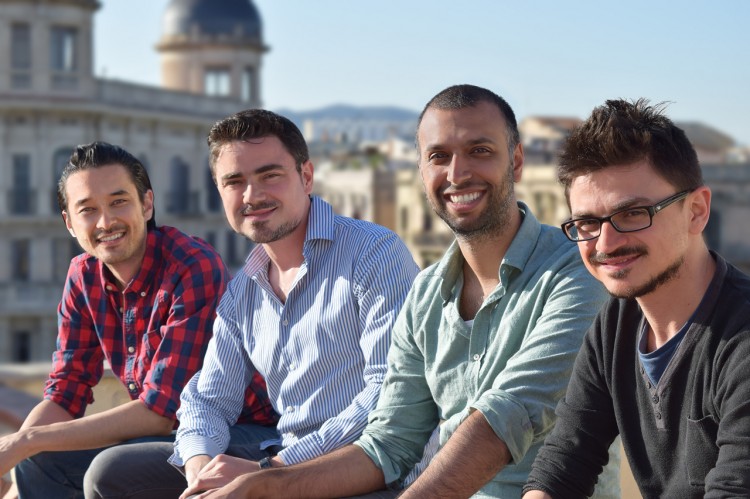 Lodgify, the Barcelona-based SaaS startup that helps vacation rental owners create and manage their online presence, has closed its first round of funding.
The €600,000 seed round was led by Australian entrepreneur and investor Chris Hitchen and included the participation of HOWZAT Partners, Venrex Investment Management and business angels Roland Zeller and Kilian Thalhammer.
A group of investors that have quite a bit of experience in the SaaS and travel space. Hitchen was one of the original founders of GetPrice (acquired by News Corp), Zeller is the former CEO of travel.ch and Thalhammer led Rocket Internet's payment startup Payroll for over two years.
The other investor in the round, HOWZAT Partners, is also one of the first backers of Madrid-based accommodation platform Spotahome.
I like to describe Seedcamp-backed Lodgify as a kind of Squarespace for the travel and vacation rental industry. The company allows owners to create a simple yet good looking website for their properties and manage payments, reservations and listings on third party sites (Airbnb, 9flats and others) from one single place. Pricing plans start at $9 per month and go up to $39, depending on the number of properties to be managed and other additional features. No setup-costs or commissions are charged to the owners.
The funds will be used to improve Lodgify's website building software, hire more product people and develop new features.
Although the startup is currently solely focused on the vacation rental space, co-founder and CEO Naveen Sharma says that the independent hotels market might be next in Lodgify's list. "We are receiving lots of interest from hoteliers who would like to challenge the dominant position of OTAs and regain more control of their bookings while building their own brand".
This latter point is a common complaint from small hotel owners who heavily rely on platforms such as Booking.com to gain customers, imposing hard price restrictions and not allowing much differentiation from one hotel to another.
Lodgify competitors include Y Combinator's MyVR and, as Naveen Sharma puts it, "few small players in the US which are only active locally and who are not focused on the website-building aspect like us". Kigo and BookingSuite (formerly known as Buuteeq) are also in the mix, but they've both been acquired by RealPage and Priceline, respectively.
M&A and investment activity that "shows the importance of such website builders in the accommodation market", Naveen concludes.