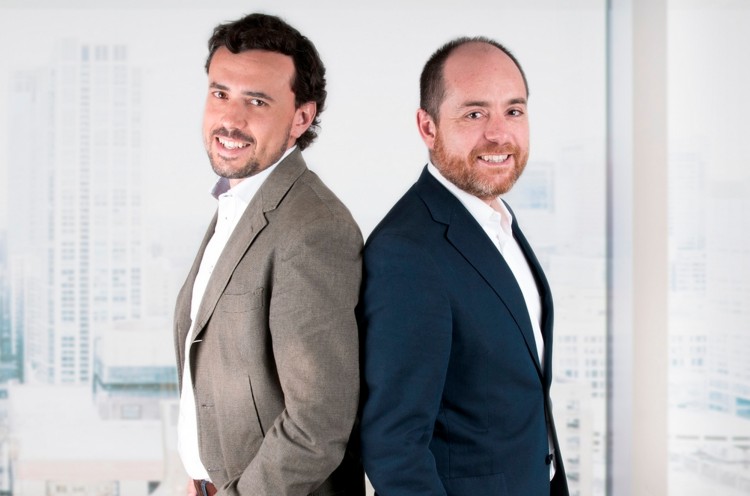 Letsbonus, the Barcelona-based company owned by LivingSocial, has been sold to its current CEO and CFO, Juan Luis Rico and Joan Pina. Terms of the deal were not disclosed.
The company was founded by Miguel Vicente in 2009 and is one of the leading daily deals site in Spain, competing with others like Offerum or Groupalia to survive in a market that is on its way down. This deal represents the second time Letsbonus has been sold, following its acquisition by Amazon-owned LivingSocial in 2012.
What's interesting about the deal is that it has been surrounded by a lot of rumours and speculation. Depending on the time you first heard about the news, you might have thought that private sales club Ofertix was buying the company. However, it's now been confirmed that the company is being sold to its CEO and COO instead.
To quickly explain what this means for Letsbonus and where the daily deals site comes from, we've put together a list of what we know -and don't know- about the latest exit in the Spanish startup scene.
How big was Letsbonus' business?
It's been a while since Letsbonus has shared any detailed public information about its business. At its peak (2011-2012), the company had more than 4.5 million clients, 600 employees and offices in more than 11 cities throughout southern Europe and Latin America.
It was precisely around that time that the startup founded by Miguel Vicente attracted the attention of LivingSocial, which is partly-owned (30%) by Amazon.
In January of 2011 the American company bought 49% of Letsbonus, and a little over a year later the 51% remaining stake. Although the price of deal was never publicly revealed, Carlos Blanco -who has good sources- claims that it was close to €50 million.
Since then, the daily deals business has been steadily decreasing for most players involved, including large corporations such as Groupon and LivingSocial.
The current size of Letsbonus business is a bit of a mystery, but we do know that in recent times the company has had to lay almost half of its staff.
Other sources close to the company have told Novobrief that the company had gross sales of €40 million last year, before taking into account the cut that goes to the businesses it promotes (the vast majority of those €40 million) and other expenses.
Cinco Días claims that the company was far from profitable, losing €300,000 on a monthly basis.
What was Letsbonus' role within LivingSocial?
LivingSocial used the Letsbonus brand to promote its offerings in regions where it was not yet present, such as Spain, Italy or Latin America.
However, it's also worth noting that the team at Letsbonus worked on other key parts of LivingSocial's business. Sources have told us that employees at its Barcelona offices were in charge of leading the development of LivingSocial's fraud and risk management tools for Europe.
Why is LivingSocial selling Letsbonus?
The Washington-based company has been cutting its international operations for quite some time, as it focuses on English-language speaking markets such as the US, Canada, Australia or the UK. Interestingly, and as TechCrunch notes, Letsbonus was LivingSocial's last non-English language business.
This strategy is a consequence of the American company recent struggles, which saw revenues decline by 23% in 2014 despite having raised almost $1 billion to date.
We should mention that we've heard from multiple sources that LivingSocial had been trying to sell Letsbonus for quite some time but had found it difficult to find a buyer.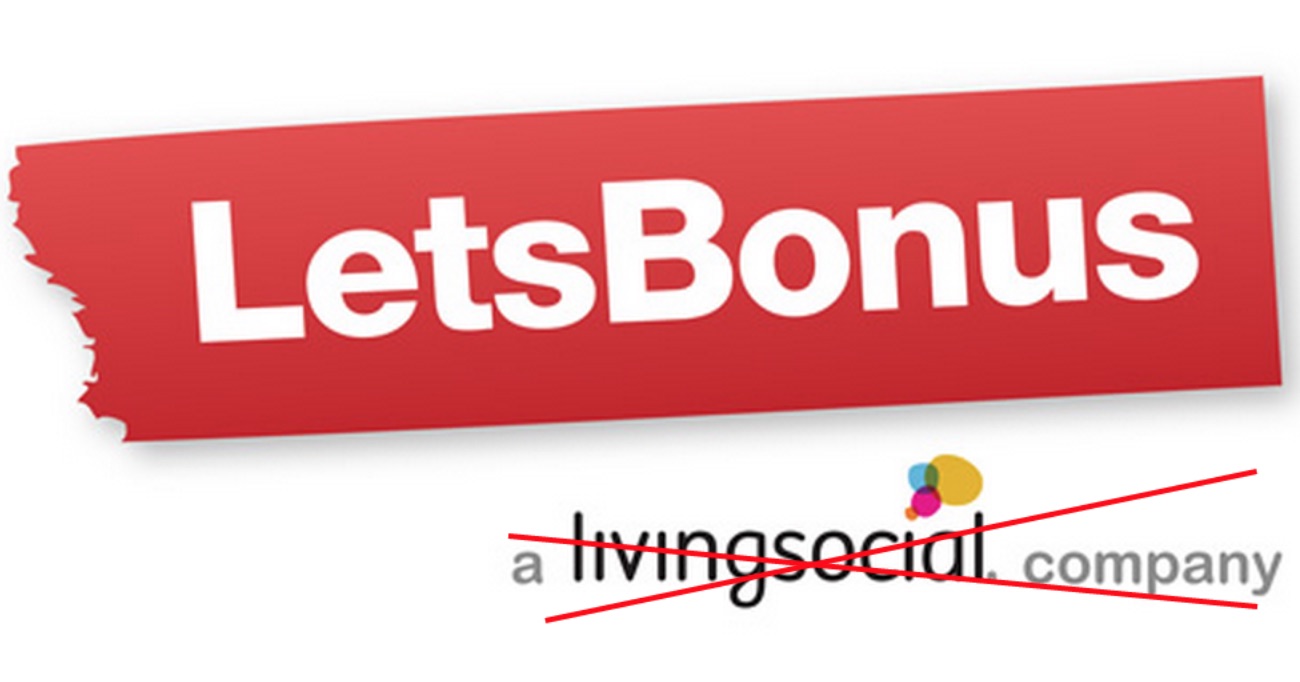 Who is buying Letsbonus?
This is where the story gets really interesting. Late last night it was leaked that the company was being sold to Ofertix, a private sales club based in Barcelona and led by Antonio Alcantara.
La Vanguardia's Mar Galtés was the first one to publish the story -which has been taken down-, citing sources close to the company. TechCrunch event obtained an email draft confirming that Ofertix was taking over the company.
DRAFT: Email to Let's Bonus employees. This may need a more sensitive intro depending on convos w/ LB team*.
Today we are announcing the sale of Let's Bonus to an investor group led by AntonioAlcántara, the founder of Ofertix, a leading Spanish ecommerce company.
We are delighted to have found a buyer who has demonstrated expertise in retail and ecommerce to compliment the local experience that Let's Bonus is known for. This combination will significantly benefit the entire business and its ability to serve both consumers and merchant partners. Juan Luis Rico and Joan Pina will be working closely with Antonio to ensure a smooth transition of the business.
We want to thank you for all of your help and hard work in building the strong Let's Bonus brand. In particular, we want to thank Juan Luis and Joan for their leadership of the organization this past year. We all want to see continued growth and success for the business and the team. As there will be many questions about the days and weeks ahead we will be having an all hands meeting later today at which Antonio will be able to address the team personally.
Surprisingly, the deal was never officially announced and it was later revealed that the company was in fact being sold to its current managing team, Juan Luis Rico and Joan Pina.
Novobrief has been able to talk to Ofertix about the situation, and the company has told us that "we can't share any other details at the moment, but there were some problems in the negotiation between both parties". They did add that the deal didn't break down "just because of last night's leak".
Why did the negotiations between Ofertix and LivingSocial break down?
There's no official answer to this, but it seems pretty clear by now that Letsbonus was almost acquired by Ofertix and that a deal was being put together.
In an article published this afternoon by Mar Galtés, the journalist claims that LivingSocial had already sent a draft of the agreement to a notary in Barcelona and the only thing left to close the deal were the signatures from the parties involved.
Again, we haven't been able to confirm this, but the fact that a draft announcing the acquisition by Ofertix already existed points to this as a very probable scenario.
In her article, Galtés goes on to write that representatives from LivingSocial precipitously cancelled the deal late last night, putting an end to Ofertix's intentions of acquiring Letsbonus.
In a meeting this morning between Branson and Juan Luis Rico and Joan Pina, an agreement was reached to give Letsbonus back to its management team.
The deal was later confirmed by LivingSocial in a blog post and in an email from Jim Branson to employees:
LivingSocial colleagues,
Today we are announcing the sale of Let's Bonus to its general managers, Juan Luis Rico and Joan Pina.
Juan Luis and Joan have led the group for the past year and have been an integral part of LivingSocial's international management team for several years. We want to thank them for their role in building the Let's Bonus brand.
Their experience in managing the organization, coupled with their deep knowledge of the local marketplace, put them in a strong position to lead the Let's Bonus family as it returns to its local roots.
While Let's Bonus has been a valuable part of the LivingSocial portfolio, this was the right decision for both LivingSocial and the local business. LivingSocial's global operations are now consolidated to a single platform and a single brand, as part ofcontinued efforts to streamline the global business and position LivingSocial for future growth.
For the Let's Bonus team, the sale allows the local management, now owners, to further the business and invest in the market with local decision making, flexibility and control. In that context we are delighted to have this next phase for Let's Bonus be led by the management team who have helped to get the company to where it is today.
We wish our colleagues and friends at Let's Bonus every future success.
Jim
In the end Letsbonus is once again in Spanish hands, but it's also quite certain that it's best days -and the same applies to the sector as a whole- are a thing of the past.