A recent Pitchbook report showed that funding to pet-related startups has dropped this year. Obviously raising funding is a challenge for startups, but what are the other main challenges they are facing at this time?
Besides supply chain issues, rising costs, and inflation, we are also seeing rising costs in terms of hiring in the pet sector, according to Rachel Sheppard, Director of Ventures at Mars Petcare. "But also, how investors see the pet care market potential and what types of sectors they have not looked at before that might be an attractive investment for them."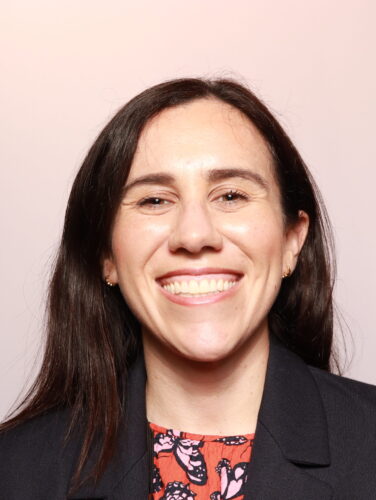 For Sheppard, there are also other ways to raise money in the pet tech sector besides venture capital. She mentions crowdfunding or equity crowdfunding as alternatives. Also, for CPG companies, financing options could give you short-term cash flow based on purchase orders. And, last but not least, angel investors. She also mentions there are some Veterinary Angel Network for Entrepreneurs (VANE) where vet professionals invest at the angel stage. "I think that's exciting because that's a very unique point of view to be making an angel investment.", adds Sheppard.
This is one of the areas that for her has been overlooked in the pet tech sector. The sector needs more angel investors, but also more accelerators or corporate venture programs (like Leap Venture Studio, the first pet care-specific startup accelerator) that support underrepresented founders or support specific regions or countries.
A new generation of pet innovators
Recently, Leap Venture Studio announced the latest cohort for its seed-stage program. Seven European companies were selected and will participate in the 12-week program, running from September 26 until Demo Day on December 15.
Ranging from a SaaS-enabled marketplace for pets to a subscription service for sustainable meals for dogs, the participating accelerator startups will each receive $200,000, custom mentorship, and support in preparing for future fundraising.
The Leap Venture Studio program is a partnership between Mars Petcare (the largest pet care organization in the world), a leading animal welfare organization Michelson Found Animals, and the world-class services platform R/GA Ventures. The hybrid program will take place online, as well as in-person in London. The 2022 cohort will consist of the following startups:
Throughout the accelerator, each startup crafts a custom pathway to achieve its milestones, using the help of award-winning strategists, technologists, designers, and consultants from the Leap Venture Studio team. All founders receive $200,000, custom mentorship, and support in preparing for future fundraising. The program consolidates with a Demo Day, where founders pitch their companies to top investors from the Mars, Michelson Found Animals, and R/GA networks.
"This year we are thrilled to be working for the first time with a region-specific group – in the early stages, companies are built by the ecosystems around them, and we're excited to dive deeply into the European pet care ecosystem. Pet parenting challenges pivot around geographical, social, and cultural complexities; these can best be solved by those who empathize with these problems. Leap aims to back those companies who are bringing innovative solutions to the European market and beyond," said Rachel Sheppard, Director of Ventures at Mars Petcare.
The overlooked opportunities
Pet care is a historically recession-proof industry and is currently on track to reach $325B by 2028. With pet ownership skyrocketing in Europe and around the world, Leap Venture Studio has chosen startups that are driving forward innovation in sustainability, care for senior pets, digitizing pet services, pet and vet mental health, cat healthcare, premium nutrition, and ending pet homelessness.
Sheppard says that at the end of their twelve-week program, startups leave with investment dollars, service projects, and things that are gonna move the needle for companies long term as well as a lot of connections. "And hopefully you've also been able to work through a few milestones with some thought leaders by your side."
Leap Venture Studio's accelerator program launched in 2018 and has seen its 33 companies go on to raise $170 million in follow-on capital – $100 million in 2021 alone. The program has run five cohorts to date. "We've made investments in 33 companies and we've invested already, previous to this upcoming cohort, in five different European companies and we're aware of how wonderful and large the European pet care market is. And one of the things that we wanted to do was bring a regional program to the table to just bring more resources for pet care startups."
For Sheppard, whenever any sort of fund launches or program launches in a region, it helps the ecosystem flourish because that's a handful of more companies that are getting the support that they need. "And when we thought about how, what would it look like if we did a regional program this year in 2022, where would we do that? Europe was definitely top of mind for us."
What are the main areas of opportunity where startups can look for innovative solutions? Sheppard mentions some like veterinary mental health, reducing carbon footprints of pets, more solutions for senior pets, financial technology to make pet care more affordable, cat healthcare innovations, pet mental health, premium nutrition, and pet homelessness.
She also gives some advice for entrepreneurs looking to raise funding. First of all, for her, it's important to bring the best team and the making sure you have solid traction. "Every investor is interested in seeing those two things", says Sheppard. "The last thing I will leave founders with is, that it's really important to understand that you can't control whether or not someone writes you a check, but you can control the process and your KPIs. I've seen founders achieve more success by focusing on what they can control, which is the fundraising process, and driving growth and revenue. Also, spend as much time as you can with your customers", concludes. Whether this happens or not, in the end, the beneficiaries will be our pets, that's for sure.