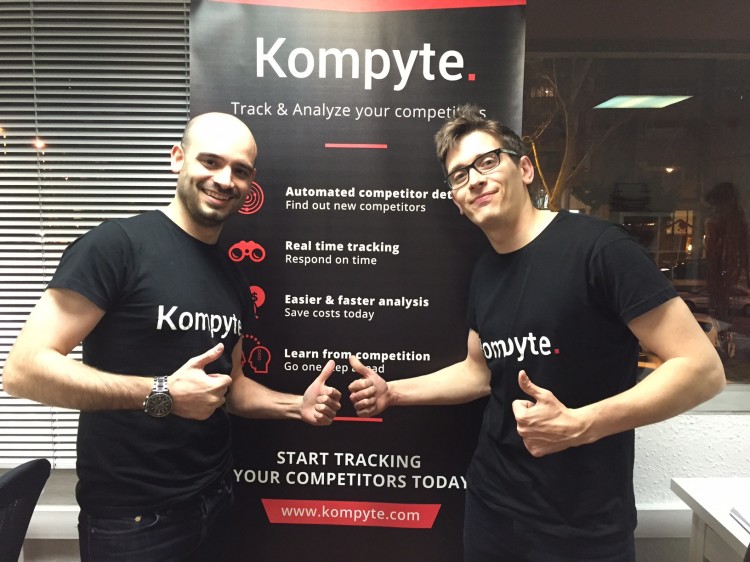 Kompyte, which offers a business intelligence tool to track competitors' online strategies in real-time, has secured €400,000 in funding. The round was led by NYC firm Rose Tech Ventures and included the participation of Alantis Capital and IDODI Venture Capital.
The company, which was founded in 2014, went through Conector accelerator. Several of the program's mentors and business angels have also participated in this round. Prior to this deal, the company founded by Pere Codina, Albert Colmenero and Sergio Ramirez had raised an additional €100,000.
Kompyte is basically a SaaS (which starts at €59/month) that allows any company to track what their competitors are doing online in terms of ads, SEO, mentions on social media or email campaigns. The idea is that once analysed these aspects, Kompyte's customers will have a better picture of what their closest competitors are doing.
The company says that most of its clients are in the US and that it plans to establish a bigger presence in the country.