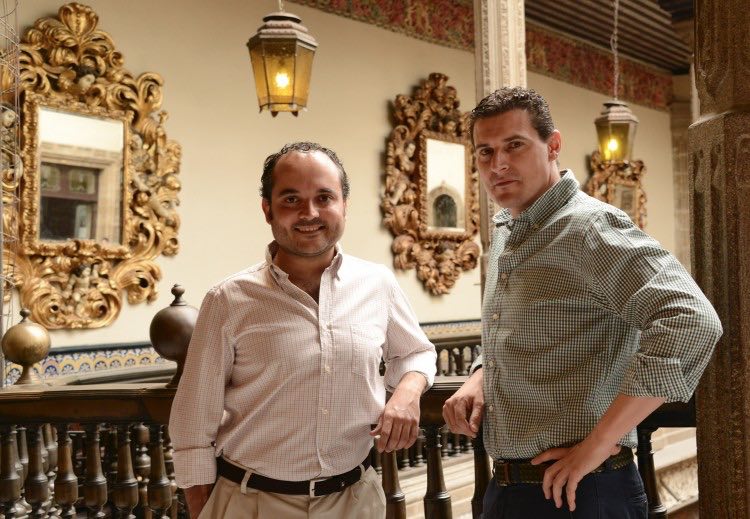 After selling Sin Delantal (Spain) to Just Eat, many were surprised to see that Evaristo Babé and Diego Ballesteros moved to Mexico to open Sin Delantal Mexico.
Amongst the unsurprised was Michael Kleindl, who had backed the Spanish company (along with Vitamina K) and was also in the process of raising its first fund as founding partner of Madrid-based VC firm Seaya Ventures.
And they've done it again.
Today it was revealed that Sin Delantal Mexico has been acquired by Just Eat for an undisclosed sum (TechCrunch says it's "north of $20 million), representing the first exit for the young investment firm founded by Kleindl and Beatriz González. The Mexican subsidiary had previously raised €2.5 million from Seaya Ventures.
Evaristo and Diego will become Just Eat's country managers in Mexico. In a statement, the company claims that with this acquisition they are now the "clear market leaders" in the Latam country, with 3,000 restaurants and 60,000 orders per month.
Just Eat competes with FoodPanda (owned by Rocket Internet) in Latam, who is already present in Brazil and Mexico and has acquired various startups in the Spanish speaking market. As for Just Eat, until Sin Delantal Mexico's acquisition they only operated in Brazil.
Although terms of the deal were not disclosed, various sources have told Novobrief that Just Eat had a pre-emption right to acquire Sin Delantal Mexico, which might help explain the fast turnaround for both its founders and investors.
We did it again ! So far the largest internet deal in Mexico! @diegoteca @varisb and @JustEatUK

— Michael Kleindl (@michael_kleindl) febrero 16, 2015
This deal takes place two weeks after Rocket Internet acquired La Nevera Roja for €80 million, one of the leading food delivery services in Spain.