Following a promising start to the year, startup investments in Spain encountered a period of stagnation in the latter half of 2022, primarily attributed to financial cooling.
Entering 2023, experts within the ecosystem were anticipating a shift toward sustainability. It was projected that companies with strong financial foundations and well-established business trajectories will be the ones making significant strides in the coming year. 
This emphasis on stability and healthy growth is still alive and shaping the startup landscape moving forward.
Is in this context that IMPACT, the renowned accelerator created by the ISDI and part of the Digitalent Group, has announced the launch of free acceleration programs for Spanish startups. 
This initiative has received support from the European Union (EU) and the Escuela de Organización Industrial (EOI), under the Startups Acceleration Program called "AceleraStartups."
With the backing of the EU's Next Generation program, IMPACT has been designated as the accelerator to deliver four programs aimed at supporting entrepreneurs in different geographic locations and industries in Spain.
What startups qualify for the program?
IMPACT's free, five-month acceleration programs are available to startups from Madrid and Catalonia across all sectors.
Additionally, startups from all over Spain that focus on innovation in the Digital Telecommunications and Mobility fields are also eligible for the free acceleration programs.
The programs offered by IMPACT will assist startups in crucial areas such as securing funding, developing business models, launching Minimum Viable Products (MVPs), acquiring customers, and establishing partnerships with large companies.
The startups will benefit from 50 hours of group workshops and 40 hours of one-on-one mentoring, focused on driving growth and business development.
In addition to these resources, they will have access to networking opportunities and funding avenues.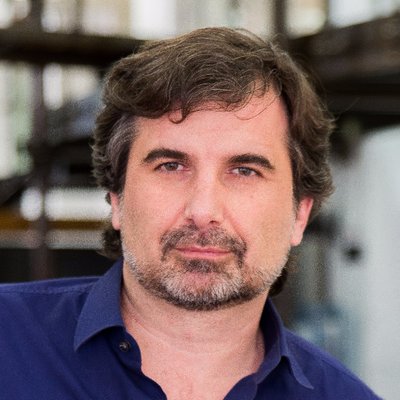 "It really is one of the biggest opportunities I have seen arise for the Spanish startup community in a long time," commented Jesús Tapia, head of the IMPACT accelerator program at Digitalent Group. "Thanks to EOI's important work with EU funding, startups can now access the award-winning IMPACT accelerator at no cost, and can tap into our vast network of investors, industry experts and corporate partners to help them scale their projects to the next level."
ISDI's co-founder and CEO, Nacho de Pinedo, also mentioned in a statement that "Spain has the opportunity to boost its entrepreneurship ecosystem with this accelerator program fully funded by the European Union."
The IMPACT model, said Pinedo, who's also the CEO of Digitalent Group and founder of IMPACT, has been validated by startups across Europe and used by companies and organizations such as Toyota Europe, UNICEF and the European Commission. Now, the venerable accelerator is " thus also at the service of Spanish entrepreneurs," he said.
How IMPACT aims to benefit Spanish startups
IMPACT's exceptional track record speaks to its excellence in acceleration projects.
Recognized by authorities such as the European Commission and UBI Global, it has participated in over 12 European Commission acceleration initiatives, generating an impressive dealflow of more than 9,000 venture projects.
Furthermore, IMPACT has distributed over 80 million euros of funding and accelerated 377 startups from various European countries, according to a statement from the accelerator.
Many of these startups have achieved significant milestones, including successful exits and substantial funding rounds.
Companies accepted into IMPACT through the "AceleraStartups" program will gain access to a range of benefits.
These include entrepreneurship and startup acceleration bootcamps, personalized business mentors, and access to more than 100 experts from the IMPACT ecosystem, covering diverse areas such as business models, UX/UI, legal aspects, technology, digital marketing, and financing.
Additionally, startups will become part of the ISDI-Digitalent Group network, opening doors to collaborations with large corporations and institutions, as well as IMPACT alumni startups, according to the organizers.
They will also have the opportunity to participate in exclusive events, pitch to investors, and enjoy perks valued at approximately €400,000.
Furthermore, startups will gain insights into public funding organizations and tools that support entrepreneurship at regional, national, and European levels, capitalizing on IMPACT's extensive European networks.
Access to the ISDI Investors Club, comprising over 180 private and institutional investors, adds further value to the startups' journey.
For more information about the programs, interested parties can visit the website.