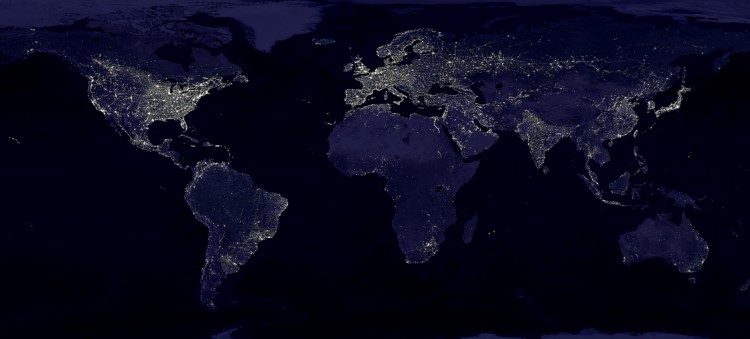 In markets where the investment ecosystem is still underdeveloped, which means many countries in Europe, it's often said that a sign of maturation is the amount of capital that companies attract from international investors.
In the case of Spain, there are two main reasons behind this:
International VCs provide the necessary capital and connections for startups to expand and grow.
Early stage capital is abundant but there are only a handful of firms able to invest in €5+ million rounds.
In the first three quarters of 2014, 27 international investment firms backed Spanish startups, which represented a record for the country in just the first 9 months of 2014. That figure grew to 33 at the end of the year, according to Webcapitalriesgo.
With still a few days to go in 2015, the record has been broken once again, with at least 44 international investment firms participating in Spanish deals this year.
Unsurprisingly, foreign VC firms participated in all but one large deal that took place in Spain (Jobandtalent's €23 million round), once again showing that when companies need a lot of capital, international investors are the ones who provide it.
Worth noting is also the fact that these investors not only provide growth or venture money, but are also increasingly investing at earlier stages. As the following chart shows, 35% of all foreign VCs that backed a Spanish company in 2015 invested in rounds smaller than €5 million.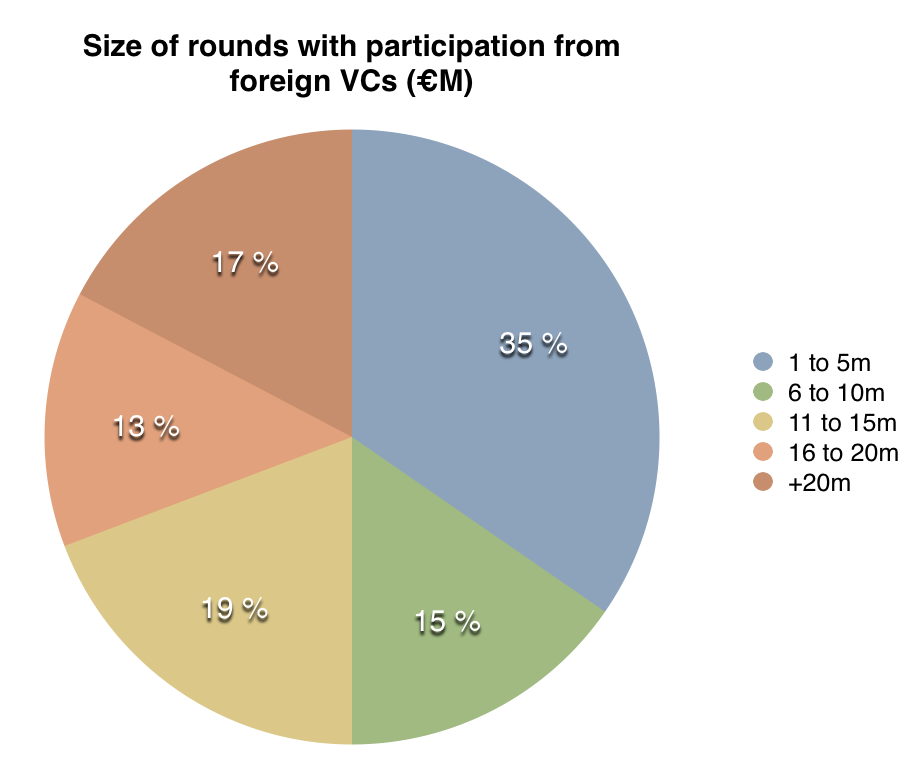 Typeform was one of the first Spanish companies to have only raised capital from non-Spanish investors, but we're quickly seeing an increase in the number of startups that, after FFF and pre-seed rounds, tend to only raise internationally. Kompyte, Stampery, Monkimun, Verse, Winko Games, Novicap or Medtep are examples of this.
In terms of the most active foreign investors, Accel Partners, Nazca Ventures, Eight Roads (Fidelity Growth Partners Europe) and Partech Ventures all participated in more than one deal in 2015.
Accel Partners was by far the most active, backing peerTransfer, Wallapop, Fever, CartoDB and Packlink.
In order to help other startups and the overall Spanish community in the process of identifying these funds, I've put together the following Google spreadsheet which includes a list of the international investors, their location, the startup they backed and size of the deal they participated in.