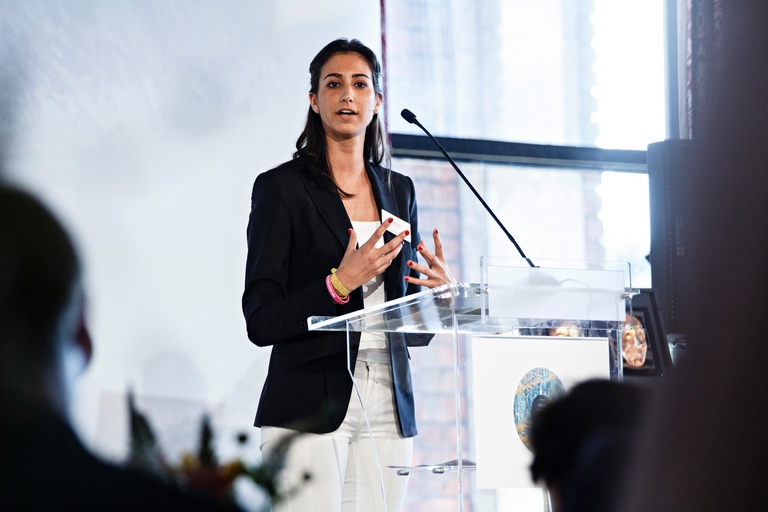 When Apple launched its 'Think Different' motto in 1997 Amancio Ortega was probably sipping coffee at one of the cafes he'd been visiting for the past 40 years, proud of the fashion and retail empire he had created in 1975.
Inditex is one of the great business stories to come out of Spain (and Galicia) in the past half century, becoming one of the most recognizable fashion brands in the entire world. And only by 'thinking different' can something the magnitude of Zara, Pull & Bear or Massimo Dutti start in a small village in northwest Spain. And only by 'thinking different' can someone give the responsibility of leading the global online business of a company with €16 billion in annual revenue to a 31 year old.
That's what Maria Fanjul has been hired to do.
The young Spanish executive has been hired by Inditex to lead its ecommerce strategy all around the world. The now former CEO of Entradas.com studied in one of the most prestigious universities in Spain (ICADE), where she had Bernardo Hernández (idealista, Flickr, Google) as a teacher and mentor.
At the age of 26 she moved to San Francisco to launch and manage StepOne, a company with roots in Spain that helped Spanish entrepreneurs interested in opening an office in Silicon Valley. She spent two years at StepOne.
Entradas.com, an online ticketing company born in the late 90s and partly owned by banks such as Bankia, La Caixa or Banca Cívica, wanted her to take over and lead the company to greener pastures. And she did so. In 2012 Entradas.com had gross sales of €65 million. A year later, and under María's leadership, the number had grown to €110 million and the company is expected to reach €130 million in gross revenue in 2014, while selling 40 million tickets and employing more than 70 people. In the meantime, Entradas.com was acquired by German enterprise CTS Eventim in March 2014 and María was chosen by the World Economic Forum as a 'global shaper'.
María Fanjul will report directly to Inditex's CEO Pablo Isla and she will face a challenge she has not seen before in her career. Inditex's online stores are available in more than 20 markets and the company is starting to expand in key countries such as China, Mexico or South Korea. Its online sales have already surpassed the €1 billion mark and it will be María's job to take it to another level.
Fresh blood in a country that desperately needs it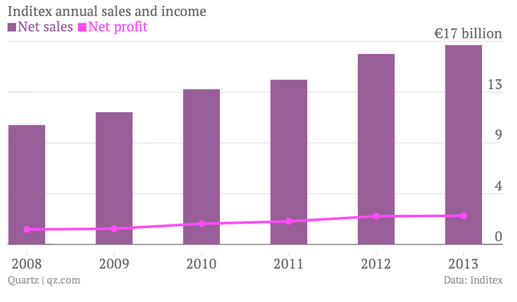 The hiring of María Fanjul is significant because of her career and Inditex's. Aquilino Peña, one of the partners at Venture Capital firm Kibo Ventures, recently told me in an interview that he wishes Spanish multinationals would buy and integrate local startups more often, getting rid of the fear that comes with those type of deals.
Inditex has shown that, as a multinational, is not afraid of giving they keys to its online kingdom to a 31 year old that has vast experience in the world of startups and online businesses. And hopefully more big companies will take notice.
Right after Emilio Botín (Santander) and Isidoro Álvarez (El Corte Inglés) died, María tweeted that "it's time to show that there's a new brilliant and prepared generation" of executives, entrepreneurs and business people in Spain. Back then she probably already knew that Inditex was her next step.
Interestingly, the future of Inditex might be in the hands of two women: the daughter of Amancio, Marta Ortega (30) and María Fanjul (31). Interesting and different times indeed.