Madrid-based Idoven was born to transform the way cardiovascular diseases are detected by facilitating physicians' decision-making through the integration of AI algorithms into the daily clinical workflow. This is especially important because cardiovascular diseases are the leading cause of death in the world. In Spain, they represent an economic cost of €9,000 million per year, which translates into 7% of national health spending.
Idoven announced yesterday the closing of a new investment round worth €18.5 million to revolutionize cardiovascular diagnostics with its artificial intelligence platform. The Series A round has been co-led by Insight Partners and Northzone with the participation of Wayra and business angels such as Iker Casillas and former Apple and Amazon executives Diego Piacentini and Sebastian Gunningham, among others.
The pioneering healthcare technology company will use this new funding to continue the development of its artificial intelligence platform to identify arrhythmias and cardiac abnormalities, as well as to accelerate the recruitment of top talent to advance its mission of early diagnosis and precision medicine of cardiovascular diseases globally.
Dr. Manuel Marina Breysse, cardiologist, co-founder and CEO of Idoven, said, "Our artificial intelligence software has been learning cardiology for years from more than 49,000 patients and, today, helps diagnose heart disease anywhere, anytime, dramatically increasing the ability to identify people in need of care. Our vision is to transform the way cardiovascular disease is detected and to make a global impact that helps thousands of physicians and millions of patients around the world."
Cardiac database
Idoven's software, through a cloud-based solution, already identifies 86 electrical disturbances of the heart, which account for 90% of the most common cardiac problems. In addition, Idoven continues to build its platform that hosts one of the world's largest ECG databases for AI development thanks to the collaboration with world-class research institutions, such as the pan-European MAESTRIA consortium involving collaboration with 17 leading research centers in Europe and the United States funded with €14 million from the prestigious Horizon 2020 funds.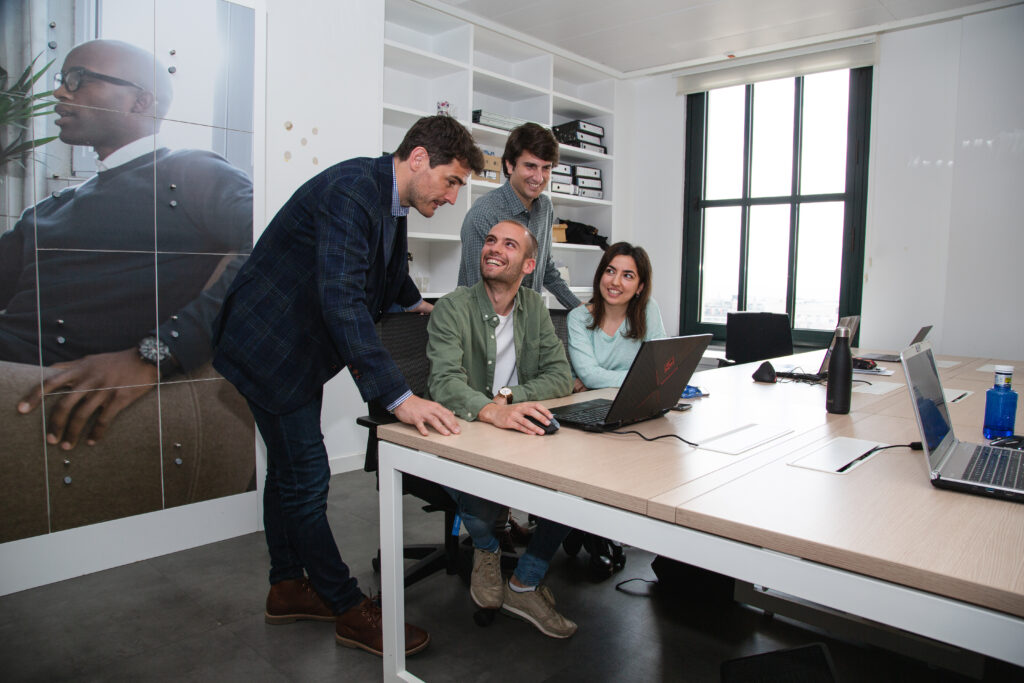 For his part, Iker Casillas, deputy to the general director of the Fundación R. Madrid Foundation and United Nations ambassador, refers to Idoven as "the artificial intelligence that saved my life." After suffering a heart attack during a training session at the age of 38, Casillas and his foundation have partnered with Idoven to promote early detection and intervention of cardiovascular disease, especially among the most vulnerable groups, such as children with Down syndrome and patients with congenital heart disease or at high risk of sudden cardiac death.
Scott Barclay, Insight Partners' partner responsible for healthcare investments, said, "The future of medicine requires deeply validated artificial intelligence deployed through an API to help physicians, and this is especially important in cardiology, given the importance of heart health and the rise of monitoring technology. Idoven has the opportunity to improve healthcare and save lives, at scale. This is the essence of the kind of software-driven, empathy-driven technology that Insight is looking for in early healthcare investments."
Michiel Kotting, Partner at Northzone, said, "Instantly after meeting the Idoven team we were struck by the huge impact their work can have on global health. The database they are creating will enable early detection of potential cardiac issues in fitness tracking devices. The unique skill set of a phenomenal team with deep expertise in cardiology, statistics, AI/ML and operations will enable this exciting future. We are incredibly proud and excited to join the team on this journey."