Although the beginning of this new year continues to see the trend of 2022 with mass layoff announcements from big tech companies, Spain is expecting a 3.4% increase in IT and tech investment in 2023, reaching the sum of €53,000 million. 
So without creating a false expectation around tech talent and job security in the country, it's safe to say that these numbers give a tad of hope to the ecosystem.
Yet, it's important to note that Spain has a brain drain problem or talent exodus. As in other countries in Central America, the Caribbean, Africa, and Asia, young qualified professionals are fleeing the Iberian country in hopes to find better opportunities in other places that offer better conditions and more stability.
"Only 17% of Spanish companies have qualified professionals in digital technologies, 2% less than European companies" shares Tiago Santos, General Manager for Spain and Portugal at Ironhack in an exclusive interview for Novobrief.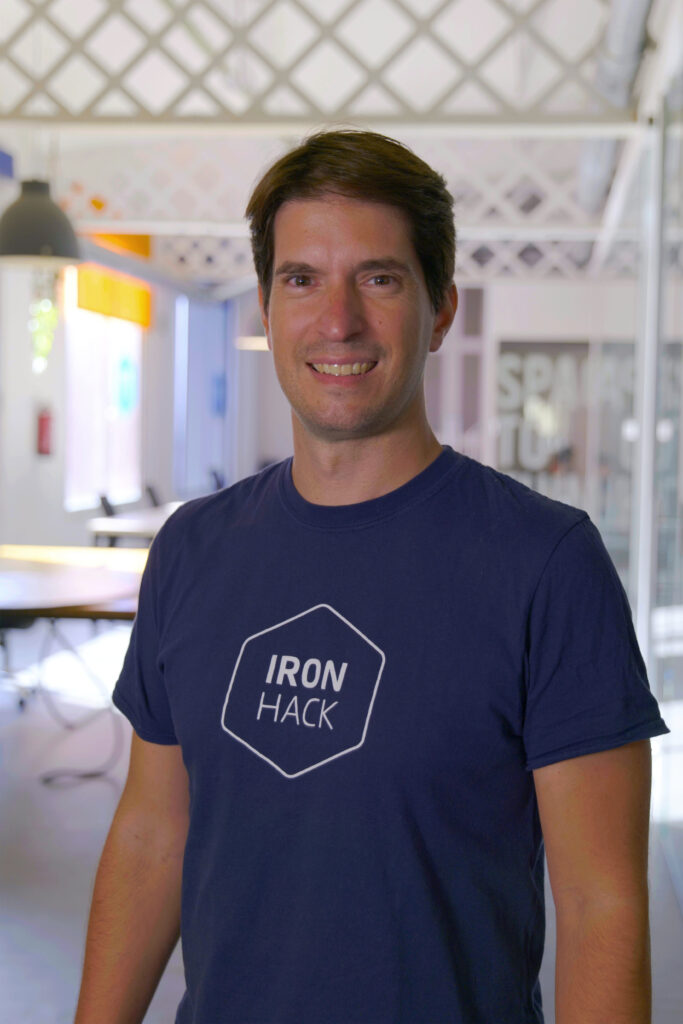 As it's widely known, the COVID-19 pandemic accelerated the digital transformation of many industries, mainly as a survival mechanism. This led to a spike in the search for tech talent that could go at the same pace as the industry was moving.
The challenge? It became a sprint and not a marathon. "This led to many professionals seeing themselves as less qualified when they faced the new needs that the sector required," Santos explains. And in no way is this the individual's fault.
"The World Talent Ranking of the International Institute for Management Development (IMD), shared that one of our country's weaknesses when it comes to attracting top talent is how little priority companies give to training employees", adds Santos.
The reskilling factor
It should come as no surprise that in a recent study, 42% of participating Spanish companies stated that they plan on increasing their budgets for employee training in 2023. 
"As we are facing a shortage of resources specialized in technological areas, there's a huge potential for reskilling professionals through platforms like ours. We make it possible to acquire the knowledge and technical skills that companies in the sector are demanding", Santos says. 
Ironhack was founded in 2013 by Ivy League graduates with the goal of disrupting the way students learn about technology. 
Far from having a traditional approach, this international school with campuses in Madrid, Barcelona, Amsterdam, Berlin, Lisbon, Mexico City, Miami, Paris, and Sao Paulo, claims to empower students to find meaningful careers in Web Development, UX/UI Design and Data Analytics by offering immersive learning experiences.
Santos shared that the bootcamps specialized in these areas, as well as cybersecurity, are the ones with the highest demand among their students, both online and in person.
"We've seen that these bootcamps are essential to acquire the skills ICT companies are looking for nowadays. Since these are aimed at individuals with multiple backgrounds and don't require previous tech knowledge, many of our students come from fields such as tourism, philosophy or administration, and have been able to learn the necessary skills to adapt to technological changes within their companies or find new job opportunities as a result of their newly acquired skills", Santos highlighted.
Top skills for startups in Spain in 2023
We couldn't miss the opportunity to inquire with Santos about what all the tech capabilities amongst the Spanish workforce would look like in the country's startup scene. When asked about which skills would be the hottest ones amongst Spanish startups, Ironhack's Iberian GM thinks that this will depend on the field in which the startups navigate themselves, but overall, the main focus is on cybersecurity, programming, and data analytics.
"In fact, the Spanish market needs to cover over 40.000 vacancies for developers and 25.000 for cybersecurity this year. We also see that HR teams will look at AI-ML capabilities, cloud tech, and blockchain."
Does the new Startup Law in Spain impact tech talent hiring? "Startups belong to a new vision of the economy and this law aims to position Spain as a benchmark country. This translates into an increase in the startup's need to attract and include a greater number of digital profiles into their teams", Santos detailed. 
"Yet, this is not only because of the Startup Law. This affects all businesses since everyone has been forced to compete for tech talent in order to digitize their offerings. This is when our role and that of other platforms become essential. It is a pivotal moment to develop new skills and explore new professional careers in technology" he concluded.