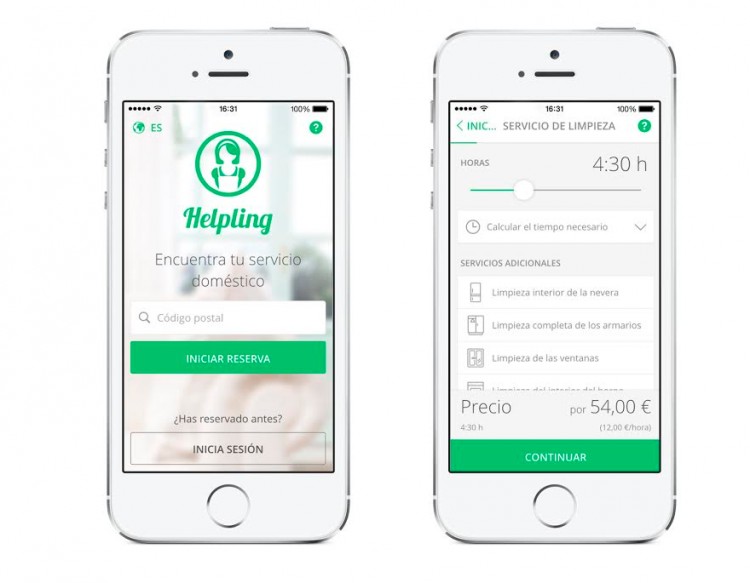 More than a handful of cleaning startups have recently launched their services in Spain. From local initiatives like GetYourHero or EsLife to others that come from abroad such as Helpling, from some that simply connect cleaners and customers to others that have their own staff. The options are multiple and the space is heating up.
One of the latest startups to join the space, German-born Helpling, has become the first to launch a mobile app. Available for Android and iOS, the app allows customers to request and pay for cleaning services right from the application.
As a bonus, users of the app can remind their flatmates via SMS or email about the time and date of the visit and sync those with their calendar in their phones.
Whilst the convenience of having an app to request these services is welcomed, it's hard to think of it as a deal breaker when it comes to winning customers. Quality of service will be the key factors for users.
Helpling launched in Spain in October and is backed by Rocket Internet, the startup incubator owned by the Samwer brothers. It's currently available in Madrid and Barcelona and the company's short term goals are to launch in 10 more markets and clean 5,000 houses.