There used to be a time when kids played freely in the streets and knew when it was time to come home once the street lamps came on and dinner was almost ready, but nowadays parents are relying on technology to keep track of their children.
That is how Chilean startup SoyMomo grew in popularity, so much so, that it has crossed the Atlantic from South America to land in Spain, and is supported by both the Chilean and Spanish governments.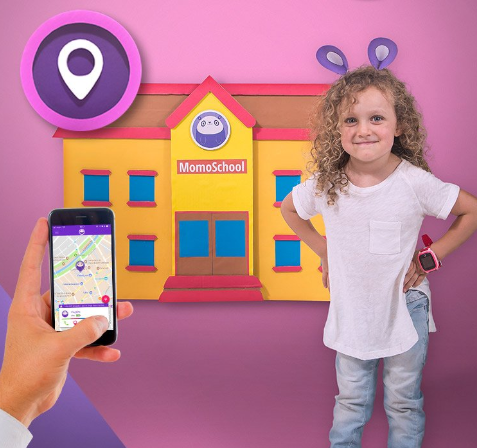 SoyMomo is a smartwatch specially designed for children with an interface that is easy to use and an integrated GPS. With SoyMomo children and parents can call each other regardless of distance as it has its own SIM.
The Chilean smartwatch startup is now installing an office in Barcelona, according to EFEemprende.
Already this year, SoyMomo has sold 20,000 units in Latin America alone, a testament to how the digital age has gone hand-in-hand with parenting.
The smartwatch for kids arrived in Spain after having achieved an investment round of €1.5 million granted by the Government of Chile for this international expansion.
The aim of the Chilean startup is, according to the company in a statement, to carry out an international expansion of its business in European countries such as France, Italy and the United Kingdom.
SoyMomo predicts it will reach two million in sales before the end of 2019. Its CEO, Anibal Madrid, said that "for now, it can be purchased online and via Amazon, but at the end of the month it will already be available in the main shopping centers of Spain."
The SoyMomo smartwatch includes features such as blocking calls from strangers, reminders, tracking history, and a panic button.
"The panic button is especially useful for children in risky situations, since by simply pressing it, the exact location of the child is sent to the parents," said the SoyMomo CEO.
The mobile device also has its own SIM and allows you to make and receive calls of up to 10 contacts that have been previously selected and stored.
The child's cell phone must be added to an account in the SoyMomo mobile application itself where contacts, secure zones, messages and other functions can be configured automatically.
Children can make and receive calls of up to 10 contacts selected by their parents. Parents can use the SoyMomo App, using GPS, to tell where their kids are at all times.
Its notifactions allow parents to receive updates every time their child leaves or enters different zones, such as "safe areas" like school, the house, parks, etc.