Why buy laptops for your startup when you can rent them? And what are the main problems people and businesses are facing when they think about getting laptops? A week ago, Fleet, a French startup that works by the Device-as-a-Service (DaaS) model landed in Spain with such an idea. 
Besides the laptop leasing contract, Fleet also provides additional services like customer care and IT management. They already have 600 clients in France, including startups like Ankorstore, Ornikar, Sunday, Matera, Cubyn, Wemaintain, and Shine. And now they are going for the Spanish market.
Novobrief spoke to Alexandre Berriche, CEO of Fleet, to explore the possibilities and potential of laptop renting, their plans for the Spanish market, and his views on Spanish startups as a BA and scout.
DaaS enables companies to free themselves from the hassle associated with IT equipment so that they can concentrate on their core business"
Berriche says that, overall, IT spending represents almost 4000 Billion US Dollars and spending on devices 700 Billion. "We are only addressing startups and SMBs in France now. So we think that we have a lot of upside on our market", he adds.
Going back to our question at the beginning of this article, for Berriche it's been clear that IT management requires time. "When you scale your business, you don't have time to spend on IT. Companies are looking for solutions that can help them simplify those processes so that they can be focused on their growth", adds the CEO of Fleet.
DaaS: a new model in town
Fleet is not a fintech, it's a Device-as-a-Service solution. As with a SaaS Model (Software-as-a-Service), a Device-as-a-Service model (DaaS) answers to a logic of use rather than possession, although in contrast to SaaS, it is for hardware like computers, telephones, etc.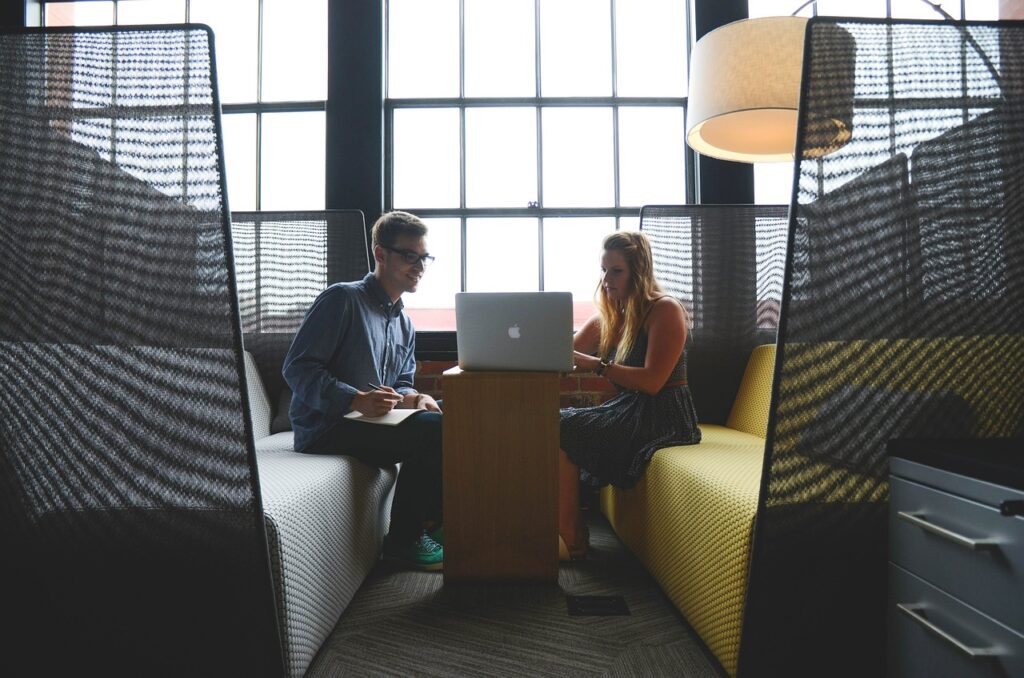 "The Device-as-a-Service is a new model which helps companies manage their IT across their lifecycle. Whereas at the acquisition stage, the management stage, and the renewal stage. It takes the form of a turnkey subscription which includes the use of the hardware, but also additional services (customer care, IT management, renewal, etc.). Therefore DaaS enables companies to free themselves from the hassle associated with IT equipment so that they can concentrate on their core business", says Berriche.
In Fleet, they are proud to say that they are fully bootstrapped and that its business model, which was fine-tuned for almost 3 years, has had a %600 growth rate in 2021 and a 0,1% default rate. For the Spanish market, they have very ambitious plans and expectations. They expect to have 800k€ for 2022, 6m€ in 2023, and 11m€ in 2024 of contract value.
Scouting the Spanish market
Alexandre Berriche is also an angel investor with multiple seed investments and a Scout at Sequoia Capital. Considering his experience, we asked him what are the most interesting opportunities, in terms of sectors and technologies, that he has been seeing in the first half of the year, in light of Russia's war on Ukraine, inflation, and increasing rates.
He says that he invests in different types of business models and doesn't have industry preferences, but when investing in a deal he mainly looks at the profile of the founders and the viability of the business model. "Recently I saw a lot of opportunities around the concept of play to earn, the NFT industry, and the future of mobility. Obviously, there are some challenges in the current markets linked to the macro factors you've mentioned. However, looking at the company level is something different where there are obviously still some opportunities", adds Berriche.
For him, the Spanish market is evolving really fast and cites the case of the Series B funding round of Factorial. "I already invest in Circular and IF. I follow this market with a lot of attention as I think many promising start-ups will emerge in the next few years", Berriche concludes.