Fintech in Europe doesn't need much of an introduction. The three most highly-valued tech companies in the region — Klarna, Checkout.com, and Revolut — are in this industry.
A new startup, Claritus.io, is launching out of beta and looking to (hopefully) join the exclusive unicorn club.
With over $3 billion in assets supported, Claritus.io provides customers with a straightforward and comprehensive overview of their portfolio's performance while showing a deeper understanding of future financial opportunities.
According to the company, "Investors today live in a constant fog by not having visibility of their entire wealth."
"Claritus combines past insights and today's portfolio, so investors are always in the know."
The app enables users to track, maintain, and grow investments, and provides them with insight for better decision-making.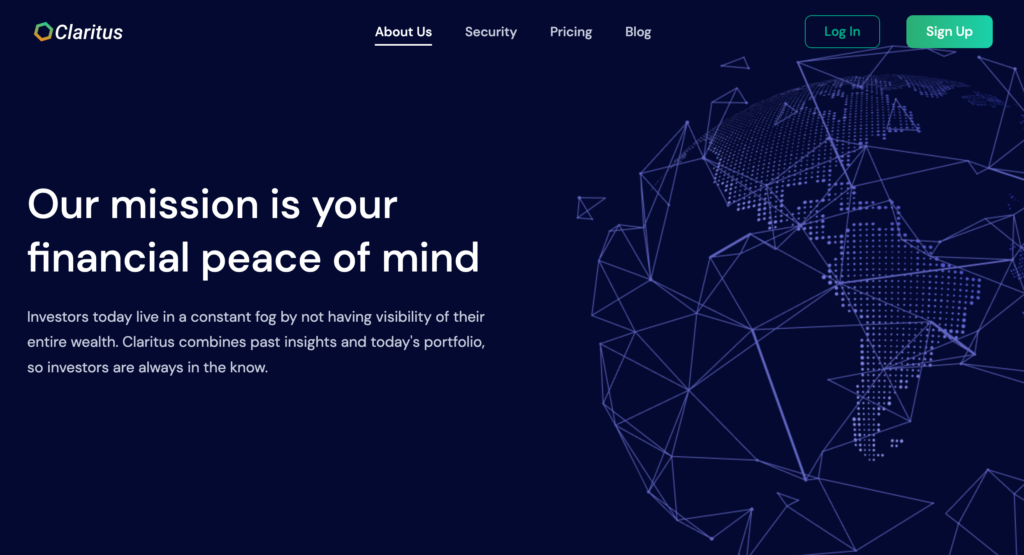 Said its CEO Shai Azran, "With Claritus.io's launch out of beta, we are happy to announce a new era of security and convenience has now arrived for both institutions and individuals seeking to grow their wealth. With each iteration of our app's development, we accrue the insight passed to us from individuals and financial institutions around the world to ensure the new features are continuously added, while we ease access to the strongest investment opportunities available."
To learn more visit Claritus.io.