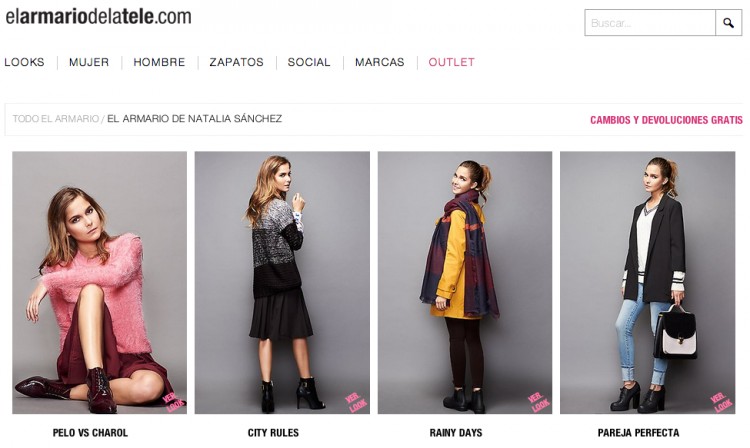 Slowly but surely eShop Ventures is becoming a Spanish ecommerce powerhouse. The company that is led by Rafa Garrido and Alfonso Merry del Val operates six different brands and expects to reach sales of €30 million in 2015. A figure that might be easier to reach with the help of another relevant ecommerce company, El Armario de la Tele, which has been acquired by eShop Ventures for an undisclosed sum.
El Armario de la Tele (EAT) -with reported sales of €3 million in 2014- could complement very well eShop's ecommerce strategy, given its connections and notoriety in the world of television and celebrities. For those of you outside of Spain, El Armario de la Tele means 'TV's Wardrobe', alluding to the fact that the company has often focused on promoting clothes worn by Spanish celebrities on television. To date, EAT had raised €9 million from Atresmedia, Attitude and Bonsai Venture Capital.
This is eShop's second acquisition, following the purchase of Boutiquesecret.com in October and after the company raised €6 million from a group of notable investors in June, including Qualities Ventures, Onza Capital, Agora Inversiones, Nature Capital, Bonsai VC or Kibo Ventures.
Concentration within the Spanish ecommerce sector continues.