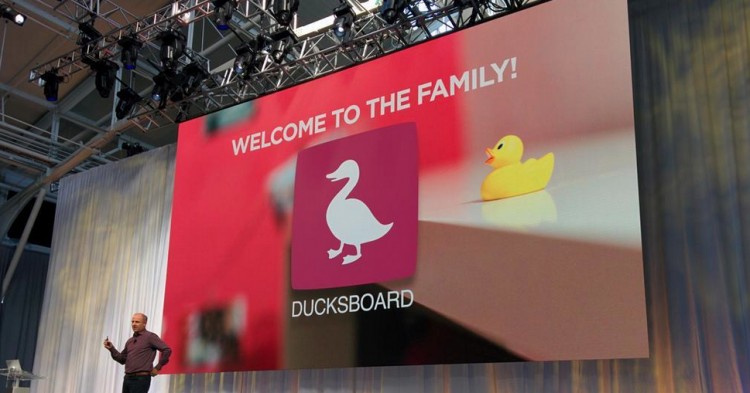 The price of Ducksboard's acquisition by New Relic has been revealed. $2.3 million in cash and up to 250,000 shares of New Relic, which has just officially announced its intention to go public in the near future.
At the time of the acquisition both companies declined to disclose the price of the acquisition. However, the S-1 submitted to the SEC includes details of the acquisition that help understand Ducksboard's valuation in the eyes of New Relic.
Here are the most interesting details:
New Relic will pay $2.3 million in cash and up to 250,000 shares
121,493 of common shares have been given to Ducksboard founders and employees and 13,259 New Relic shares "will be released on the 12 month anniversary" of the acquisition.
The deal also includes "an obligation to issue 128,507 shares" of New Relic's common stock to "certain employees of Ducksboard, contingent upon their continuous employment" with the American company.
Ducksboard's investors (which included Kibo Ventures, Plug and Play Spain, Danka Capital, Cabiedes & Partners, Rubén Colomer, Juan Luis Hortelano and others) will receive "108,234 shares" of New Relic's common stock.
In its S-1, New Relic also confirms that they plan to integrate Ducksboard's dashboard into their product suite. It's worth noting that given New Relic's strong performance in recent quarters, those 250,000 shares might end up being worth a lot.
Here's the story of the Barcelona-based startup told by one of its co-founders, Aitor Guevara.