Madrid-based cloud backup, storage and data infrastructure startup Datos101 opens an office in Mexico to meet the needs of more than 4 million companies in the Mexican market.
Datos101, the provider of backup services in the cloud for companies, is launching its first internationalization and has inaugurated its first office in Latin America.
The new headquarters of the Madrilenian company is in Mexico City, Mexico. In this way, the Mexico office joins those already existing in Spain in Madrid and Murcia.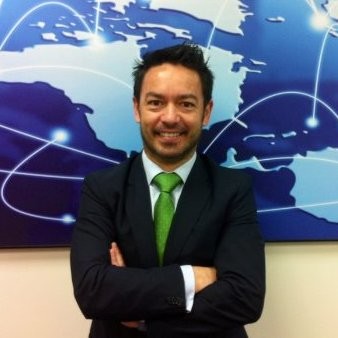 "Without a doubt, we are in good fortune now that arriving in Latin America has been achieved," said Datos101 Co-Founder and CEO Juan Llamazares, in a statement.
"It is an exciting and very beautiful challenge in which we are putting all our energy since it is our first internationalization project," he added.
With the opening of this new office in Mexico, Datos101 seeks to increase its turnover. The objective is to meet the needs of more than 4 million companies in the Mexican market, which are the ones that contribute the most growth to the economy of this Latin American country and the most apt to implement solutions based on new technologies.
The company's expansion strategy in Latin America is to consolidate its presence in Mexico before looking towards Chile, Colombia, Peru, and Brazil.
Datos101 is dedicated exclusively to providing its customers with the best online backup and backup services to protect their information against the different threats: ransomware, viruses, or other types of threats.
In Spain there are about 4,000 cyber-attacks per day, making Spain one of the four most attacked by cyber-criminals worldwide with its private and business data being increasingly exposed.
Not only are large companies the victims of these attacks, the vast majority of them are SMEs where cyber-terrorists see an opportunity to generate money.
One of these attacks is called "ransomware," and its operation is very simple, the virus enters our computer, encrypts and blocks access to all information and asks for a ransom to unlock it.
The way it is transmitted is very random, from an infected file on a download site to a seemingly harmless email.
According to Datos101, there are only three alternatives against this virus: Paying the ransom, erasing the entire hard drive, or recovering a backup at the time prior to infection.
In many of these cases, having a backup within the local network is useless because the virus replicates and spreads throughout the local network, infecting other computers.
After deeply analyzing the security situation of companies in Spain, a group of entrepreneurs with extensive experience in the ICT security sector launched Datos101, a managed service of backups in the cloud with proactive monitoring that guarantees the periodicity and success.
These backup copies are hosted in three different DataCenters, ensuring the highest levels of protection and security in the market.
The service is presented in 3 modalities:
A professional version, designed for PCs and Laptops.
An advanced version, oriented to Servers, with the possibility of making copies of Databases, Mail, virtual machines, etc.
A hybrid solution, consisting of a Server that is installed at the company itself to make a copy locally and another remotely.
The advantage of the third option is that, in case of disaster, it allows Datos101 to run the virtual machines or access the files directly from the backup without having to wait to pass all the content to a production environment as this process takes just a few seconds.
A word from our Sponsor: Looking for Content Marketing support? Click here.