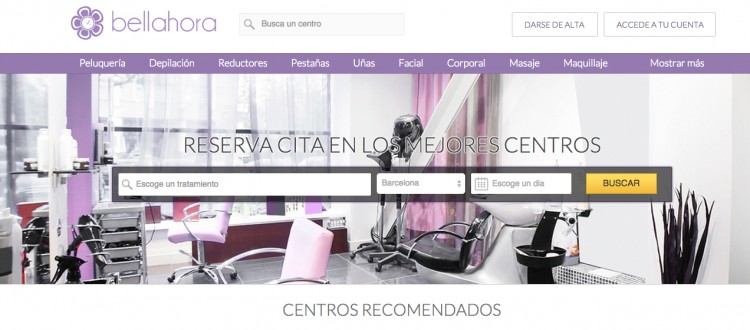 More consolidation in the daily deals space. Two of the three biggest Spanish companies in the sector, Offerum and Groupalia, are joining forces.
The deal was first announced by Mar Galtés on Twitter, and Jesus Monleon, Offerum's co-founder, confirmed the news to Novobrief. Jesus also confirmed that both brands will continue to co-exist under the Merchant Digital Services umbrella and he explained that this deal is part of a wider and larger strategy to move away from daily deals.
"This is not an acquisition but a merge to create one big company", says Jesus. "Last year we acquired Bellahora.com and going forward we want to focus most of our efforts on the site and in other merchant services verticals".
Bellahora.com allows users to book appointments online at more than 1,500 beauty salons in various Spanish cities. Groupalia's vast database will allow Bellahora.com to scale and expand even faster.
The merge with Groupalia also means that Jesus Monleon will now work full time on Bellahora.com and other upcoming verticals.
The merge takes place at an interesting time, few weeks after Letsbonus was sold by LivingSocial to its current executive team. The three companies had dominated the Spanish space for many years, but financial struggles have forced various of its players to either shut down or merge with others.
This is the case of Groupalia. Founded by Privalia's co-founders, Lucas Carné and José Manuel Villanueva, the company has raised more than €55 million from prestigious Venture Capital firms such as Index Ventures, Insight Venture Partners or General Atlantic.
At its peak the company had more than 600 employees (more or less the same as Letsbonus) and ambitious expansion plans all around the world but mostly focused in Latin America and Italy.
However, things quickly turned sour and in April of last year the three aforementioned VC firms and co-founders left the company, following massive layoffs (Groupalia's currently has 80 employees) and losses of €5 million despite revenue of €25 million in 2012. Nauta Capital, Caixa Capital Risc and Atresmedia joined Groupalia as investors at the time. All of Groupalia's subsidiaries in Latam and Italy were sold last year.
According to Jesus, Groupalia's current executive team has done a "great job" and the company posted positive EBITDA of €2 million in 2014. Offerum, on the other hand, had EBITDA of €400,000 on total transaction value (TTV) of €18 million.
Offerum, who is also headquartered in Barcelona, is led by co-founders Jesus Monleon and Vicente Arias and to date had raise more than $2 million from the likes of Bonsai Capital and Cabiedes & Partners.
With two big ones joining forces, it'll be interesting to see if Letsbonus can compete or if they'll end up in the hands of its competitors. If Letsbonus' value continues to decline, could Groupalia + Offerum be interested in integrating them? "Yes, we're still considering that", Jesus says. "The consolidation in the space is inevitable".