The Smart Fund, a financing instrument for startups and small businesses from Banco Santander, will provide €3 million in funding to Spanish solar energy company EAVE, according to a statement from the startup.
The company distributes solar energy products, including solar panels and electric vehicle (EV) charging stations, and is an official distributor of Wallbox, the Barcelona-based EV charging company.
EAVE, which is based in Santa Cruz de Tenerife on the Canary Islands, plans to use the funding to expand into other parts of Spain, starting with operations in Catalonia, Levante and the Basque Country in the coming months. (Last year the company opened an office in Madrid).
The company also announced it would allocate part of the funding to support research and development (R&D) efforts, including furthering its goal to launch an intelligent energy management system to help customers use energy more efficiently.
On the global barometer of electric vehicle adoption, created by Spanish automotive industry group ANFAC, Spain sits below other European countries like Norway, France, Holland, Portugal and Italy. The barometer, which is published quarterly, uses various indicators to measure the level of penetration of EVs in the market as well as EV infrastructure development. The value indicators are linked to targets set for the European Commission's Fit for 55 proposal, which aims to cut emissions by 55% by 2030.
Last year, EVs had 9.2% market share of the vehicle market in Spain. Across Europe the average is 20%, so Spaniards still have a ways to go. At the beginning of the year, the head of ANFAC urged Spain to take drastic measures to spur EV adoption, saying, "We cannot afford to let 2023 go by without taking ambitious decisions … Cosmetic measures are no longer enough," according to Automotive News Europe.
EAVE, it seems, aims to help fill a bit of the gap in the market via distribution of its EV charging stations. Along with its solar business, the company reported it forecasts €11 million in billing in 2023, and growing its workforce to around 100 employees.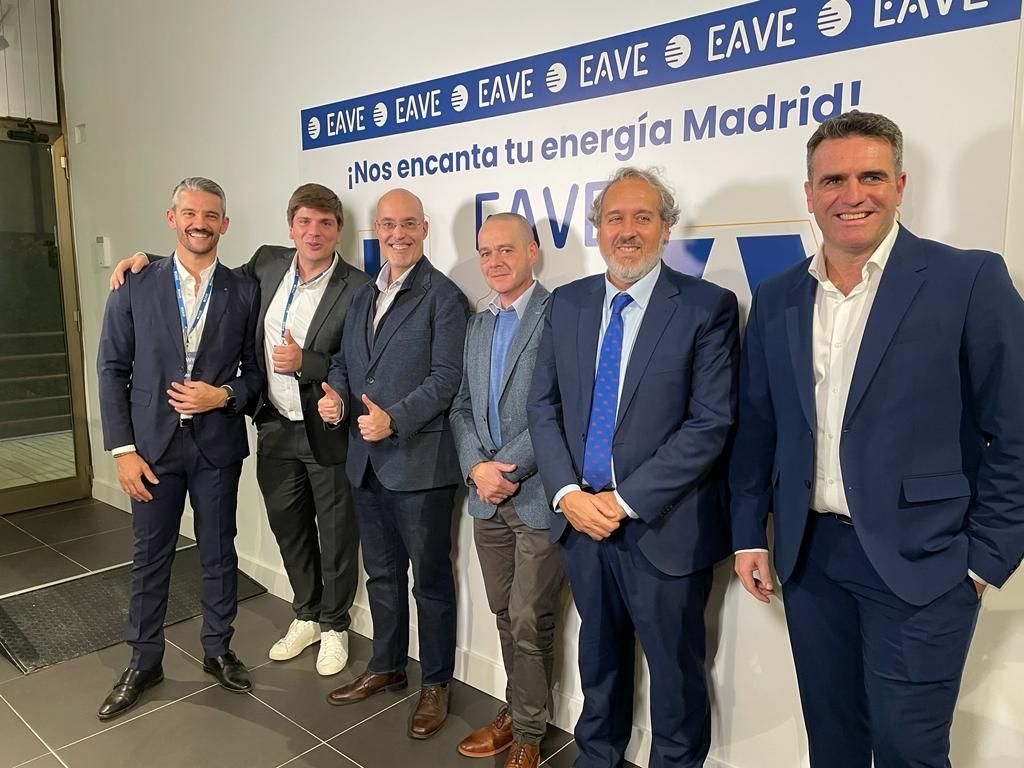 And The Smart Fund financing will help them on that mission.
"The accompaniment of Banco Santander's Smart Fund has been strategic, since, from a very early stage, they have believed in our idea, our project and in us," said Luis Linares, CEO of EAVE.
"In periods of uncertainty like the ones we are experiencing, having a partner like Santander is key to being able to face an increasingly competitive market. This collaboration will allow us to carry out the planned expansion phase and invest in knowledge, which will become key in the coming years.''
Linares is also a Member of the Council of the Government of the Canary Islands for sustainable development.
EAVE launched in 2019 and quickly became an integral part of the Canary Islands' sustainable energy ecosystem.
The company helps with a number of different aspects of setting up renewable energy sources such as solar and EV power stations, including everything from the design, budget, installation and legalization, to helping clients navigate Spain's subsidies for renewables.
In addition to Wallbox, EAVE also is an official installer of Tesla chargers, and in 2022, they won a sustainability award from the Best Business Initiatives of the Canary Islands presented by local news outlet Atlántico Hoy.