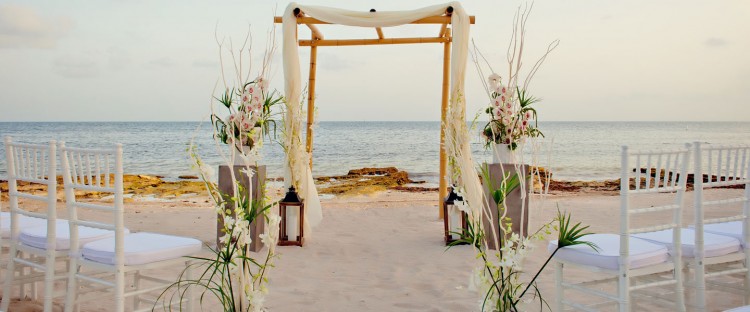 Spanish online wedding planner site Wedding Planner SL, which operates Bodas.net and several other portals across Europe and Latin America, has been acquired by US-based competitor WeddingWire. Terms of the deal were not officially disclosed, but according to sources consulted by Recode it would value the Spanish company at more than $50 million.
Update: Various sources close to the acquisition have told us that Bodas.net value was set at €50 million. Euros, not dollars.
Recode goes on to claim that 50% of the transaction was in cash, with WeddingWire's stock accounting for the other half.
Bodas.net was founded by Nina Pérez and Francesc X. Baldrich in 2008 inside Grupo Intercom. Since then it has become the biggest wedding directory in markets such as Spain, France or Latin America, with a database of more than 100,000 companies. Bonsai Venture Capital and Valderaduey Inversiones were the only investors in the company.
The company acts as an intermediary, connecting brides and grooms with all kinds of companies within the wedding industry. As the company puts it, it's "a place to put in contact professionals weddings with couples who are organizing their great day".
We're pretty sure today is also a "great day" for Bodas.net.
With this acquisition, WeddingWire accelerates its international expansion into 12 new countries. In a statement, both companies claim that Bodas.net executive team will remain in place, leading this new chapter in Wedding Planner SL's life.
In the same press release, CEO Nina Pérez, claims that with "our combined scale, resources and industry knowledge, we can accelerate our shared vision to be the largest global destination for online wedding planning and deliver increased value to our business partners."
A source close to the company has told Novobrief that in the history of the Spanish startup ecosystem "very few companies have been as capital efficient as Bodas.net", using Trovit as an example of another of such companies.
According to Recode, both companies had combined revenues of $50 million in 2014 and were profitable.
Bodas.net acquisition takes place almost exactly one year after local competitor Bodaclick.com closed its doors. As some noted at the time, the trajectory of both companies couldn't have been more different.