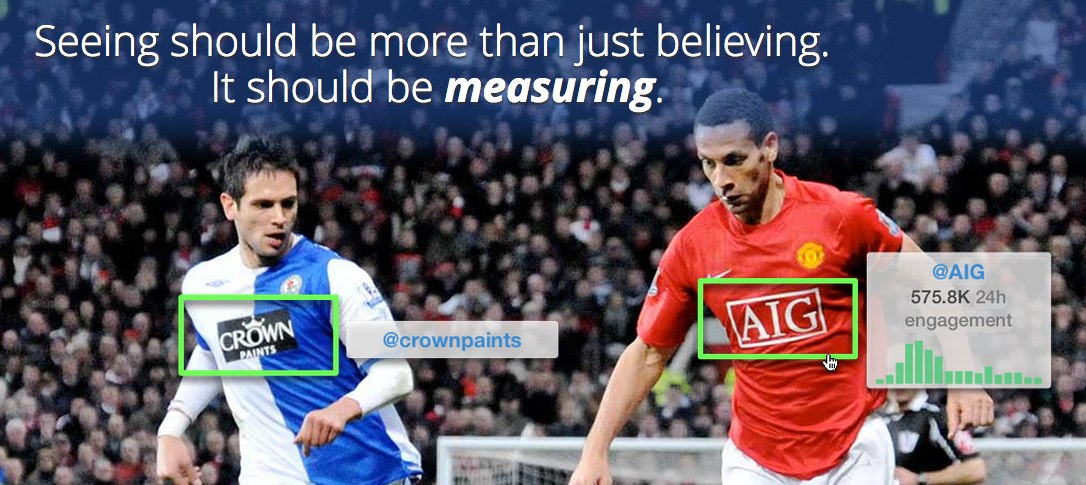 Professional sports are a bigger business than ever. According to a study from EMSI, the sports industry as a whole brought $14.3 billion in earnings in 2013 and in the US alone. Big teams and clubs are multinationals and players have become much more than simple athletes, amassing audiences that can be counted in the millions and that have expanded outside of basketball courts or football fields.
Athletes with millions of followers on social networks are important assets for the teams themselves but also for brands. However, many teams and companies admit that measuring the impact of these sponsorships has become even more difficult in recent years, as the number of social media channels has increased dramatically and, thus, the number of eyeballs.
Enter Blinkfire Analytics, a startup co-founded by Juan Luis Hortelano (Plug and Play Spain) and Steve Olechowski (former co-founder of FeedBurner), which aims to help teams and sponsors understand the impact of their campaigns by analyzing thousands of images and videos shared on social media.
"The opportunity presented itself after talking with many teams and sponsors. Right now they are barely monetizing the impact of social media in their clubs and sponsors", says Juan Luis. "In part because they can't measure it the way we do it, as brand spotters".
What Juan Luis calls brand spotter is the core element of Blinkfire Analytics, a combination of tools that analyze videos and photos using computer vision techniques and algorithms to identify patterns and logos. The idea is to measure how many times the logo of a company is being shared on social media to accurately calculate the impact of sponsorships and other types of campaigns.
The startup, which is based in Chicago and Valencia, has just announced a $900,000 seed round to expand in the US and Europe. The round was led by Brad Feld's Foundry Group Angels and the following VCs and business angels also participated: Vitamina K, Maiden Lane Ventures, Plug and Play, Carlos Domingo, (former CEO of Telefonica I+D), Jim Adamczyk (ex-CTO of Accenture Software) and Graham Jenkin (COO of AngelList).
The combination of local and American VCs and business angels is interesting and one that we don't see very often in Spain. Steve Olechowski explained that "the sports industry is more global than ever and tackling these problems requires help and contacts on both sides of the Atlantic". Besides continuing its expansion in both continents and adding more sports to Blinkfire's database, the funds will also help the company improve its infrastructure and cover server costs.
Blinkfire currently employs 5 people in the US and 6 in its Valencia offices, and that number will probably only increase in the near future.