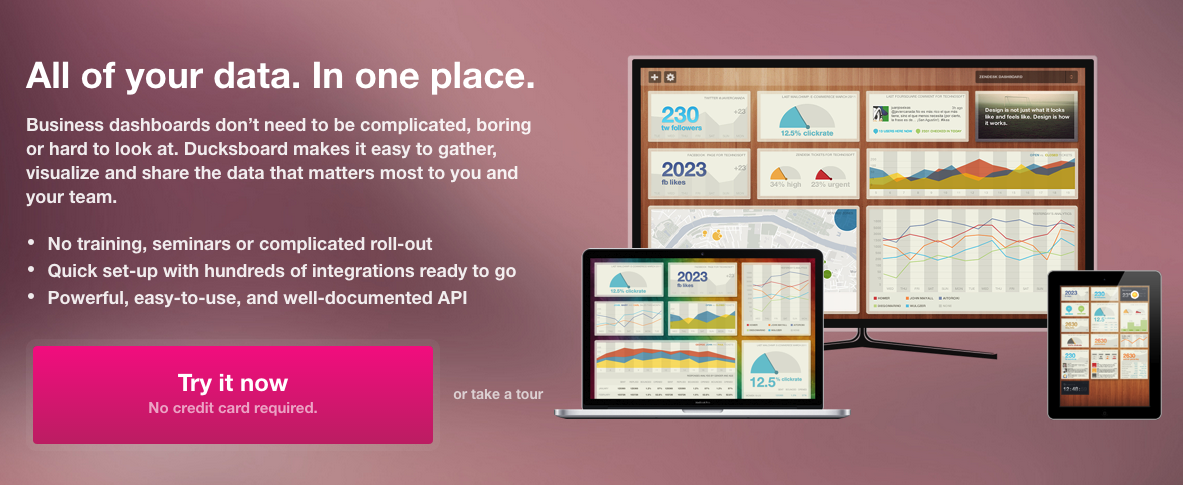 Ducksboard has been acquired by New Relic, the SaaS-based software analytics company based in San Francisco. Terms of the deal were not disclosed and all of Ducksboard's employees will remain in Barcelona and will be joining New Relic.
Ducksboard's main product is a real-time dashboard that helps users and companies visualize their most important metrics in a single place. The startup was founded in 2011 by Diego Mariño, Aitor Guevara and Jan Urbański and had raised almost €1 million to date, from Kibo Ventures, Cabiedes & Partners, Danka Capital Plug and Play Valencia and others.
"We are excited to be joining New Relic, a company with an international presence and a leader in the software analytics seector", says Diego Mariño in a statement. Ducksboard's exit is very good new for the Spanish ecosystem and second significant sale this week, following Trovit's €80 million sale.
Although the company declined to provide any details about the sale price, sources close to the company did say that the deal was positive for all parts involved, investors and founders.