Acelerar España, an acceleration program for Argentinian startups looking to expand into the Spanish market, celebrated its sixth edition of the program, where proptech startup Pulppo was named a winner of its 2023 call.
The program, led by Leandro Sigman, Entrepreneur and Board Member of Endeavor Spain, seeks entrepreneurs from the Latin American country who wish to establish their business in Madrid with the objective of accompanying them in the initial phase of their internationalization process.
This year, proptech startup Pulppo claimed the big prize. According to the program's website, the startup will now begin an eight-month accompanying period where Acelerar España will work remotely with the winning startup before they're asked to spend five weeks in Madrid, where the Argentinian team will integrate with the Spanish ecosystem and validate its business model with the goal of achieving its first contracts in the Iberian country.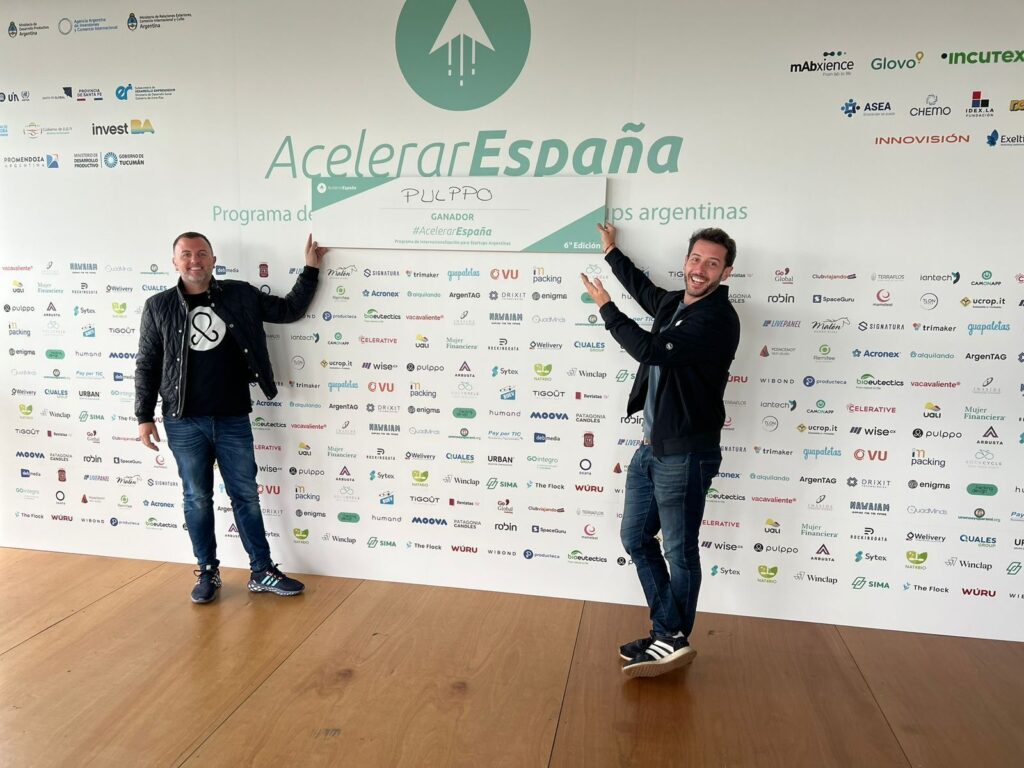 Pulppo was co-founded by Matias Gath and Agustin Iglesias on 2021.
The startup is the first modern real estate platform in Latin America that provides its real estate agents with a one-stop-shop tool to manage and improve the entire home buying process, aiming to increase efficiency and sales volume. 
Having raised $5 million USD in seed rounds from Y-Combinator and Newtopia VC, amongst other investors, Pulppo acts as an online broker and a complete solution for everything a real estate agent needs to manage, from property appraisals to home visits.
Likewise, their platform allows sellers to know how their home is doing on the market, so they can have accurate numbers to report price increases or decreases.
The proptech industry in Spain is on the rise this year.
According to a recent report, the country occupies the fifth place worldwide in terms of investment, with 903.5 million euros estimated for 2023, only behind the United States with 366,600 million euros, the United Kingdom (5,389 million euros), India (1,791 million euros) and South Korea with 1,363 million euros.