The Espacio media incubator promotes the dissemination of Apple news in Spanish through its latest publication launch, AppleManía.
AppleManía was born at the Espacio incubator in Medellín, Colombia and began to materialize in mid-2017, with a focus on bringing Apple news in the Spanish language.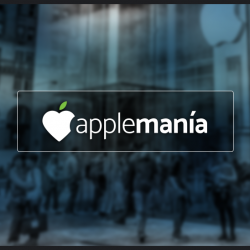 AppleManía's published content is targeted specifically for fans and followers of Apple. For its part, AppleManía not only allows the dissemination of information, but also the growth of startups that are related to this industry.
The publication is headed by editor Alejandra Eusse with Andrés Taborda and Jeniffer Espinosa as its web editors.
Its passionate team is looking to bring the most up-to-date information from Apple, through updated, accurate and factual news about the Cupertino company.
"AppleManía is the ideal platform to find and learn everything that happens with Apple and its teams. Readers will be able to know everything from the latest telephone that launched to the Apple market as well as all the latest updates," said Eusse.
AppleManía is an example of the various projects led by the Espacio incubator, which aims to promote entrepreneurship, acceleration and growth of new companies in Latin America and the world.
"In addition to having a team of professionals who are aware of all the information from Apple, the publication also focuses on showing all the realities of the company," added Eusse.