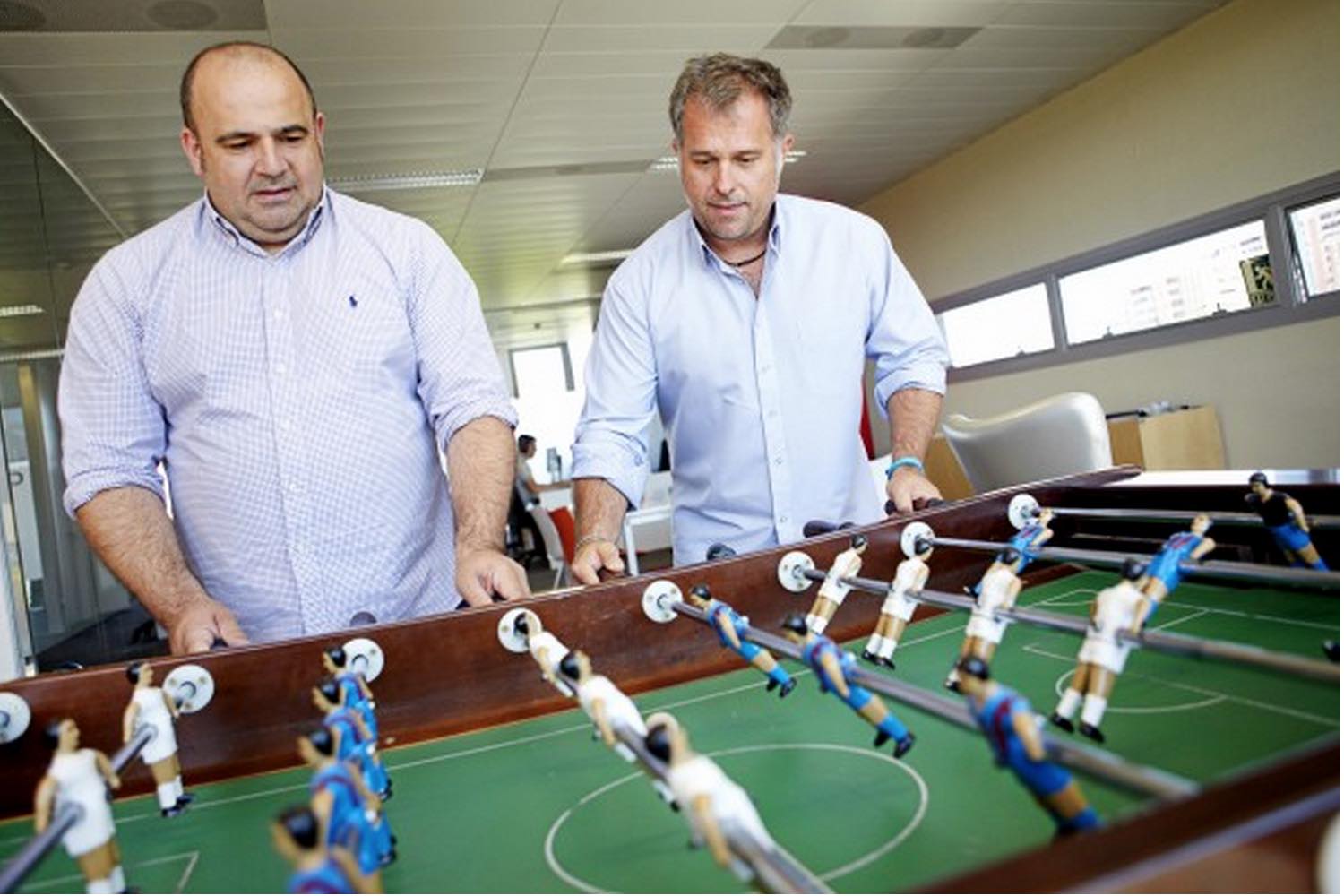 Akamon has been finally sold. Canada's Imperus Technologies has exercised its acquisition option and will be acquiring the 100% of the Barcelona-based gaming company co-founded in 2011 by Carlos Blanco, Vicenç Martí, Jaume Ferre, Josevi Pons, Carles Pons, Dani G Blazquez and Axel Serena.
Carlos Blanco tells Novobrief that the final acquisition price will be €23.7 million, as previously reported, including two previous down payments of $600,000 and $700,000, respectively, received over the past few weeks.
We understand the deal includes a mix of cash and Imperus stock, but that the vast majority will be pure money that will end up in the pockets of Akamon's founders and investors.
Since its founding in 2011, Akamon had raised close to $4 million from various local investors, including Axon Partners and Bonsai Venture Capital. According to official filings, Axon owns 13% of the company and Bonsai around 8%. The rest is on the hands of the company's founding team. Carlos Blanco, Jaime Ferre, Josevi Pons, Carles Pons, Dani G Blazquez y Axel Serena.
Carlos Blanco and Jaume Ferre own 41% of Akamon through Pm5 Digital Entertainment Limited, a London-based firm they co-founded in 2011. 24% is controlled by JDC Media Holdin SL, which is owned by various Valencia-based entrepreneurs that launched Edelweiss, which would go on to become Akamon's studio in the Mediterranean city. CEO Vicenç Martí currently holds a 6% stake.
Only the company's CEO and some early employees will receive Imperus stock. All other parties involved will receive a pure monetary outcome from the transaction.
In an interview with Cinco Días, Carlos Blanco says that the difference between this and previous sktartup exits in Spain is that the vast majority of Akamon's stakes were still in the hands of the team. "20% of the money involved in this deal will end up in the hands of executives and employees, thanks to their stakes and option plans. This is not common in Spain".
While true in some cases, it should also be noted that 90% of Trovit's €80 million exit ended up in the bank accounts of Iñaki Ecenarro, Daniel Giménez, Raúl Puente and other early employees.