To spread awareness about preserving the imperiled Posidonia oceanica meadows, the Balearic Islands Department of Tourism's Strategic Tourism Agency (AETIB) has teamed up with web3 and gaming agency Play the Game and Living Asset technology startup Freeverse.
Through the development of evolving NFT superheroes, this partnership seeks to enhance public involvement in the preservation and protection of endangered plants. Five "Poseidonic" NFTs, powered by Freeverse's Living Assets technology, will be featured in the campaign. These NFTs can change up to three times depending on the owner's Twitter activity.
Users can earn points that allow the development of their Poseidonic character by carrying out specified acts, including following, liking, and retweeting the Balearic Islands Department of Tourism's Twitter account or using the campaign hashtag.
"Living Asset technology is unlocking exciting new digital experiences, turning the passive experience of simply owning a digital collectible or NFT into an active and valuable brand engagement," said Alun Evans, CEO of Freeverse. "We are thrilled to partner with The Balearic Islands Department of Tourism and Play The Game on this innovative and creative project that raises awareness about an important environmental issue."
Environmentally friendly Layer-2 scaling technology developed by Freeverse, which runs on the Polygon blockchain, enables the development of inexpensive, dynamic NFTs that use less energy than standard NFTs and are available without paying gas fees.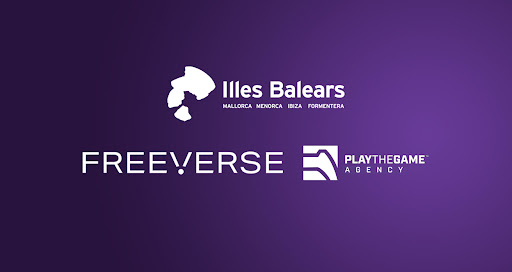 The debut of this ground-breaking NFT campaign reflects the expanding trend of leveraging digital technology to spread awareness of crucial environmental issues. This is not just a clever strategy to address these issues but also an effective one to involve the public. NFTs are changed into dynamic, evolving digital assets that offer their owners genuine value thanks to Freeverse's Living Assets technology.
Oscar Soriano from Play the Game stated, "When we learned about the concept of 'Living Assets' in October 2021, we saw incredible potential. So when AETIB approached us, we recognized a clear opportunity to create a campaign incorporating the technology. However, without storytelling and a strong purpose, we knew we wouldn't be able to capture the general public's interest. Therefore, after many intense weeks of work, we launched an innovative campaign based on the technology that offers real value for participants."
The #SavePosidonia campaign offers a distinctive and engaging way to spread the word about how crucial it is to protect the critically endangered Posidonia oceanica meadows. The public can participate actively in the preservation and protection of the environment thanks to a collaborative effort by the Balearic Islands Department of Tourism, Play the Game, and Freeverse.
Finally, this collaboration between the Balearic Islands Department of Tourism, Play the Game, and Freeverse exemplifies how digital technology may be applied to involve the public and address significant environmental challenges. Living Assets technology gives genuine value to its owners by transforming NFTs into interactive and changing digital assets. It also offers a novel way to increase public awareness of conservation initiatives.