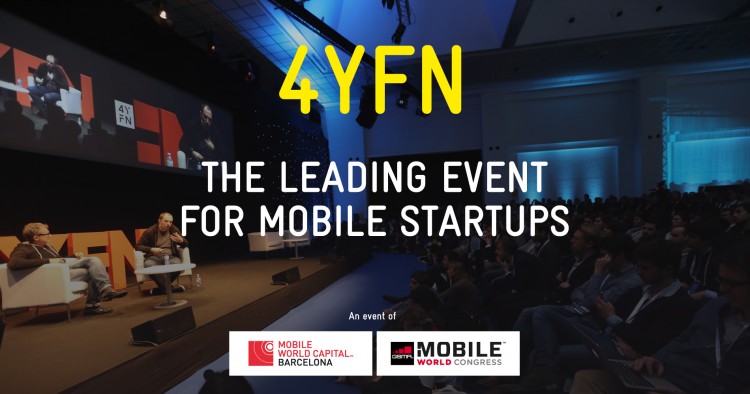 If so many people from the technology world are coming to Barcelona every year to attend Mobile World Congress -the biggest mobile event in the world-, why don't we try to bring together startups, entrepreneurs and investors from all over the world too?
Something along those lines might be what the people behind 4YFN thought a couple of years ago, when they decided to put together a parallel event for the startup community.
The second edition of 4YFN will take place from March 2nd to 5th at Fira Barcelona and will cover three main topics or areas: mobile, internet of things and digital media.
The event will include keynote speeches (last year the main highlight was Jan Koum, co-founder of WhatsApp, who had sold the company to Facebook for $19 billion days earlier), panels and also startup competitions and demo days from reputable accelerators like Wayra or Startupbootcamp.
The list of speakers includes entrepreneurs such as Martin Varsavsky (FON, Jazztel, Ya.com), Jimmy Maymann (CEO Huffington Post), Rich Riley (CEO Shazam), Renaud Visage (co-founder Eventbrite), Ludovic Le Moan (Sigfox), Philippe Gelis (Kantox) and investors from many top VC firms like Yossi Vardi, Eze Vidra (Google Ventures) or Philippe Botteri (Accel Partners).
If you're interested in attending, Novobrief has a great a deal lined up for you. Use our discount code (NovoB4YFN) and you'll get a 50% discount on regular tickets (€199 instead of €299).
Disclaimer: Mobile World Capital is a client of Novobrief. We are co-editors of the blog and we'll be covering the event on their site.