Hot on the tail of the Horasis Extraordinary Meeting that took place last October comes Horasis Asia Meeting, where 400 leaders in business and government will meet virtually to discuss inspiring Asia's future.
Speakers from Spain at the conference include, among others:
Ma Bin, Professor of Leadership, IE University, Spain
Felix Valdivieso, Chairman, IE China Center, Spain
Margaret Chen, Founder, Optimus Horizon, Spain
Antonio Cantalapiedra, Founder and Chief Executive Officer, Woonivers, Spain
Rafael Cascales, President, Spanish Association for Foreign Trade and International Business Professionals, Spain
Introduced in 2016, Horasis Asia Meeting has become the foremost annual meeting of Asian business leaders and their global counterparts.
At thee conference delegates will have an opportunity to interact with key political and business leaders to jointly develop solutions for dealing with the current crisis and shaping a durable economic system for Asia's post-COVID future. Speakers at the event include:
Ramon Lopez, Secretary of Trade and Industry, The Philippines
Shahriar Alam, Minister of State for Foreign Affairs, Bangladesh
Fabrizio Hochschild, Under-Secretary General, Special Adviser on Preparations for the 75th United Nations Anniversary
Nitin Gadkari, Minister of Road Transport & Highways, Shipping and of Micro, Small and Medium Enterprises, India
Johnny G. Plate, Minister of Communication and Information Technology, Indonesia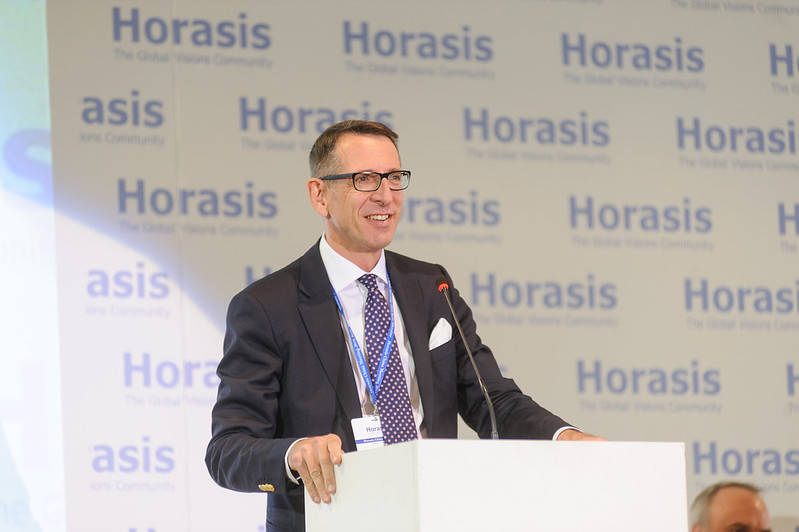 Horasis is the culmination of Founder and Chairman Dr. Frank-Jürgen Richter's years of service in advising leaders in business, politics and academia.
According to the founder, "The Global Visions Community is an independent international organization committed to enacting visions for a sustainable future."
To watch the virtual conference individuals should visit here.
Featured photo of Salvador Carmona, Rector, IE University, welcoming participants at Horasis India Meeting 2019