How does a startup achieve unicorn status? It's a long-asked question, but the answer has to do more with actions than with financial speculation.
On Wednesday, January 12th, TravelPerk, the Barcelona-based global travel management platform, announced that it had raised an additional €101,2 million in its Series D funding. This is after raising €131,9 million in April 2021. With this latest round, TravelPerk obtained a valuation of $1,3 billion (or €1,14 billion) and became the most recent member of the Spanish unicorn club.
The funding of TravelPerk was led by General Catalyst and Kinnevik. There will be two new members on the board: Gillian Tans, former CEO of Booking.com, who personally invested in this round; and Joel Cutler, an early investor in companies like Airbnb, Kayak and Stripe.
TravelPerk is the first Spanish unicorn (and the fourth of the Barcelona startup ecosystem) that has acquired that status in 2022. Taking a look at their recent decisions, it's no wonder that they have made a good impression on customers and investors.
About a week ago, Novobrief mentioned Avi Meir, CEO and co-Founder of TravelPerk, as a tech leader to watch in the Spanish ecosystem in 2022. In a press release from the startup announcing the latest funding, Meir commented that "the last two years have changed the travel industry forever, but one thing will always remain true: we have a human need to connect and meet with each other". He added that businesses will always need to travel, but now, more than ever, in a flexible, convenient and sustainable way.
We want to point out 4 reasons why TravelPerk has joined the unicorn club: a mix of smart acquisitions, solid vision, Covid era improvements, and product development.
1. Smart acquisitions
After the first wave of the pandemic, TravelPerk had good reflexes, even though its sector was one of the most affected by Covid. In July 2020 it announced its first acquisition: Albatross, a startup offering an API (Application Programming Interface) for structured information on travel restrictions and local guidelines to travel applications.
In January 2021 it was US-based NexTravel's turn: TravelPerk acquired its rival and consolidated its presence in the global travel management sector. The acquisition came with NexTravel's customer base, technology, employees, inventory and market expertise in the US to support the expansion into that market.
In July 2021, TravelPerk acquired UK corporate travel company Click Travel. This acquisition was made shortly after the Series D funding round. This action consolidated its presence in the UK market.
Finally, in September 2021, TravelPerk acquired Susterra, a UK-based corporate responsibility consultancy. This was part of a plan to propel sustainable business travel to the next level.
2. Solid vision
Aside from adapting to the post-Covid world, TravelPerk always had a stance that business travel was going to make a comeback at some point. Avi Meir never doubted pointing out that the meetings that matter happen in person. Although the prediction was still that the travel industry will not be the same as before the pandemic.
"There is no doubt that from 2021 onwards the average business trip will look very different to how it did in 2019. We are confident that business travel will recover and thrive in the years ahead. We also believe that people will, more than ever before, need a platform like TravelPerk that has deep inventory, excellent 'seven-star' customer service, provides a great traveler experience and integrates with the broader tech-stack", said Meir in April 2021.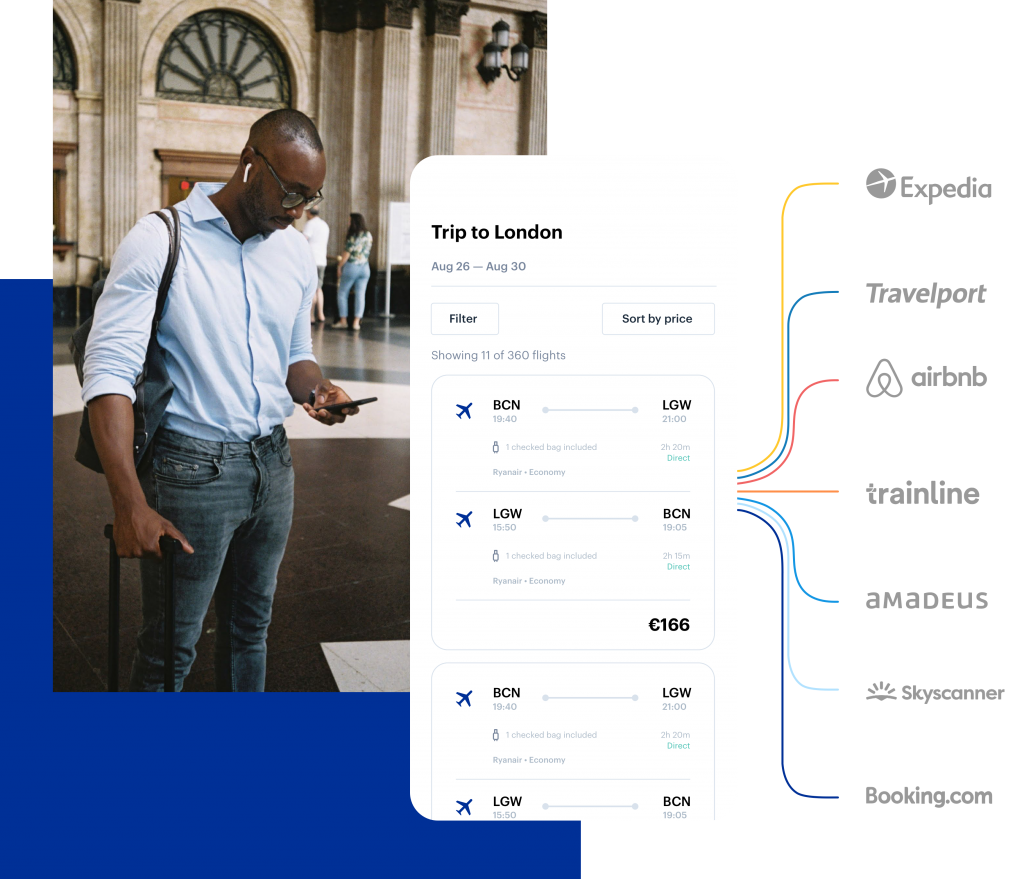 3. Covid era improvements
Even though at the beginning of the pandemic, booking went down significantly, TravelPerk ended 2020 with 12% more contracts signed than in 2019. After the first shock, the startup quickly adapted to the post-Covid world offering new services to its clients.
For example, it launched a VAT Recovery Solution to optimize business travel expenses. Also, it introduced the Executive Experience for companies to treat their traveling employees to first-class hotels and special perks. Another improvement was the TravelPerk Trip Assistant app, to consolidate all flights, trains, hotels and car rental information in one place. Finally, it created an Open API Marketplace where users can build the APIs themselves and access services like TravelSafe, Expenses API, and other corporate provisioning systems.
In general, TravelPerk didn't hibernate, like other players in the travel sector. Instead, they took the opportunity to double down on their growth strategy.
4. Product development
For TravelPerk it was clear that business travel will be different from now on, i.e. travelers with new needs. Thinking about that they extended their FlexiPerk feature across the EU, Switzerland, the UK, and the US.
They also launched TravelCare, a travel risk management solution that gives you all the information, visibility, and support you need to ensure safe travels at all times.
Another new product was the TravelSafe API, a monthly subscription product that lets travel providers integrate pandemic-related information on point-to-point restrictions between destinations during the booking process. This was possible thanks to their acquisition of Albatross.
There is also GreenPerk, a carbon-neutral business travel program. TravelPerk partnered with carbon calculation and offset providers to let their clients compensate their CO₂ emissions directly through its platform. Finally, they added TravelPerk Events, a tool that helps distributed teams come together face-to-face.