Spain is home to an increasing number of inspirational leaders who are setting the pace in various industries, like travel, design, education, health tech, edtech, and e-commerce. 
These exciting developments are being delivered in part thanks to a dynamic generation of women who are in charge of expanding businesses, fundraising, launching companies and building initiatives that set the stage for the next generation of female entrepreneurs.
This article is a fascinating summary of 16 female founders and executives based in Spain who constantly show their tenacity and resilience in building the companies of their dreams, delivering projects across industries and acting as an inspiration to aspiring business leaders across the board.
---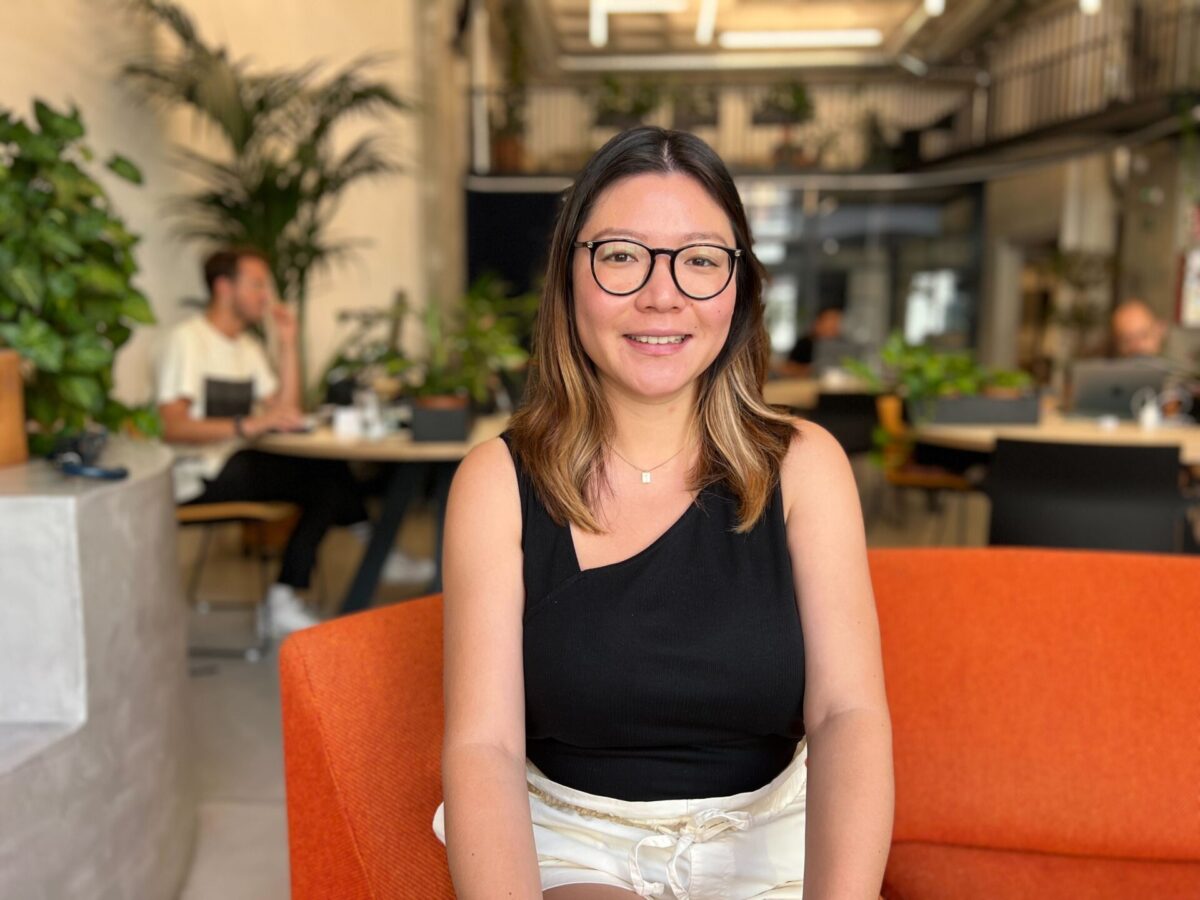 Lidia Yingyan, originally from China, studied Business Management at the European University of Madrid. She is a digital marketing professional with more than six years of performance marketing experience in sales and marketing. Lidia worked in various leading Spanish performance marketing agencies with multicultural backgrounds where she achieved a successful business record. During this time Yinyang has built solid partnerships and connections between the APAC region and Spain.
She currently serves as co-founder and Head of Product of Holafly, the travel tech startup that offers a wide array of connectivity solutions to travelers with its eSIMS, covering more than 160 destinations.
Holafly recognizes the importance of staying connected while traveling and understands that staying connected while on the go is essential for travelers. Their innovative eSIMS are the perfect solution for travelers looking for seamless connectivity and a hassle-free travel experience.
---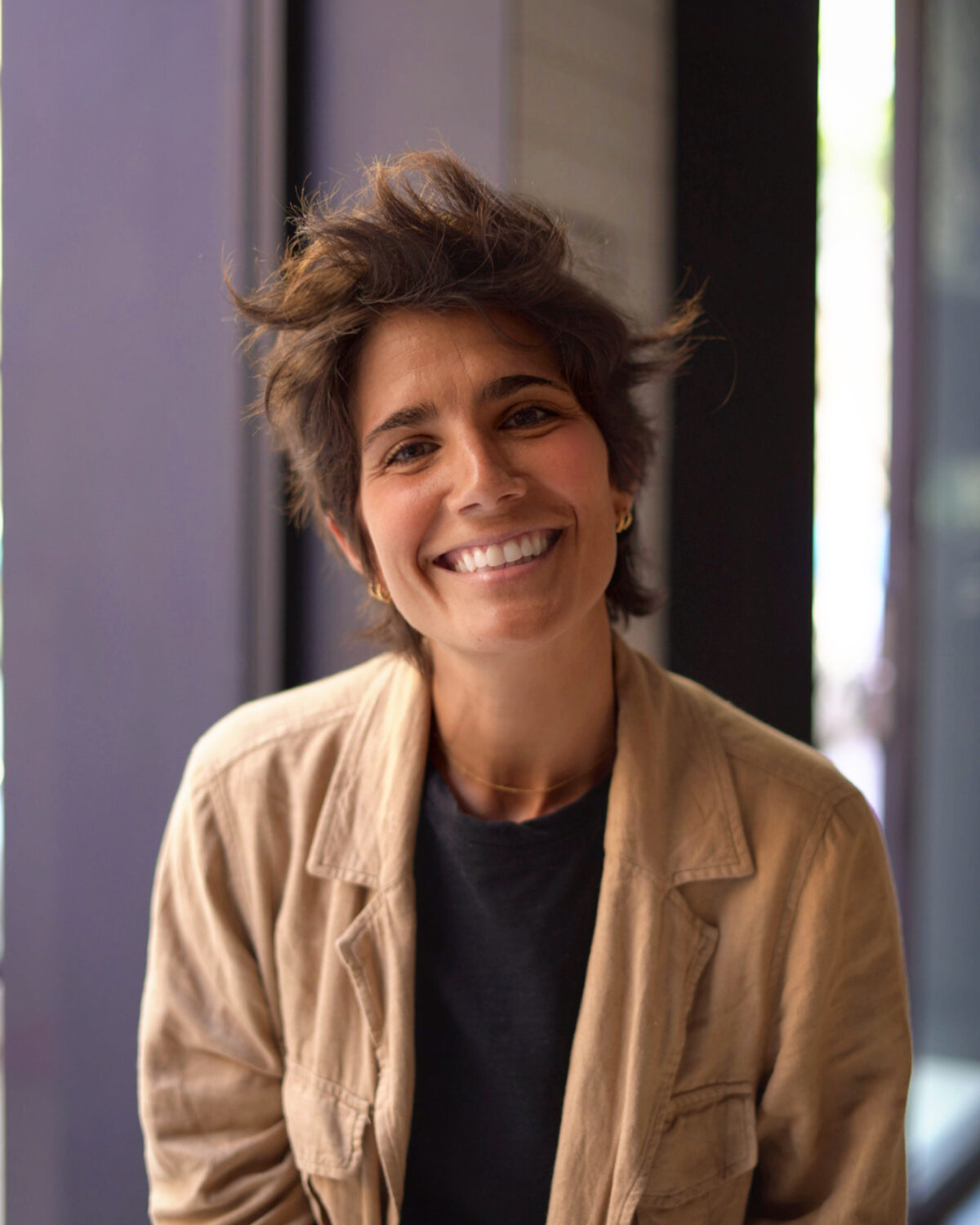 Claudia de la Riva is a serial entrepreneur with over 12 years of experience creating and advising on projects from around the world. These cover a diverse range of sectors including edtech, food tech, and health. She is currently the CEO of Apolo Kids, an exciting tech startup based in Barcelona that launched in 2020.
While schools review how to adapt their model to today's needs, Apolo Kids is the perfect way to complement children's formal education. The company provides tailored educational materials for ages 2 through 15, keeping learners motivated with interesting, autonomous, and on-the-go learning.
Claudia was named as one of TOP 100 Europe's most influential woman in the Startup Space. She is an early investor passionate about finding and building educational solutions that improve welfare, quality of life, and the development of people.
"We need to move away from the stereotypes that society imposes on us from a very young age and focus on what we like. Fight for our dreams and enjoy the journey," said Claudia.
---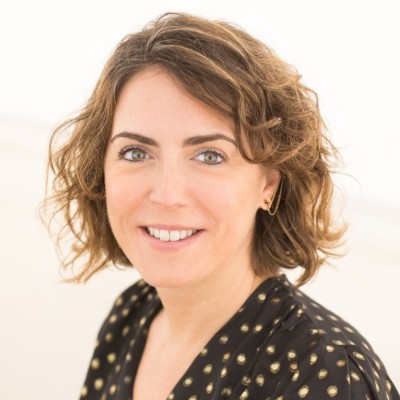 Noelia Hernandez Sanchez is an economist specializing in innovation and international projects who hails from a family of entrepreneurial women. Despite the option to join a successful family business, Noelia decided to leave Spain for university. Eventually, she worked and lived in four different countries before returning to their hometown of Alicante. Her experiences abroad gave her a new perspective on the world and entrepreneurship, leading her to believe that innovation can improve society and people's lives.
Deciding to forge a new path, Noelia created a business within HS Asesores that focuses on innovation and international projects. It provides services to national companies and has specialized in being the go-to choice for foreign companies that need to set up in Spain.
She believes that innovation should be introduced in areas beyond the economic sphere, and over the years, she has worked with governments, international organizations, startups, and innovative companies to solve problems through collaboration.
Noelia has expertise in IT and sustainability and is dedicated to promoting and developing female talent and giftedness in girls and women.
---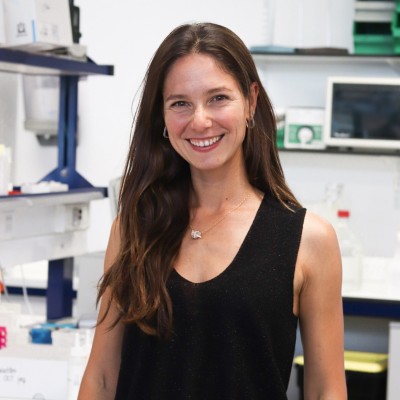 In 2018 Diana Ballart Cerdán founded The Smart Lollipop, a non-intrusive medical device capable of detecting multiple diseases with a single saliva sample. She was a finalist in the "Best Female Founder" category at the Lean-In Women Business Angels EU Community Annual Conference and Awarding Ceremony. As a specialist in disruptive innovation and human-centric product development, Diana has experience in creation and creative consulting. She leads innovation processes through 'Design Thinking' and 'Design Doing' methodology.
The Smart Lollipop was part of UNICEF Lab, a startup accelerator from ISDI Accelerator and UNICEF Spain aimed at growing projects that positively impact children in the Spanish-speaking world under the mission to revolutionize medical diagnosis by making it accessible, saving time for professionals, and providing the information that truly matters.
---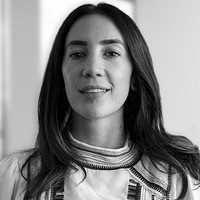 Maria Tellez is a Partner at TheVentureCity where she leads its Seed Fund operations in the EMEA region. Previously she co-founded Capitelle, a financial education platform empowering women in investing. With extensive experience in venture capital, banking, and institutional coverage, Maria has worked with renowned firms such as Variv, Mountain Nazca, UBS Wealth Management, Deutsche Bank, and Merrill Lynch Bank of America.
She holds a law degree from Universidad Iberoamericana and an MBA from IE (Instituto de Empresa). Maria is also actively involved in the industry, having served on the boards of AMEXCAP and currently as an independent board member for U-Storage, a publicly traded Mexican REIT.
---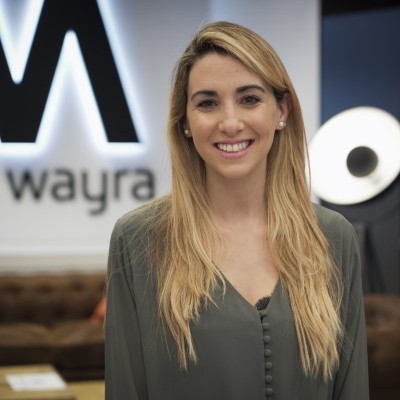 Luisa Rubio Arribas is a corporate Venture Capital investor, senior expert in venture capital, open innovation, and entrepreneurship, and a Principal at Telefonica Ventures.
Luisa's track record is a result of her experience working in Spain and the United States, focusing most of her career on open innovation initiatives. She has led investment, divestment, and business development opportunities with over 100 startups worldwide, giving her unique insight into the industry.
---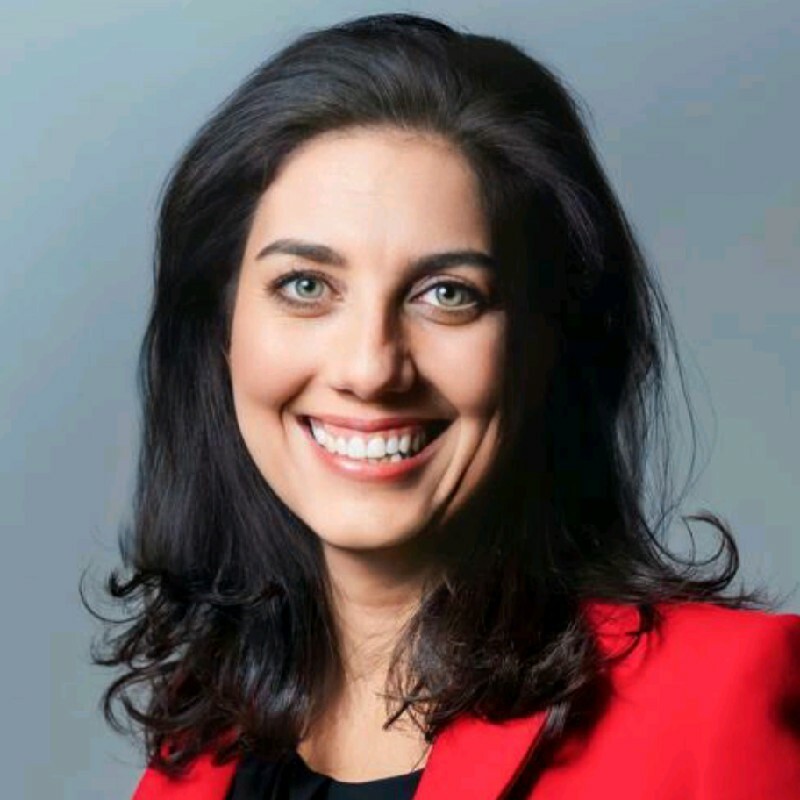 Dr. Almudena de la Mata is a founding partner of Blockchain Intelligence, a leading blockchain technology knowledge and training center, Impact Hub Madrid's founding partner, and Innovation for Change's co-founder. She has led various European projects to transfer blockchain tech to SMEs and develop blockchain solutions with citizen participation and sustainability. Almudena has also held different executive positions in international companies and advised the Bundesbank and the European Commission.
She is a corresponding academic of the Royal Academy of Jurisprudence and Legislation and a professor at several European universities. Her Ph.D. in Law from the University of Hamburg, a master's degree in European Law from the Europa Institut of the University of the Saarland, and various certificates in business development and coaching have given her the solid base to succeed as a female in a competitive and changing environment of tech development.
---
Lorena is a highly creative and committed designer of sustainable and socially responsible products. She is the founder of the company that also bears her name, and her practical sense led her to create the first washable rug in the world. Lorena is obsessed with details, quality, and originality, making her brand one of the most innovative in the market, as evidenced by its new collections and annual catalog renewals.
Since designing her first rug in 1998 in her garage, she has expanded her business to more than 70 countries worldwide. As an entrepreneur, she founded her own artisan factory in India and has offices in Barcelona, New Delhi, and New York.
Conceived to make parents' and decor lovers' lives more accessible, the Lorena Canals brand is inspired by the beauty of everyday things, handcrafted products, and human connections. Her releases, such as the leaf-shaped rug or the children's play rug that mimics a forest path have been true eye-openers for interior designers and professionals in the sector.
---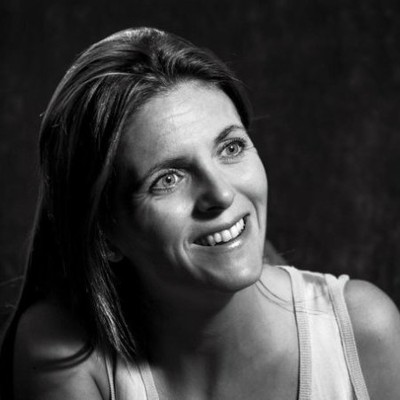 Clara Campàs Moy co-founded Asabys Partners, a professional investment firm established in 2018. The company works closely with entrepreneurs to build health and innovation companies using technologies and products designed to transform people's lives and provide disruptive solutions to current health challenges.
Clara currently serves on the board of directors of several companies, including Ona Therapeutics, Origo Biopharma, Sidekick Health, and Nuage Therapeutics. Before this, she served as the Strategy & Development Director at Kern Pharma and held several positions at Advanced, including being the managing director.
From 2015 to 2018, Clara was a member of the Investment Committee of the venture capital firm HealthEquity. She was also vice-president of Catalonia and served on the Board of Directors of Biocat for two years.
Asabys Partners invest in early-stage companies operating in healthcare innovation, covering various areas including biotech therapeutic companies, medtech, health technologies, disruptive services, and digital health. They focus on Spain, the EU, Israel, and the UK. They consider themselves investors, partners, and collaborators to their portfolio companies. Clara received her Doctorate in Pharmacy in 2004 and a Master's in Pharmacy from the University of Barcelona in 1999.
---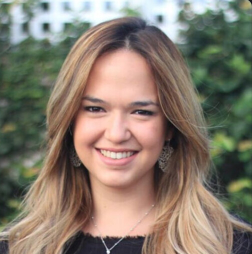 Claudia Santos González is public relations and communications specialist based in Madrid. A passionate communicator on a mission to make content stand out, Claudia joined Publicize as Vice President in 2022 where she manages a select group of high-value tech clients for the agency.
Claudia is also a mentor at UCLA's venture accelerator where she provides advice to UCLA's top student and alumni entrepreneurs. She also contributes articles on technology and ecosystems to Entrepreneur Magazine as well as serving on the Advisory Board at Novobrief, one of the leading English startup publications in Europe.
Prior to joining Publicize, Claudia has held positions as a Communications Analyst, Product Marketing Lead and Account Executive among others, helping her to build a diverse skill set that covers all aspects of the PR and Communications matrix. In addition she has detailed knowledge of industries including education, construction, tech, luxury fashion and spirits, telecommunication, and automobile industries.
---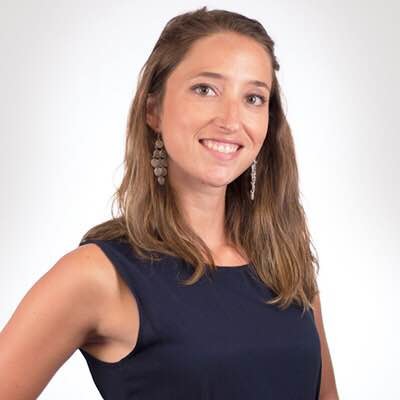 Anna Montanes is an experienced Senior Product Manager at Onna. With her extensive academic background, including a degree in Political Sciences from Sciences Po and an MSc in Politics and Government in the EU from The London School of Economics and Political Science (LSE), Anna's skills and expertise have been instrumental in building Onna's knowledge integration platform. This platform transforms siloed, unstructured data into actionable insights that drive business outcomes.
Onna, a company founded in 2016, quickly gained recognition for its innovative solution. In 2018, Onna opened its first office in Barcelona and closed an $11 million Series A equity funding round. This funding helped to develop and expand Onna's solution to meet the growing needs of its audience. In 2020, Onna continued its impressive growth trajectory, securing a $27 million Series B funding round. To date, Onna has raised $54 million in funding. Onna has surpassed the 100-employee milestone, with employees representing 50 cities across the United States and Europe. This success is a testament to the company's commitment to innovation, quality, and customer satisfaction.
---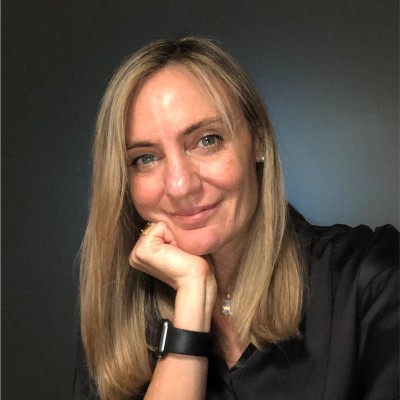 Vanesa Lucchesi is an entrepreneur, businesswoman, and the Co-founder and CBO of Easycommerce® – an omnichannel e-commerce platform for unified online trade and business expansion that focuses on providing innovative solutions for the digitalization of companies and organizations.
She is highly involved in the technology community and actively participates in various tech associations in Spain and Latin America. She serves on the Boards of Directors of several prominent organizations, including ALETI (Latin America), CESSI (Argentina), ASAEDE (Spain), ATICMA (Mar del Plata, Argentina), AMETIC (Spain), and CACE (Argentina). She contributes to developing and growing the technology sector in both regions through her involvement in these associations.
She has extensive experience in both the public and private sectors and her active involvement in tech associations showcasing her expertise and dedication to advancing the technology industry in Spain and Latin America.
At Easycommerce®, Vanesa helps drive the team's focus on building and customizing B2C, B2B, or B2B2C experiences across multiple digital channels, offering various options for different companies and sectors.
---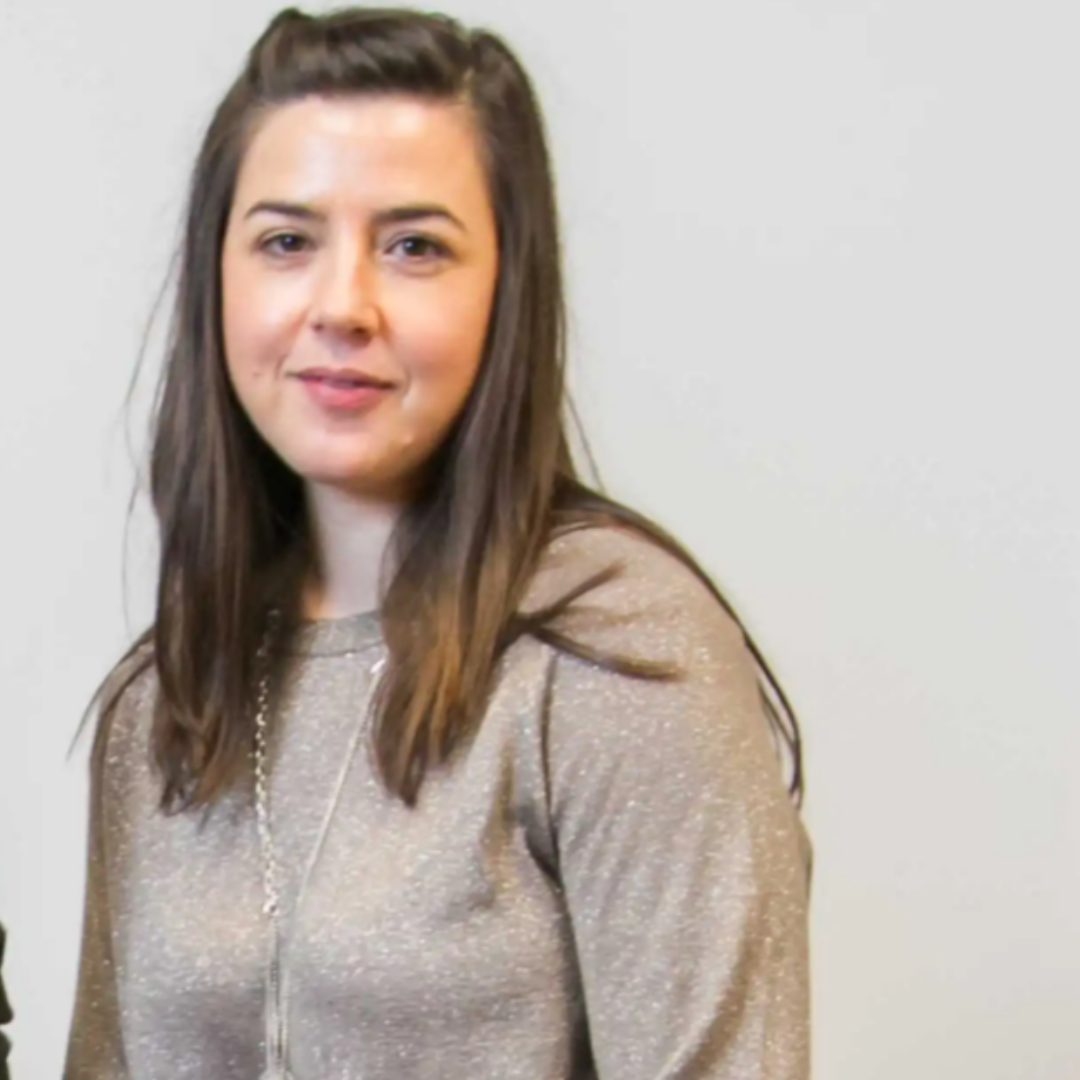 Vanessa Montilla is a highly experienced and talented academic director and co-founder of the Berges Institute. This respected Spanish academy for adult learners has also opened branches in New York, Europe, and India. The Berges Institute was founded by a group of individuals who witnessed countless students struggling with similar issues when learning Spanish.
Due to Montilla's significant experience in professional training, coaching, and student development, her students adore her as a teacher. She was born and raised in the beautiful city of Córdoba in southern Spain but moved to Barcelona to pursue her academic goals. In addition to her vast expertise teaching Spanish, Montilla has a well-rounded education, having earned a Bachelor of Music from Berklee College of Music.
After years of research, the Berges Institute developed the Graf Method, a unique approach to language learning that focuses on speaking skills and is backed by logic and grammar. Students who use the Graf Method can expect to learn grammatically correct Spanish at a much faster pace than with other academic styles.
---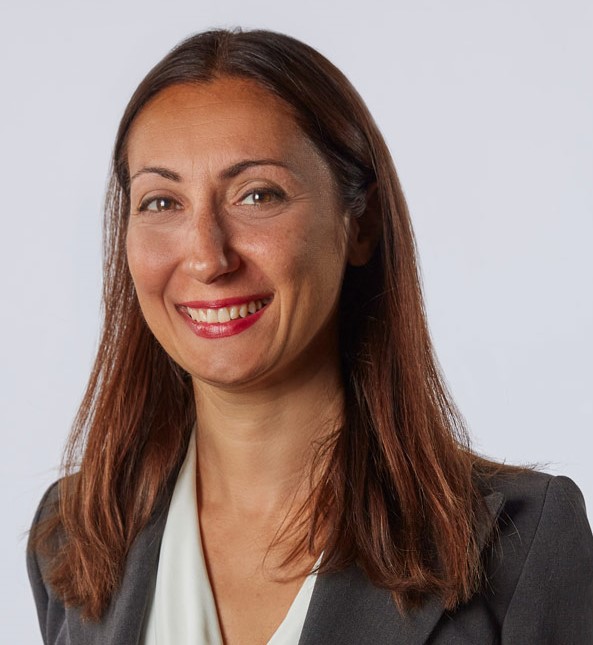 Ilaria Salonna is a psychologist, trainer, mentor, and professional counselor for organizations; she is a Delegate Federitaly for Spain and a member of its Presidency Office in Italy, responsible for online training and information.
Her story starts with her Italian family's goal of living in Spain near the sea. After much planning, she took advantage of technology to become an international entrepreneur. She co-founded META to help entrepreneurs and professionals to exploit their potential.
To achieve their objectives, leaders must increase the profitability of their actions, eliminate hidden expenses and transform relationships with others. Unlike the classic consultancy, the META Formula is not only focused on the company's financial results or, as other forms of intervention, only on people.
When asked about her peaks, Salonna said, "I have had different peak moments in my career, national and international, but I have never considered them such because I earned more or worked with important clients, if not because I managed to learn more and improve myself."
---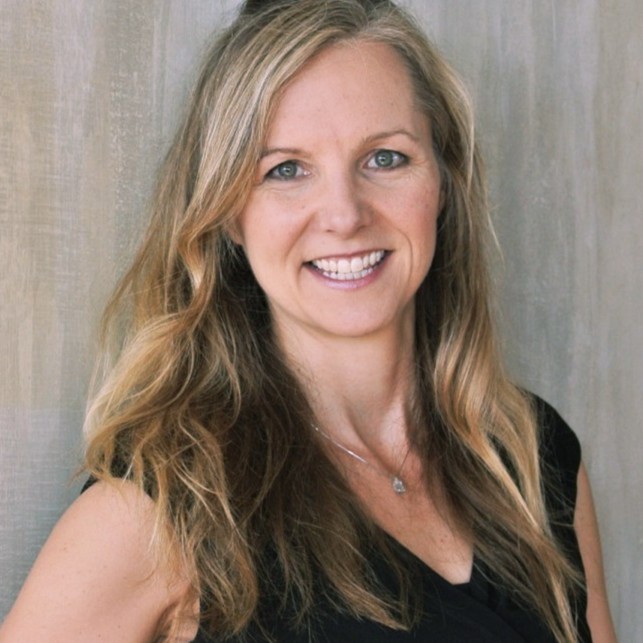 Lynette Kucsma Co-founder & Chief Marketing Officer (CMO) & Board of Directors at Natural Machines
Lynette Kucsma is passionate about health, technology, and 'doing the right thing,' she believes eating healthily improves people's physical, emotional, intellectual, and quality of life.
Natural Machines and Foodini started as an idea after talking with a friend who owned a vegan bakery and was expanding outside their country. Lynette and Emilio Sepulveda realized that manufacturing and distribution costs were high, so they devised mini-manufacturing kitchen appliances located in individual locations.
They also created Foodini, a 3D food printer that uses food-grade, safe materials to print. Over the years, Natural Machines has received over 40 awards and recognitions. Customers from many industries are now using Foodini, and Lynette has benign a pillar in making this happen. She is honored to be named by CNN as one of only seven 'tech superheroes' to watch.
---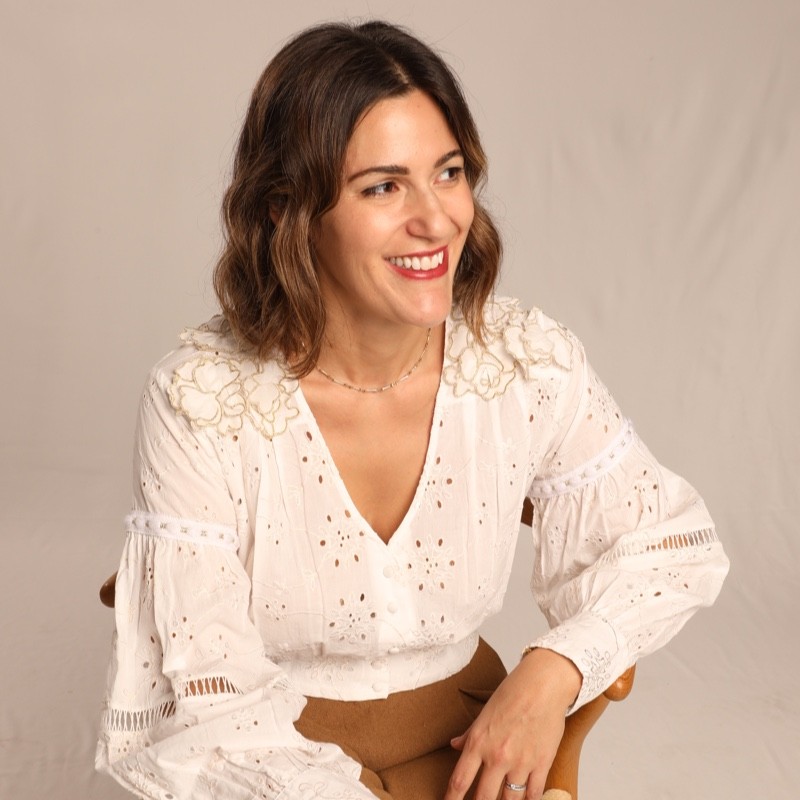 Natalia Batlle founded Juno House, Barcelona's first members' club for women. Before becoming an entrepreneur, she focused on strategic partnerships, communications, business development, brand building, and events management for B2B SaaS companies and startups.
Originally from Chicago, Claudia worked across EMEA on international brands for over a decade and decided to settle in Barcelona to find the club. The club focuses on holistic well-being and professional development. From career growth to work-life balance, the club is a hub for creativity, productivity, and international synergies.
Natalie was struck by the difficulty of balancing a career with the needs of a young child during maternity leave with her son Eliot. She realized that many other women faced similar challenges, and the quest for work-life balance was a common pain point.
As she spoke to more and more women, it became clear that there were a number of common challenges. This realization was the impetus for creating Juno House, to provide a support system for women to achieve their professional aspirations while also being present for their families. The organization believes providing this support can create a better world for women and their families.
"As a mama to two kids under three, I have essentially designed Juno House for the busy-modern woman, who, like me, is looking for ways to balance the day-to-day without the career sacrifices," said Natalie.
---
A word from the author:
Learning about these remarkable women's journeys has always been a privilege. Their experiences serve as a daily reminder of the fortitude and tenacity needed to achieve greatness despite obstacles. Their experiences can teach us priceless lessons that can motivate us to accomplish our own objectives. By following in their footsteps, we can take the first step towards creating a brighter future for ourselves and for those around us.
This article was originally published on The Sociable.